Repainting Wood Furniture White
You can't beat basic white paint....for anything. And I find myself repainting wood furniture white because the first paint job was too bold. If I can't sell it I repaint it......after it's set in the shop for a while.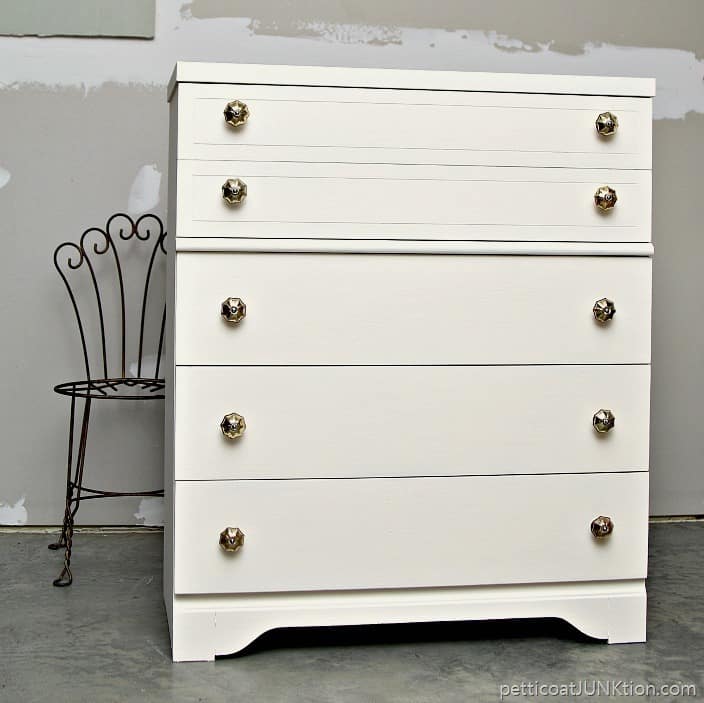 Repainted Wood Furniture With Gold Mercury Glass Knobs
Did any of you guys get snow yesterday? We did. Just enough so the granddaughters could sled down the big hill! The neighbors got in on the action too. I just watched and took photos.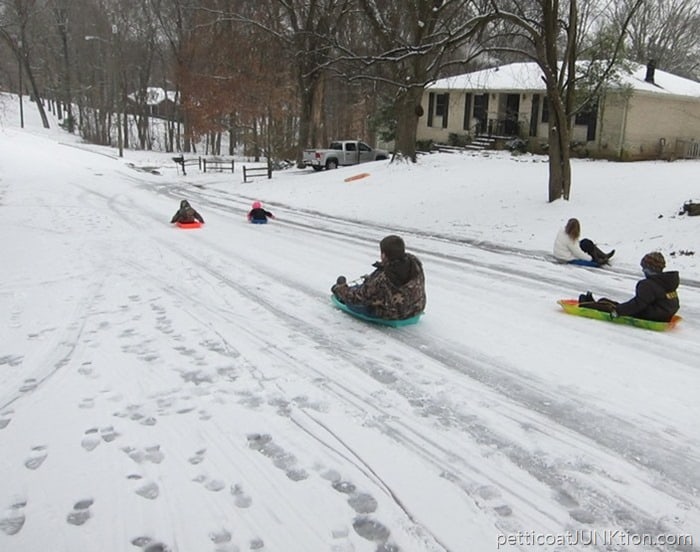 Today is themed furniture makeover day and the theme is "Shades of White".
One of my customers called and wanted a custom piece. She needed a dresser and she sent me measurements for the size piece she needed.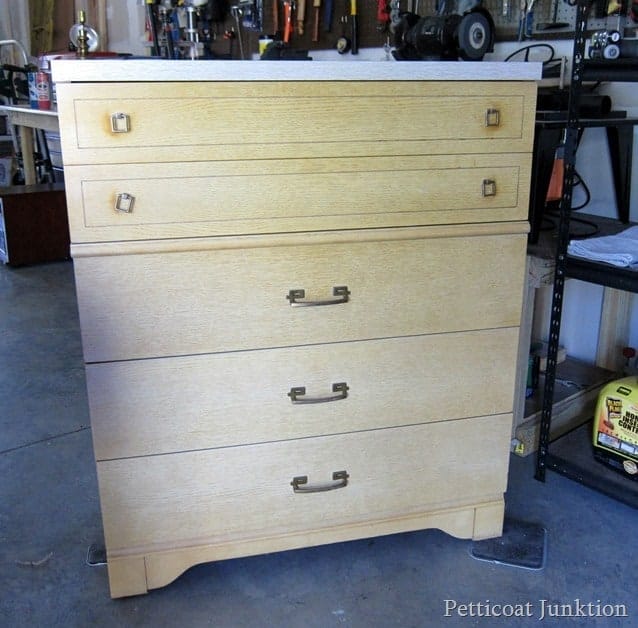 I had this one in the shop and it was just the right size. Only thing is I had already painted it.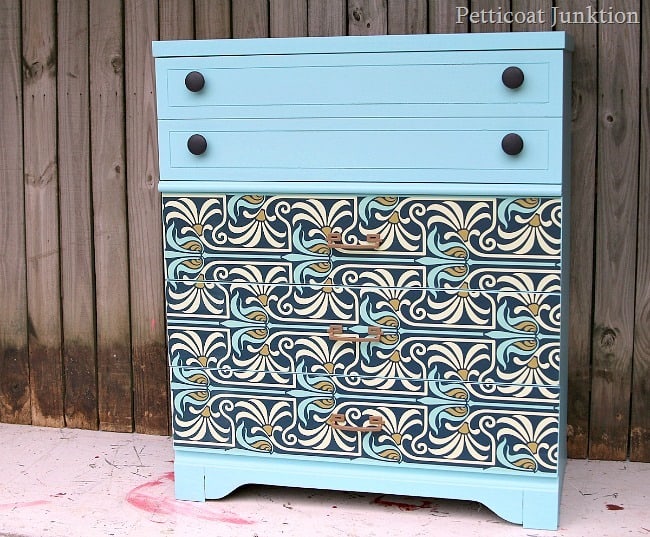 This is it. I painted it several months ago. Before I could get it to the shop I set some things on top of it that I shouldn't have and scratched the top in several places. I mixed custom paint for the piece and didn't have any left! That's why it was still sitting in the workshop. I decided to go ahead and do a custom paint job for my customer. I painted this beautiful dresser for her nursery room…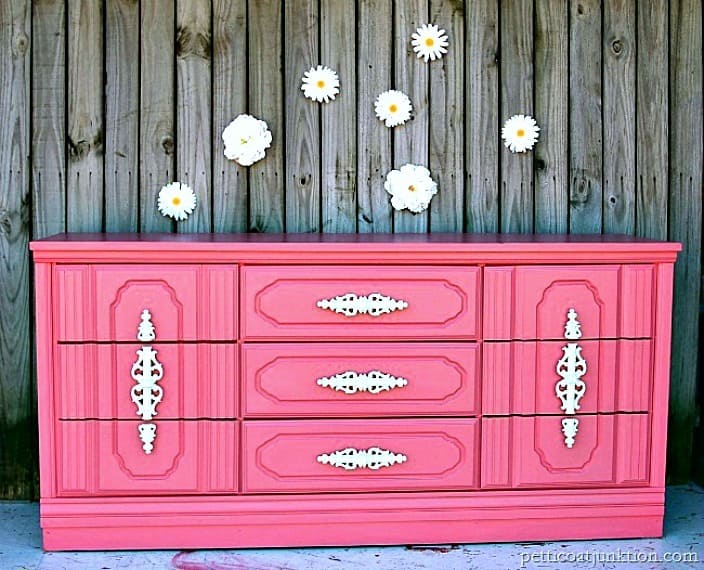 I love the coral color of the dresser. Anyway, moving on the the Shade of White piece for today.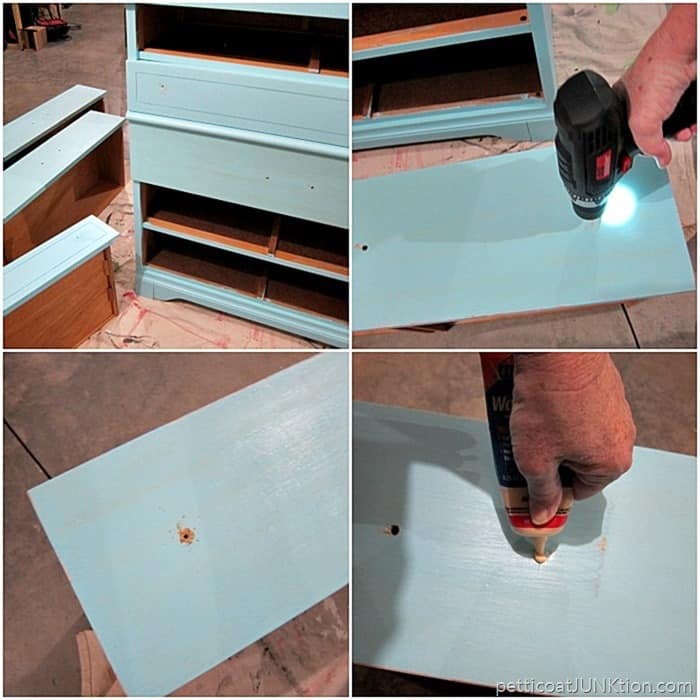 I removed the wallpaper from the drawer fronts and sanded the glue off the drawers. The three bottom drawers had pulls in the middle of the drawers and I didn't really care for the look. The two top drawers had two knobs, one on each end. I drilled new holes in the bottom three drawers and filled the original hardware screw holes with wood putty.
Click here to have Petticoat Junktion updates delivered to your email for free!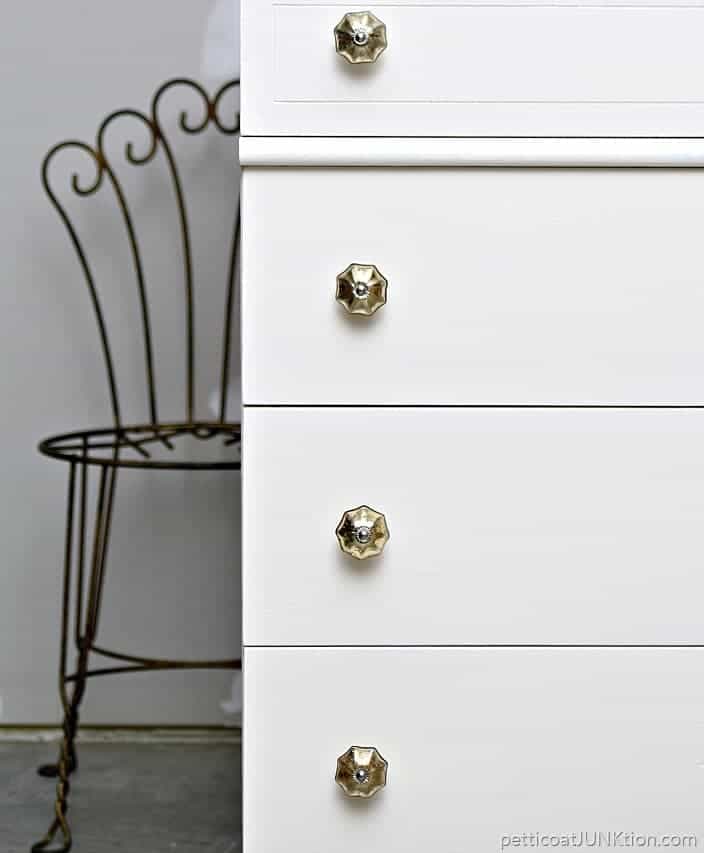 My client chose a Behr paint color and I had it mixed in Behr paint and primer.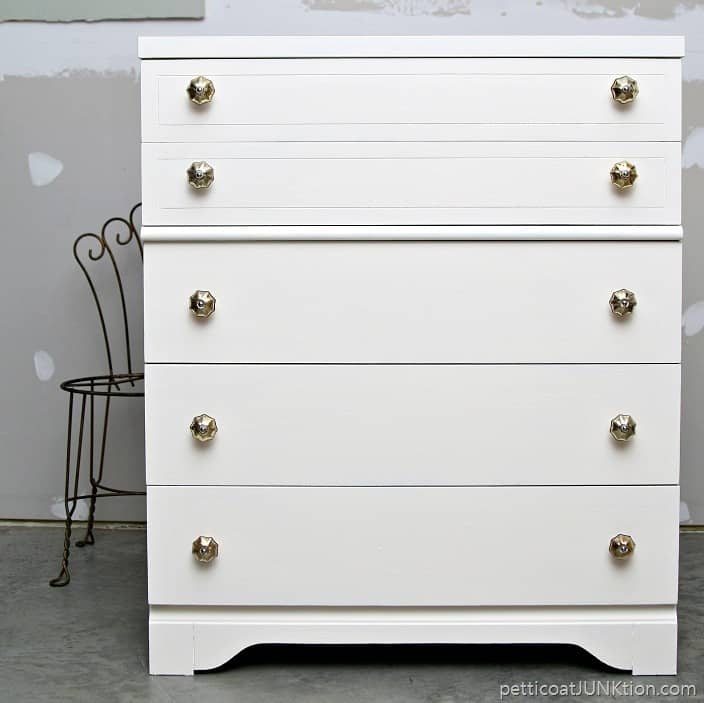 Repaint Furniture White
The gold mercury glass knobs are from Hobby Lobby.
Other project you might like, just click the photo....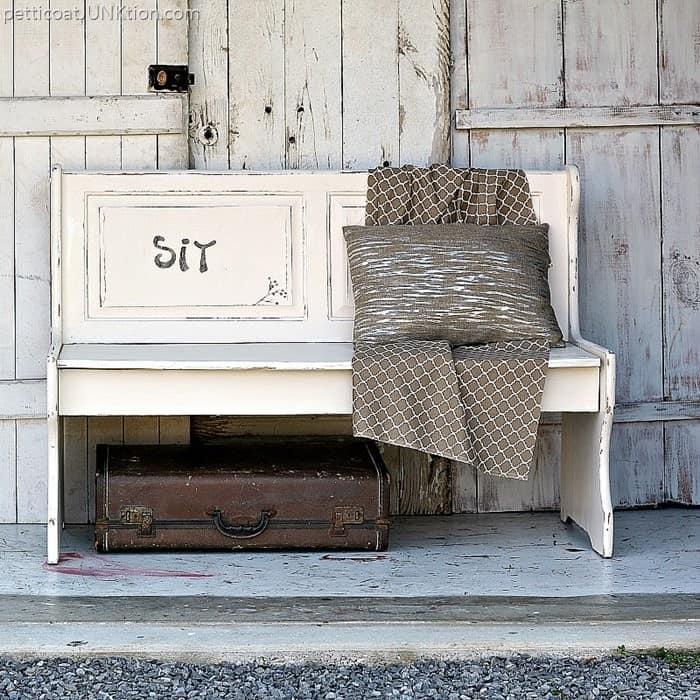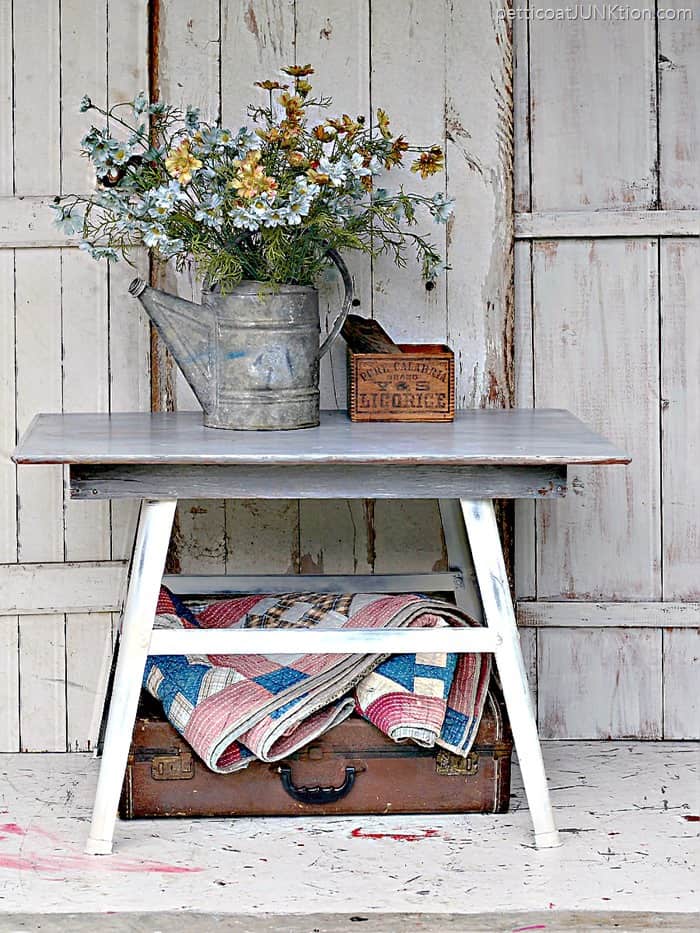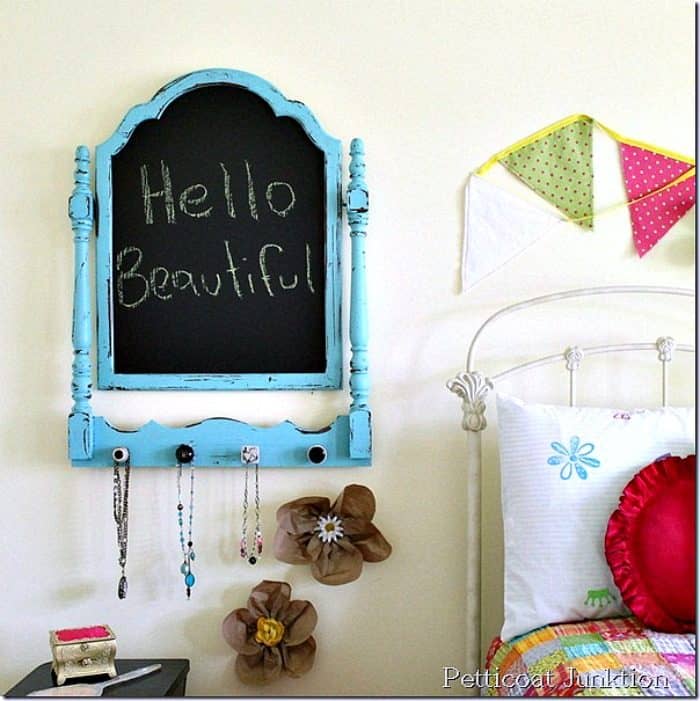 That's it for me. Time to see what my talented friends have for us. Take the furniture tour by clicking the photos below.
Have a great day!