These outdoor plant container ideas are fun and creative! It's amazing the things you can use to show off your plants.
It's almost that time. Time to replace the Christmas tree on the front porch with Spring flowers. Yep, the fresh fir tree I bought at Christmas is still on the porch. It's a bit dry and brittle now……okay more than a little.
The tree sure looked good when it was alive and the galvanized mop bucket on wheels was the perfect container for it.
You guys know how I love using unique containers to display my outdoor plants and flowers. No boring plastic containers for me.
Finding the containers has never been a problem for me. I usually pick them up at my favorite junk shop. It doesn't really matter if they are in perfect shape.
Galvanized buckets, coal buckets, anything rusty or crusty is great. Some of my containers are rusted out and holey on the bottom. That's okay……built in drain holes for the plants.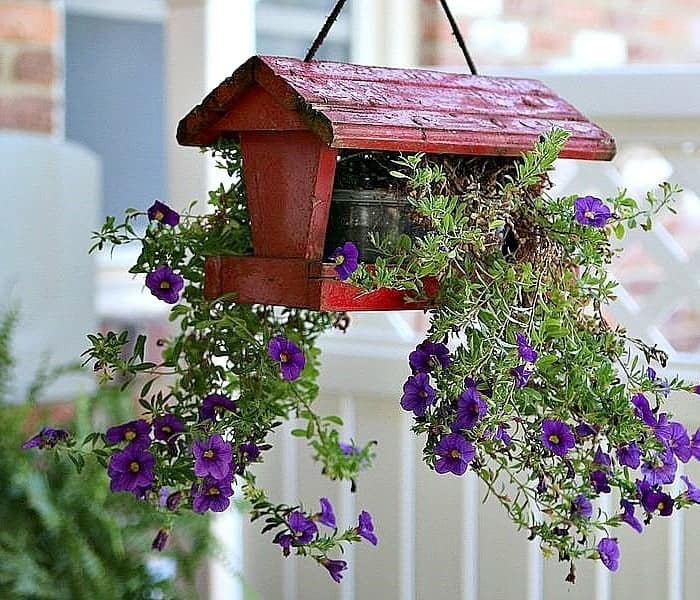 The bird feeder turned hanging planter in the picture above is one of my favorite upcycles.
I gathered a few other favorites …..some mine….some from other DIY'ers…..for plant container inspiration.
Some of these outdoor plant containers flat out make me smile. These past few days have been unseasonably warm here in Tennessee and I've been thinking about Spring and flowers.
15 Plant Container Ideas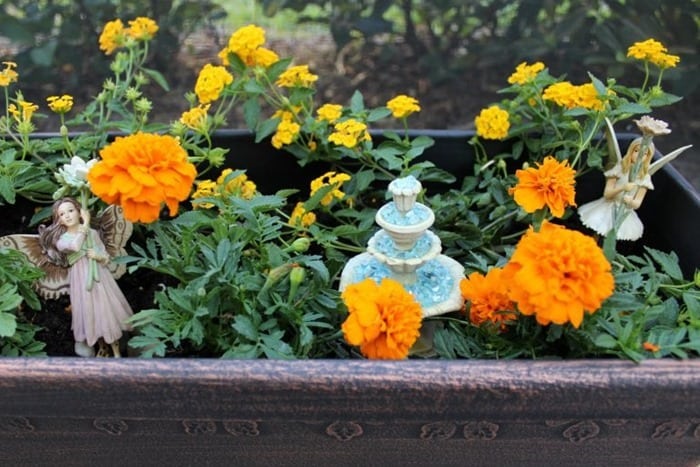 What was your favorite from the projects shared today? That's a hard one for me. I think the floor lamp planter and the cast iron sink are tied for first.
If you like succulents and especially faux succulents or if you just want to know how to recycle old movie reels my project video below is a must see....
Upcycled, Recycled, Homemade, Plant Containers
When you're shopping at the junk shop or wherever for your own unique outdoor plant containers remember to thing outside of the box…..or container. Would you have looked at the red bird feeder and pictured a hanging planter?
Check out my latest junky plant container ideas here.......My DIY Tea Kettle Flower Pots Make The Neighbors Jealous
Have fun shopping. Spring is on it's way. Leave a note and thanks for being here, Kathy