I was really busy this weekend.
I started several projects and even finished up a couple.
The weather was just about perfect here in Tennessee.
What about you guys?
Did you have a good weekend?
Was it sunny where you were?
Did you work on any projects around the house?
I feel like I'm finally getting back in the groove and getting things accomplished.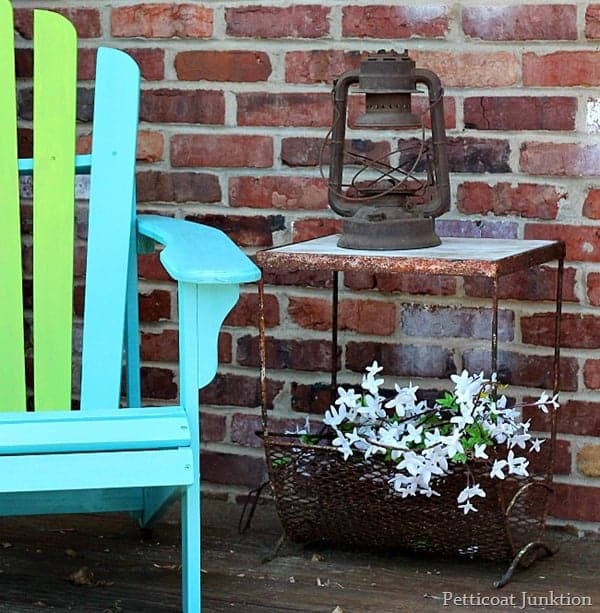 I'm in love with my rusty wrought iron table.
You know me and rust….love at first sight.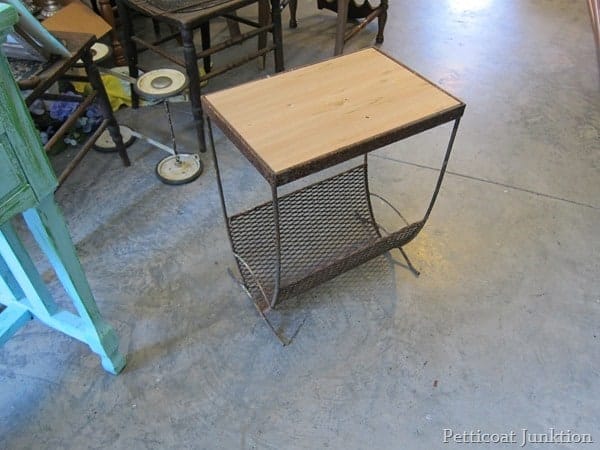 The table has been in the workshop so long I can't remember where it came from.
Probably My Favorite Junk Shop, but I can't say for sure.
It was topless when I got it.
The JTS cut a new top for the table but of course I wasn't around to take photos of that.
I really think there's a furniture elf that comes in and does all the work and the JTS takes credit for it.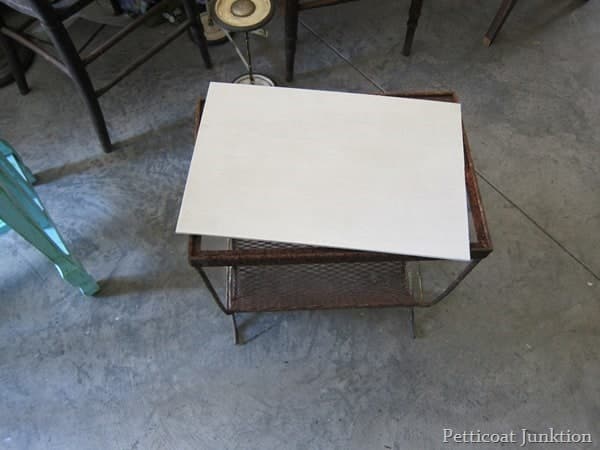 I painted the top white.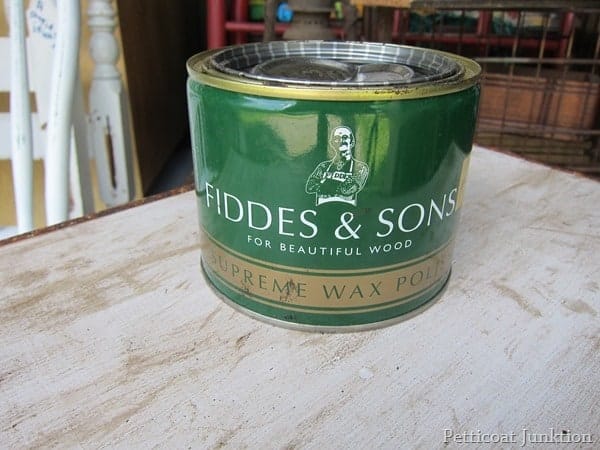 Then I used dark wax to age and darken it.
Now the smudged, dirty looking top matches the rusty iron.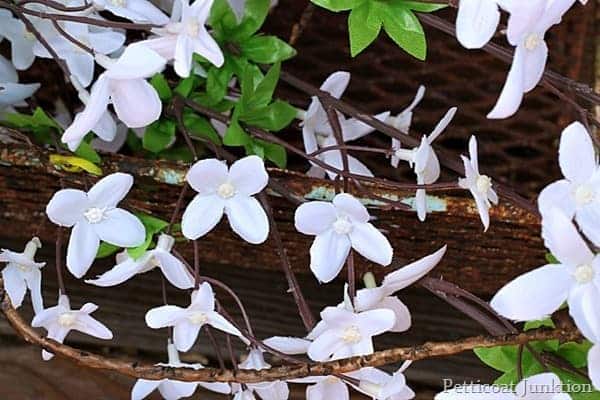 In some areas there is a pretty turquoise paint peeking through the rust.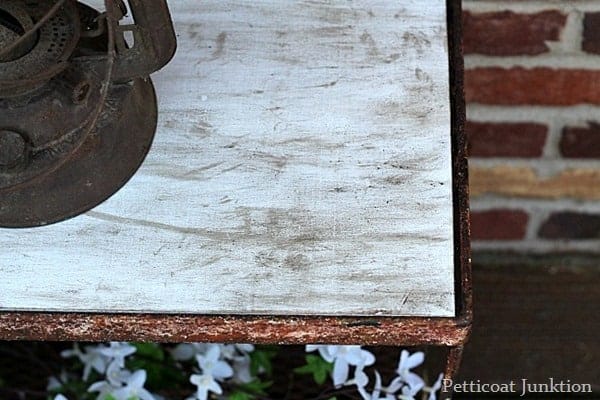 I wiped down the iron but didn't seal or clean it in any way.
Plans are to use the table beside our iron glider in the carport.
Perfect for beverages.
I may seal the top with several coats of lacquer…or I may seal the whole thing with lacquer.
I'll have to think on that.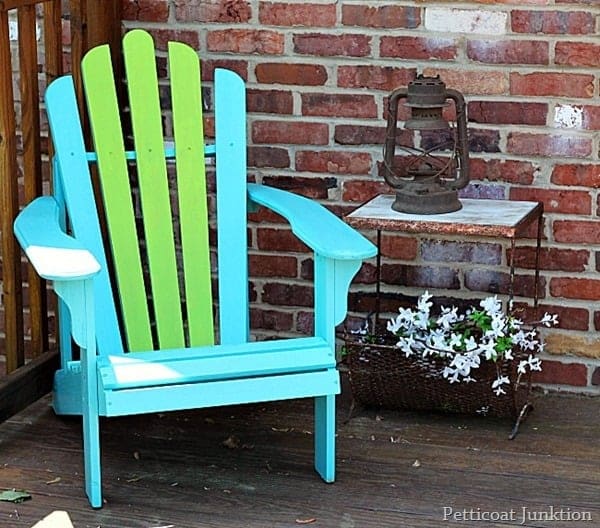 In this photo it's on the deck beside a chair I won at Haven last year.
I won a pair of chairs and painted them really bright colors.
The rusty lantern is from the Nashville Flea Market.
I know some of you don't like rusty things.
Some of my friends are like me and just love it but others don't.
What about you?
Would love to hear your opinion, just leave a comment below.
You only have to leave your name (first name is ok) and your email address, then your comment.
Your email address will not be shown on my blog.
Thanks for stopping by and have a great week,
Petticoat Junktion Pinterest Boards
Kathy

linking to these parties….
Thrifty Décor Chick…..Funky Junk Interiors….Tip Junkie
Tatertots&Jello …Miss Mustard Seed…Savvy Southern Style
…..Serenity Now