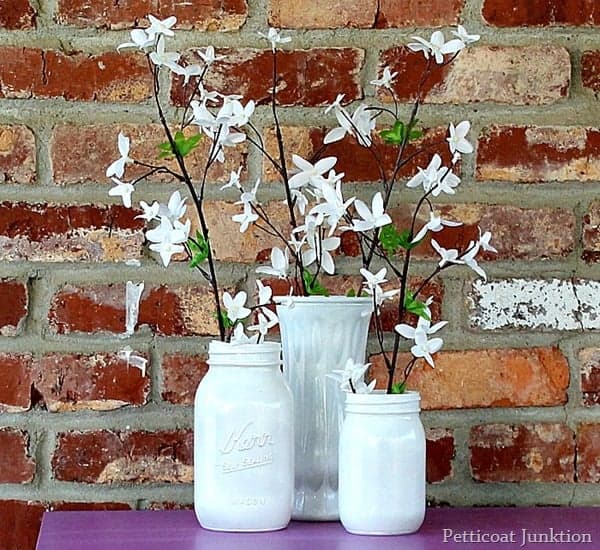 Spray Paint Glass Jars
Spray paint projects are quick and fun. When the weather is nice I grab a few items, set them up outside and start painting. I was trying to stage photos for the Radiant Orchid Chest of Drawers a couple of weeks ago and couldn't find a darn thing that worked! The Radiant Orchid is a beautiful rich color and I spray painted the hardware white for a bold contrast.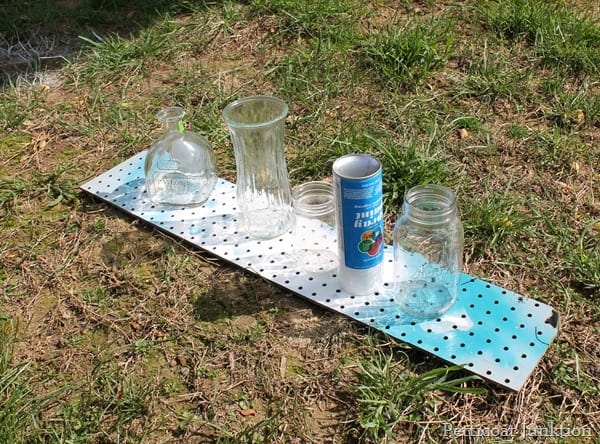 So I decided to spray paint a few glass jars in the same white, in hopes that I could use them in the display. I gathered a few mason jars, ball jars, and assorted glass pieces I had in my stash. The white spray paint is the Wal-Mart brand. If I haven't used a can of spray paint in a few days I set the can upside down for a few minutes then shake it really well before using it.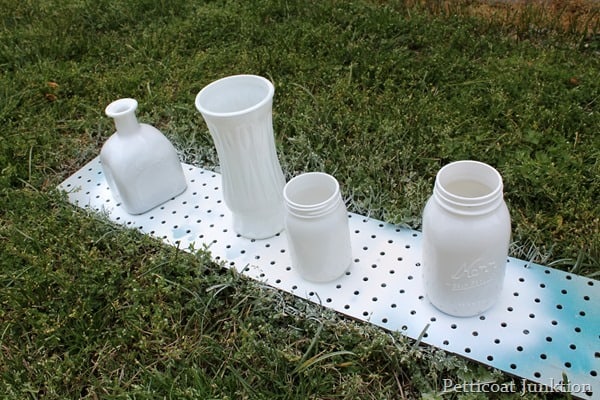 It only took 10 minutes to spray the jars.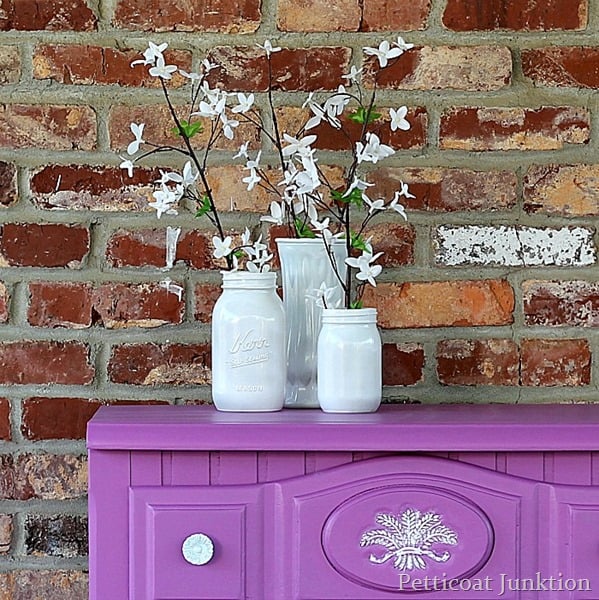 I added a few branches of small white flowers and …..ta-dah! Approximate cost of  the project is $2. I had all the supplies on hand. Such a simple project, yet the white jars and flowers make such an impact. What do you think?