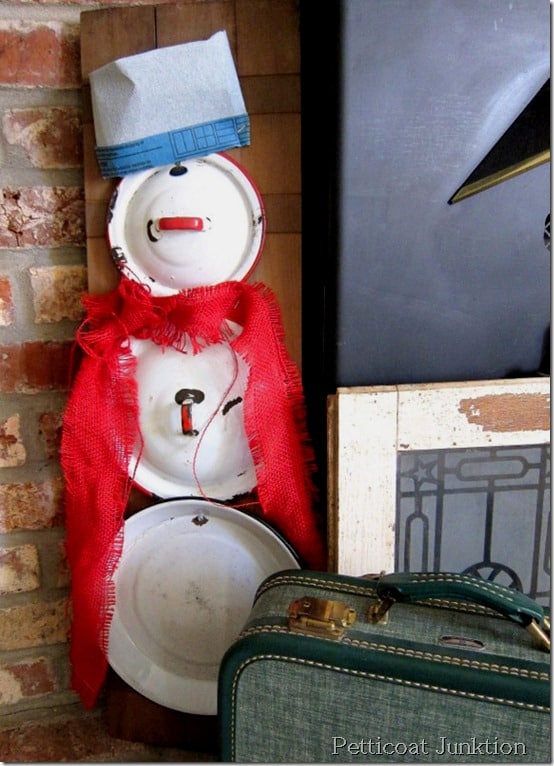 Snowman Junk Creation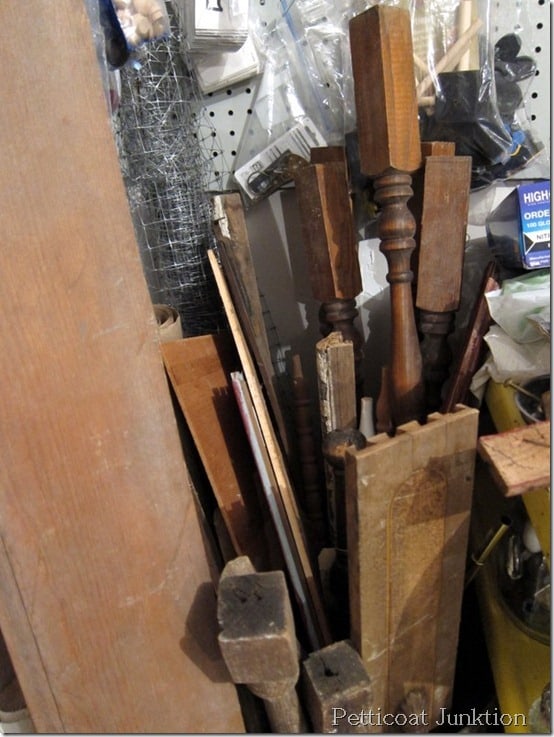 This is just a small part of my reclaimed wood collection.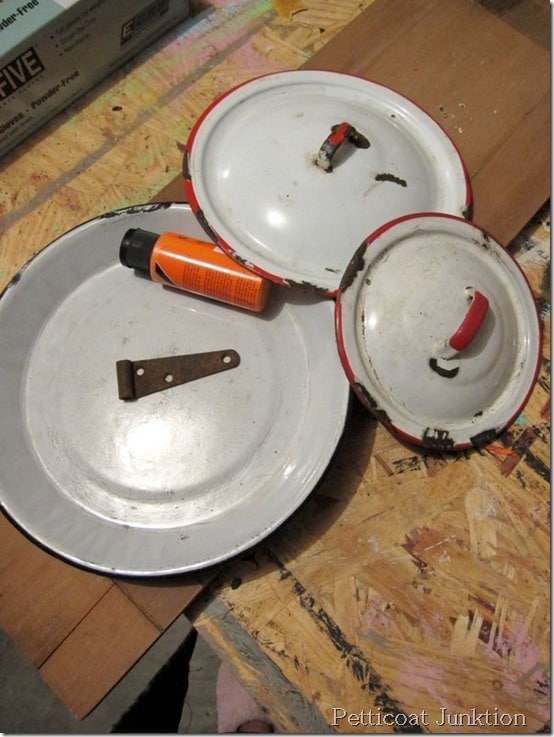 I have tons of enamel lids found on  junkin' trips
See my favorite junk shop in the video below….
Butler's Antiques Hopkinsville, Ky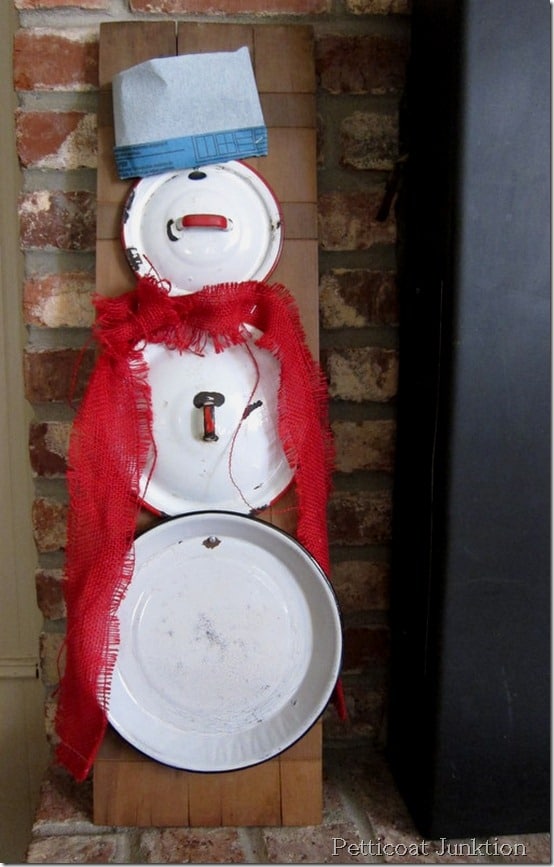 Petticoat Junktion is a participant in the Amazon Services LLC Associates Program. As an Amazon Associate I earn from qualifying purchases.
This was such an easy project. When I decide to put together a junk project I try different things to see what works best together. I drilled holes in the lids and screwed them onto a drawer front recycled from a vintage chest.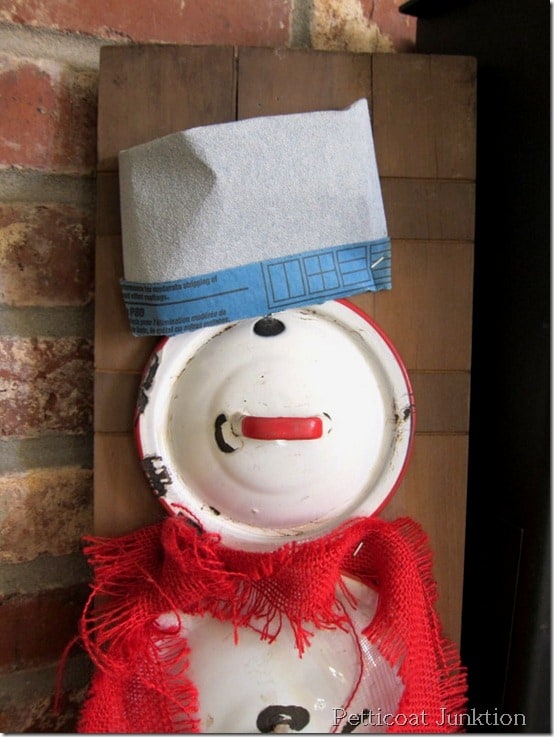 I added a red burlap scarf and a sandpaper hat for the finishing touch.
Do you use reclaimed items for craft projects?
I find lots of inspiration from my fellow bloggers and Pinterest.
Want more Petticoat Junktion Christmas Inspiration? Click any photo below!