Vintage Christmas Decorations For The Porch
We always have a vintage Christmas at our house. The vintage decorations add character and warmth. The timeless decorations bring a smile to my face.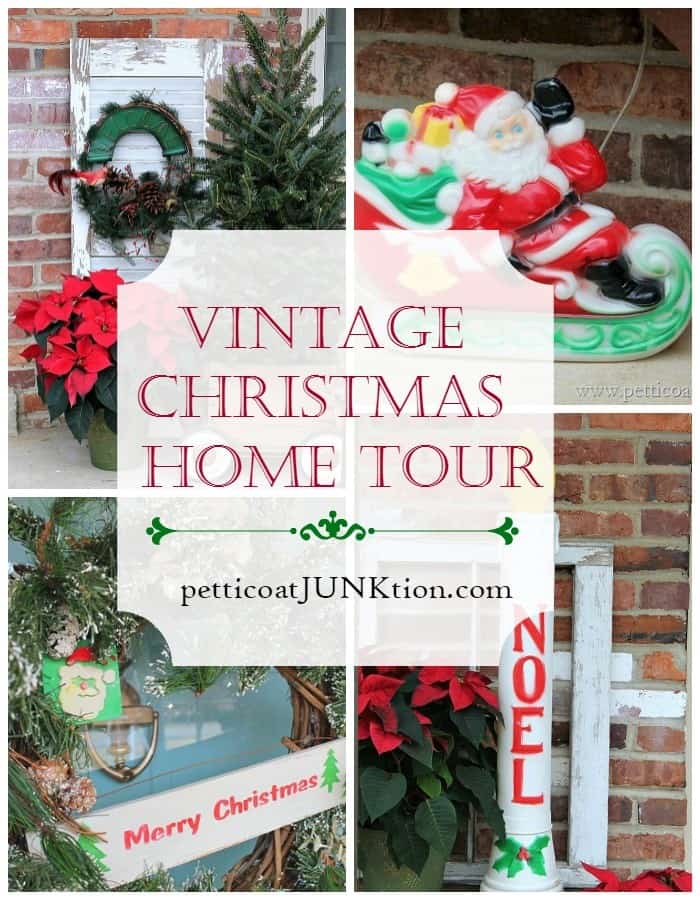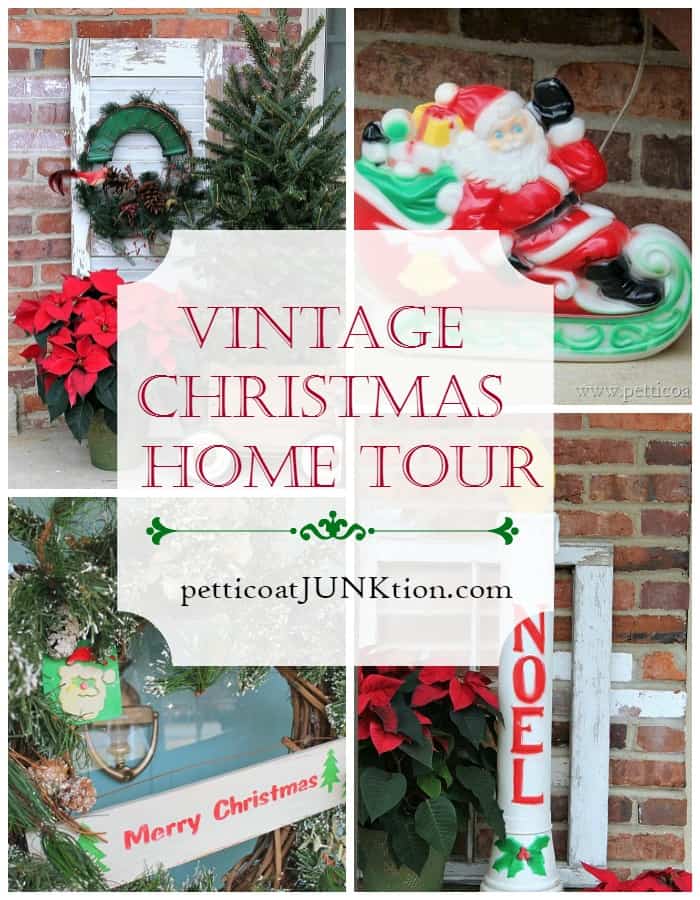 Have you guys enjoyed the Christmas tours this week?
I sure have.
Christmas is my favorite time of year.
I love the lights, the colors, the hustle and bustle….and the decorating.
Nothing inside the house is decorated yet but I did get the porch done in time for the tour.
The Welcome Home Tour is all about how to make your guests feel welcome and loved. The first thing your visitors see when they come to your home is the entryway. It could be your backdoor or your front porch or maybe the garage entrance. Doesn't matter, make it inviting.
Petticoat Junktion is a participant in the Amazon Services LLC Associates Program. As an Amazon Associate I earn from qualifying purchases.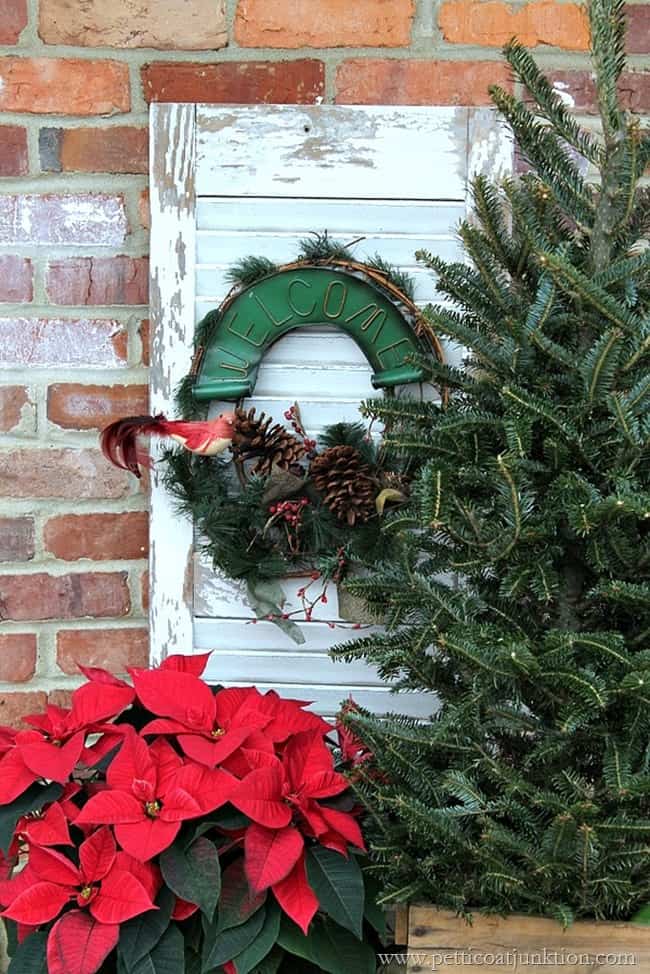 The porch decor theme is " A Vintage Christmas ".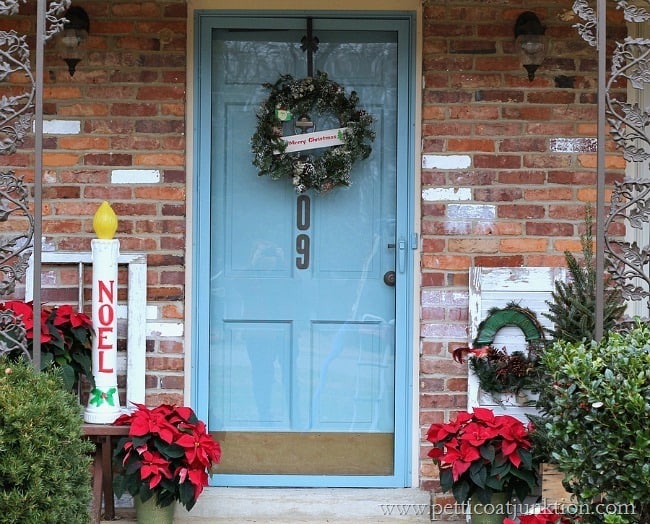 To find items to decorate our front porch I went through my Christmas decorations and junk treasures.
I found everything I needed except the poinsettias and the balsam fir tree.
They came from Wal-mart and Home Depot….in that order!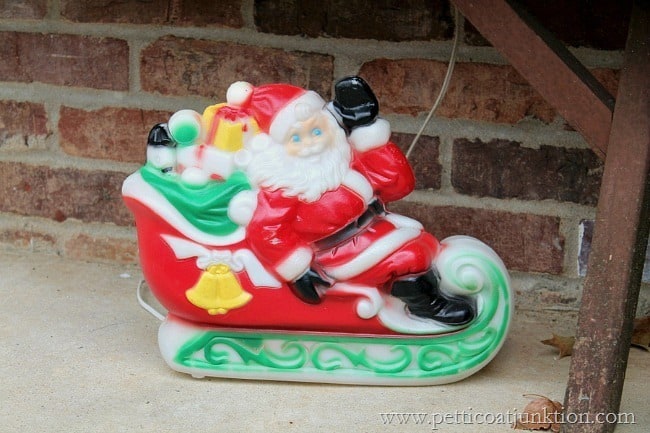 I don't remember where I got this little guy but he's a cutie…..he lights up!
The youngest granddaughter wanted to know where his reindeer were.
I tried telling her they were in the forest until Christmas time but she didn't believe me.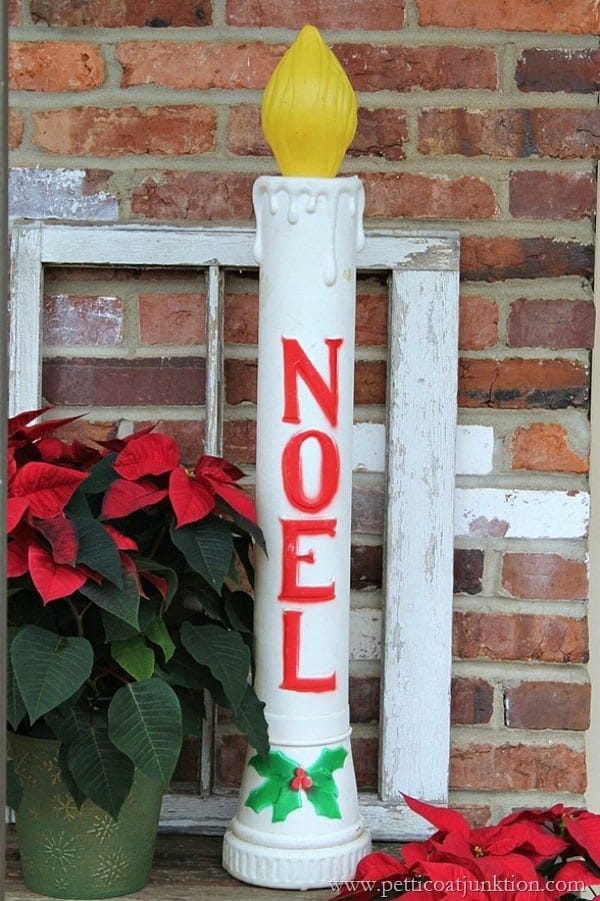 I do remember where I picked up the lighted noel candle and window frame…..My Favorite Junk Shop.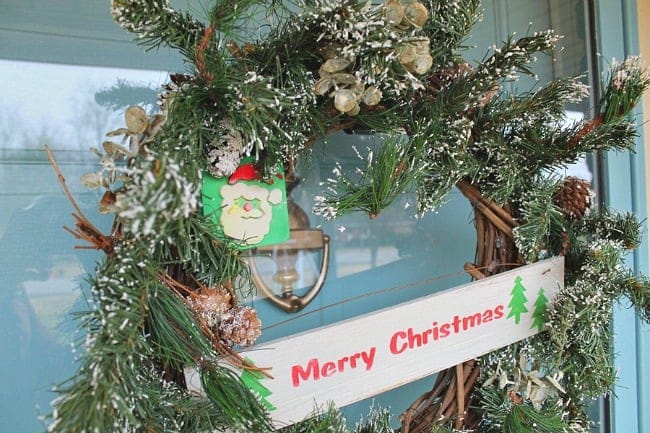 The wreath is made from an artificial pine swag wired to a grapevine wreath.
It took me about 5 minutes to wire them together.
Sorry no photos!
The wreath  looked a little bland so I added the sign (made last Christmas) and the cute little Santa foam stamp.
Much better.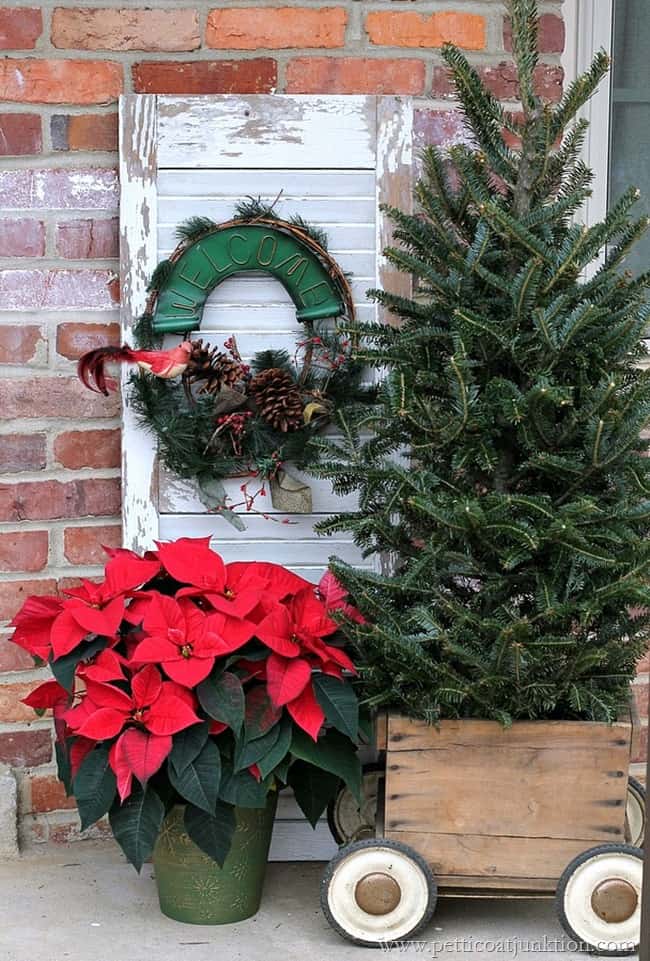 The crate and wheel cart (part of a cart) are two separate pieces bought at different times.
They work well together don't they?
The Welcome wreath is a treasured find from our time in Florida.
The balsam fir tree is so nice I thought I would leave it natural.
It looks great in the "wagon".
Do you like red poinsettias?
The past few years I purchased white and pink ones….going traditional this time.
12 Days of Christmas Tour
MONDAY December 1st
{Partridge in a Pear Tree}
Simply Fresh Vintage Petticoat Junktion Snazzy Little Things
{Two Turtle Doves}
Confessions of a Serial Do-it-Yourselfer
TUESDAY December 2nd
Country Design Style DIO Home Improvements mommy is coocoo
{Four Calling Birds}
Artsy Chicks Rule Virginia Sweet Pea
Thanks for stopping by,
Kathy