disclosure: affiliate links may be used in this post.
Shabby Chic Table
White distressed shabby chic furniture will never be out.
I've been working on white furniture for a few days now. This whole week I will be showing off white furniture but the techniques I use and or the paint will be different. Today is white distressed shabby chic furniture day and I used the wet distress technique……no mess.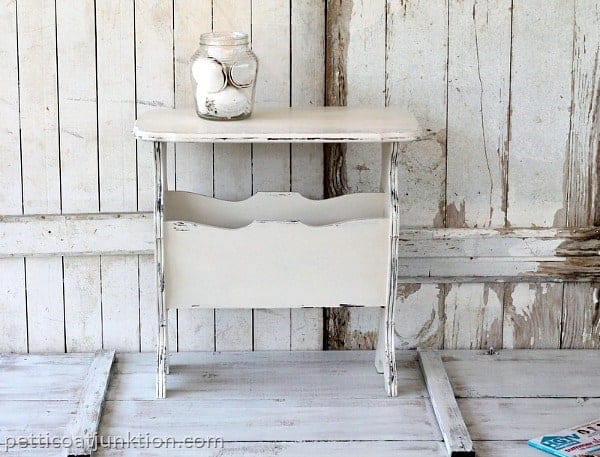 Cottage Chic Magazine Table
Day 2
I love working with white paint.
It gives such a clean fresh look to furniture.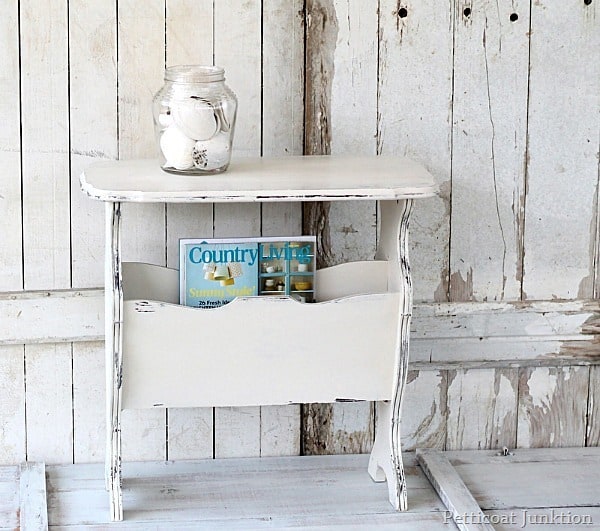 Great display for my Country Living Magazine, and the sea shells we picked up at a beach on Kodiak Island.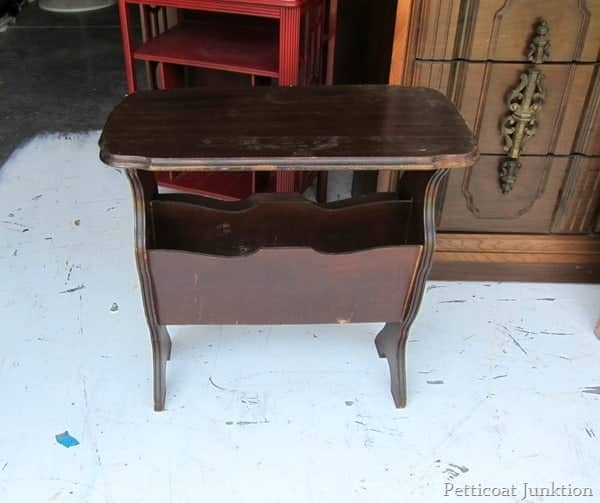 Really dark!
I've been using the table in our den and I'm working on freshening the décor in the room. I can't do a complete makeover on the den but a little paint here and there is an easy update.
I used Reclaim Off-White for the paint finish…a 3-in-1 product….primer,paint,sealer. This paint has the perfect sheen too, not flat and not satin, somewhere in between.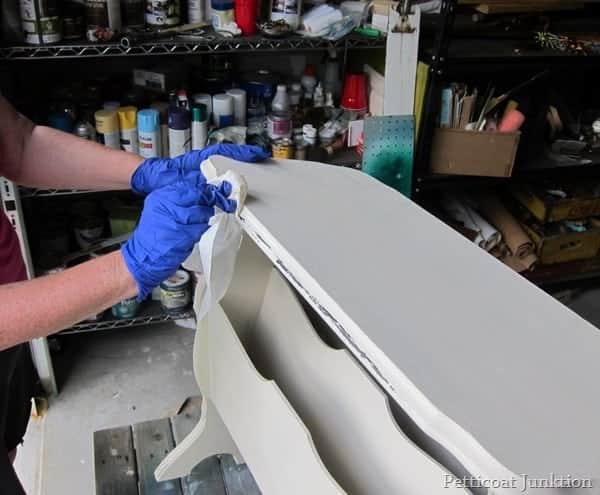 Distressing Painted Furniture
I used a wet distress technique so some of the original dark finish would show in the distressed areas. I took a wet shop cloth…the kind that comes in a can with some kind of cleaning solution on it…and scrubbed the white paint along the edges. That paint was really hard to remove. It had only been dry for a couple of hours when I started this process.
I finally resorted to spraying the table with Simple Green and letting it sit for a few minutes. It was still hard to remove the paint! I didn't use a sander or sand by hand because I didn't want to take the finish down to bare wood. If you want to try this technique I would suggest not letting the paint dry for too long.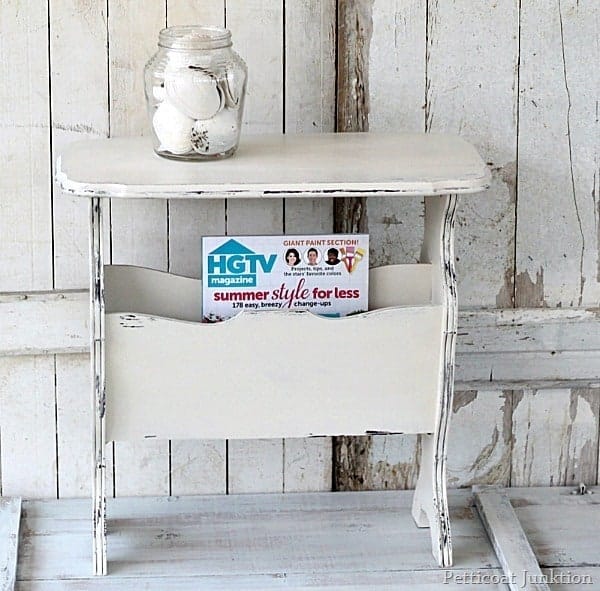 I couldn't showcase Country Living Magazine and not include HGTV Magazine…..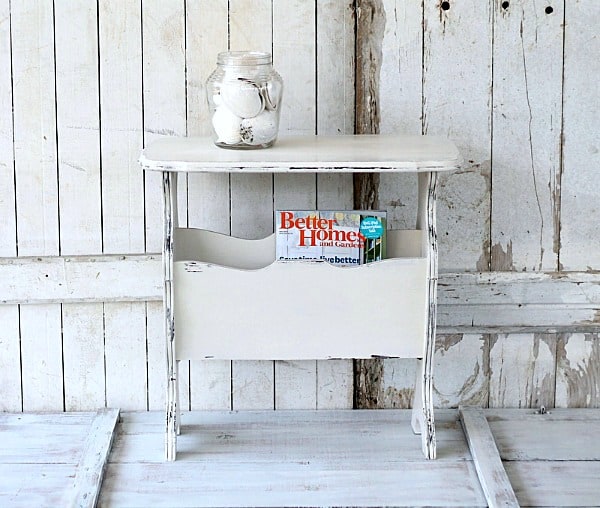 or Better Homes and Gardens Magazine!
These are my 3 favorites. What about you? What's your favorite magazine for design inspiration? Leave me a little note below.
If you missed Day 1 of "5 Days of White Furniture" click here to read about the Shabby Chic Table.
Thanks for stopping by and have a great week,