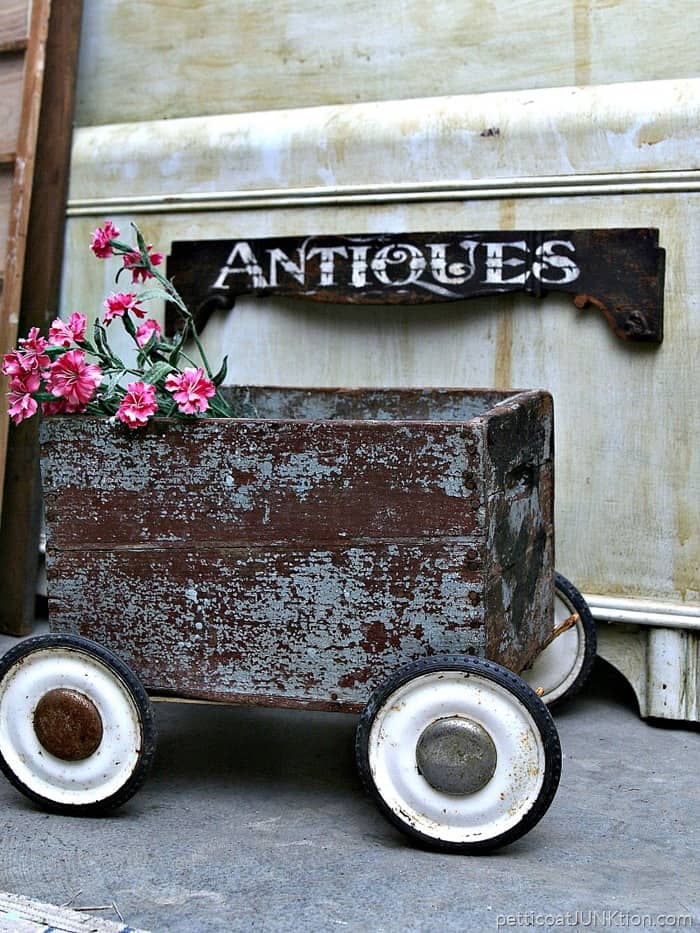 The Perfect Antiques Sign
This project was incredibly easy. I thought I was going to have a hard time with the stenciling but it came out perfect. Yep, I said it….perfect!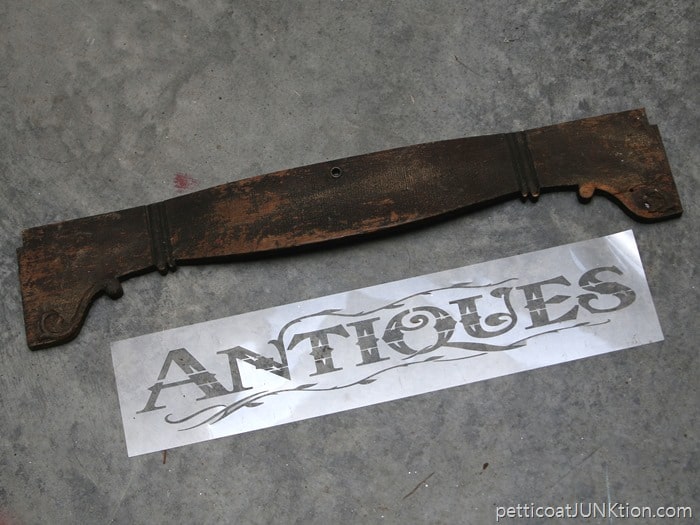 The reclaimed drawer front has been in my stash for a while. The detailed piece is from an antique sewing machine…..I think. Some of the wood curlicue is missing but not a big deal. The alligatoring of the original finish is perfect.
I was a little concerned about the stencil. It's one of a group of stencils I ordered a long time ago. I don't even remember the name of the company. The stencil is thinner than most and has a lot of thin cut out details.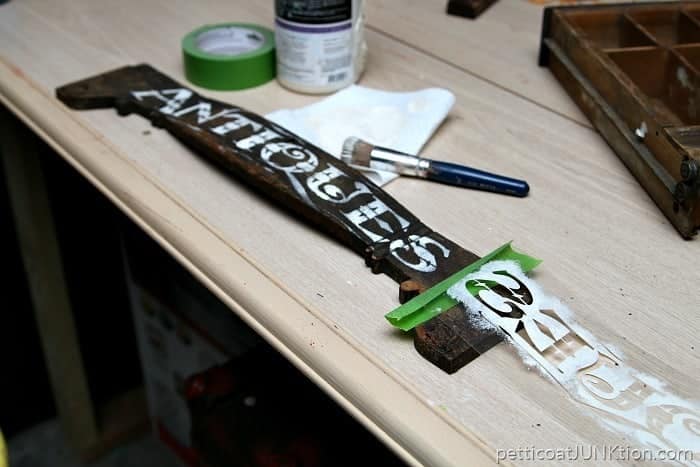 Anyway, the size of the stencil was perfect for the reclaimed drawer front. I taped the ends of the stencil to the wood and then gently held each letter down  with one hand while stenciling with the other. The fact that the drawer front was curved didn't help. I also pounced and dabbed with the stencil brush instead of swirling like I usually do. I knew swirling or making circles with the brush would pull up the thin stencil or get clumps of paint underneath. Remember…number 1 rule of stenciling is a very, very, very, dry brush!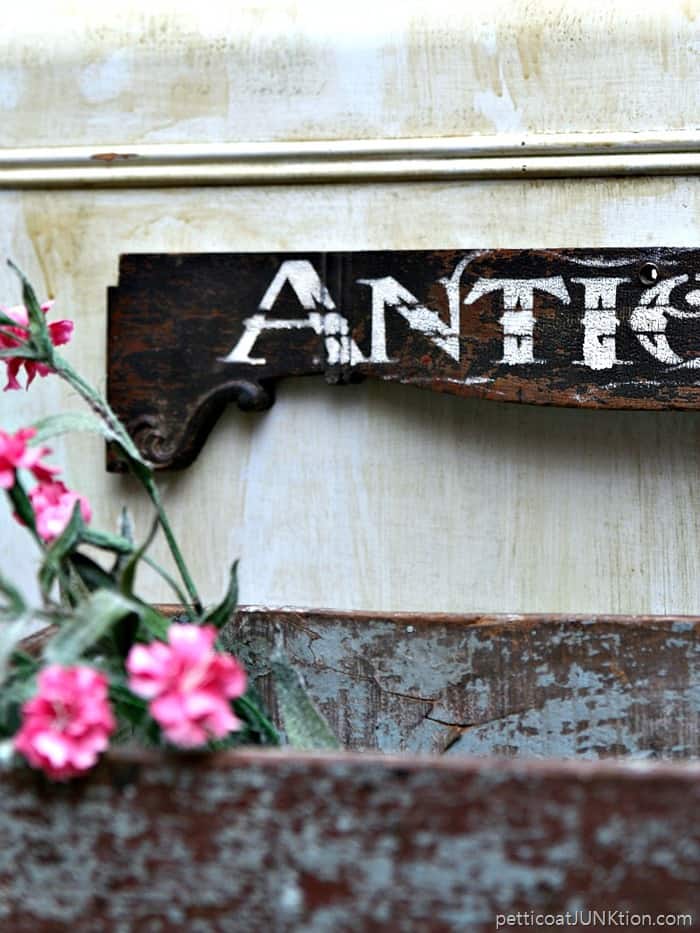 I was really surprised when I pulled up the stencil and didn't have a big mess. I didn't need to distress the paint because the alligatoring of the wood makes the paint uneven and distressed looking anyway. I finished the sign by going over it with Howard's Wax in Golden Oak. It warmed up the wood finish and darkened the off-white paint just a bit. Makes it look aged.
What do you think of my perfect antiques sign ? Is it perfectly imperfect or what?
Thanks for being here and I have that yellow furniture project coming up tomorrow. Have a great day!
Click here to have Petticoat Junktion updates delivered to your email for free!