I have a simple project for you today.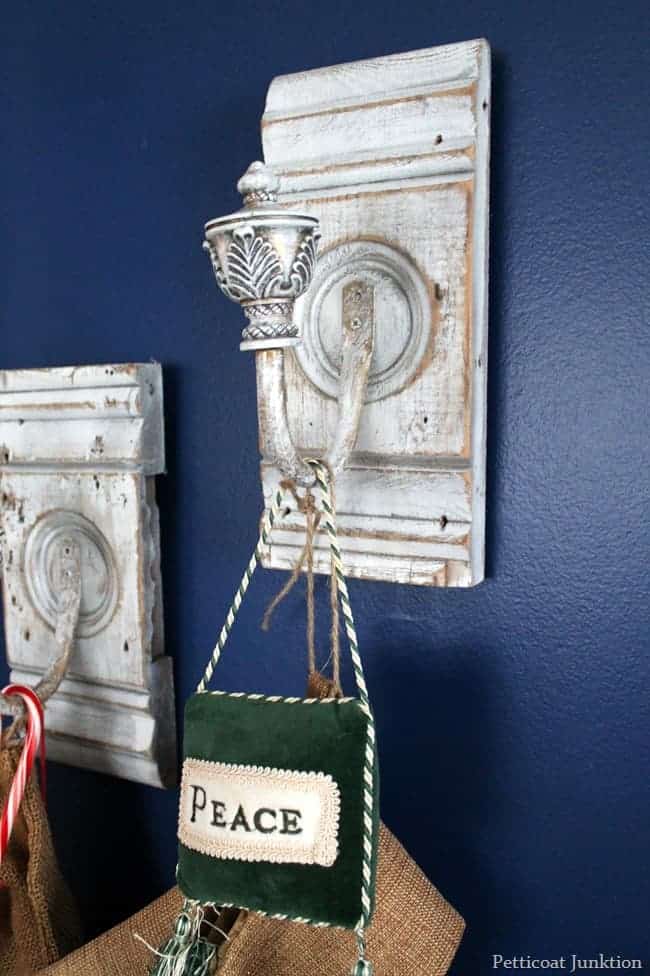 I put together these architectural salvage Christmas stocking hangers a couple of weeks ago.
Since it's the Christmas season, they're stocking hangers….next month they will be hangers for coats….. or towels……. or aprons….. who knows!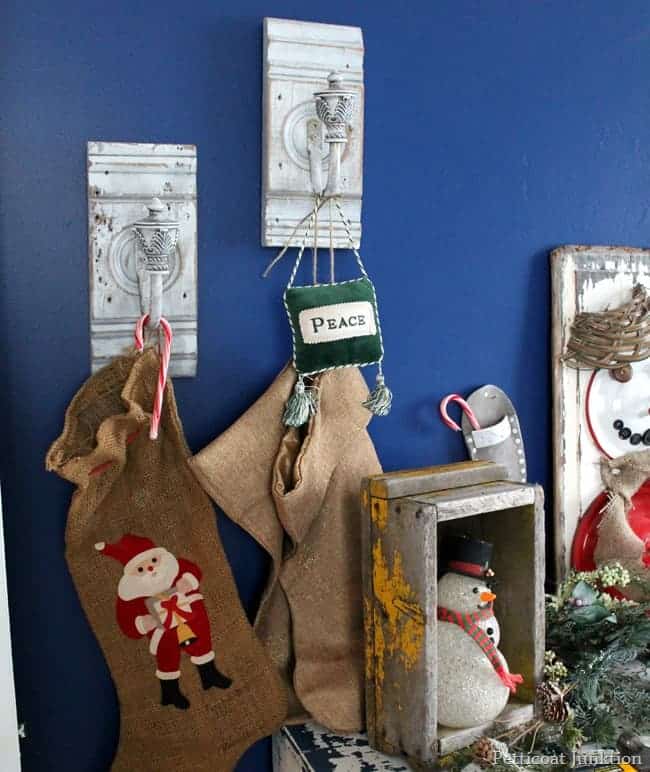 It's nice to have things you can use year round by simply changing the display or the function.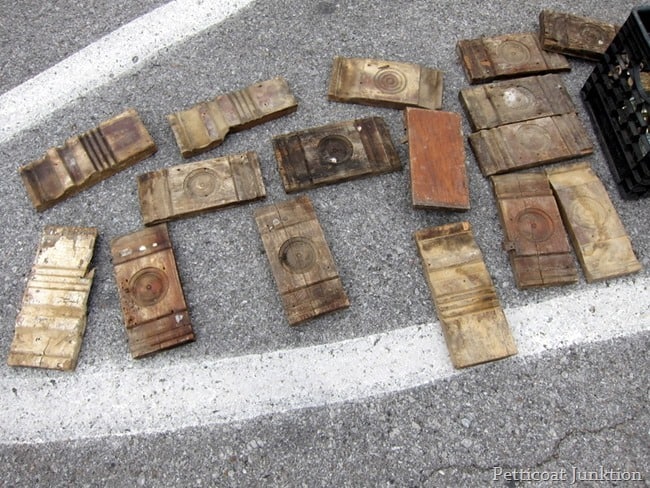 The architectural pieces came from the Nashville Flea Market.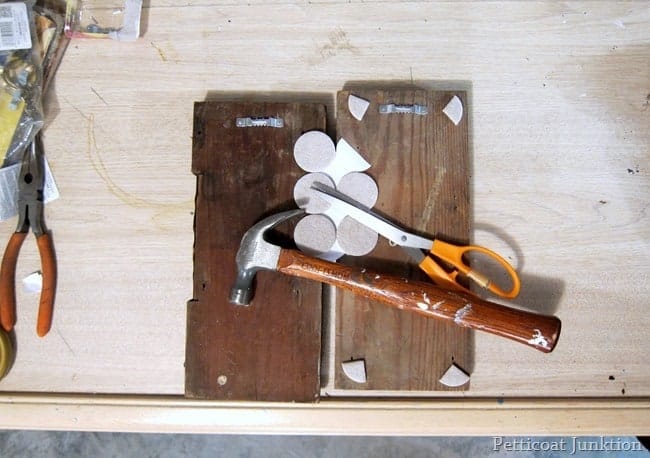 For this project I first nailed hangers to the back and also used some "peel and stick" wall protectors on the corners.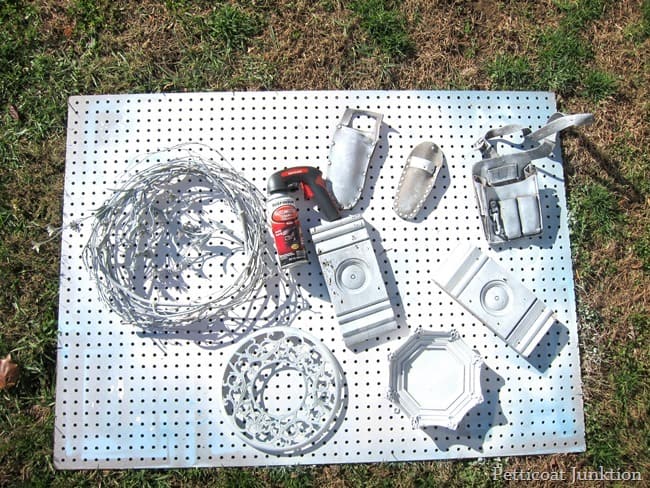 I spray painted them white.
It's time saving to paint several items at once.
The tool pouch upper right is the one I used in the Toy Soldier Project.
The small tool pouch next to it is featured in my Christmas Home Tour.
The other pieces are projects in the works.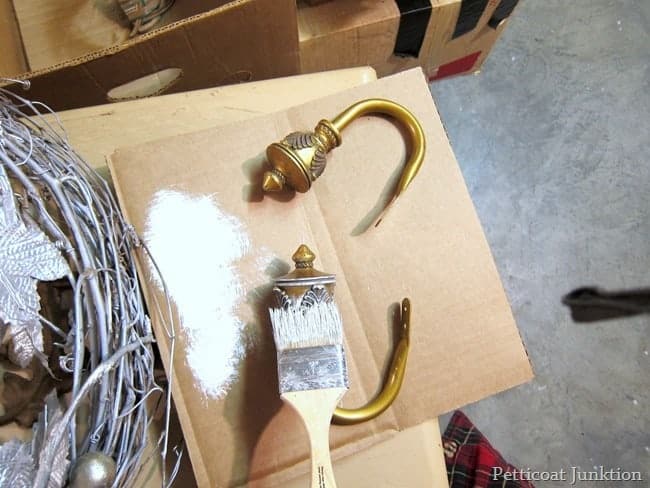 The pair of drape tie backs came from My Favorite Junk Shop.
I used a dry brush technique to add a little white paint to the details.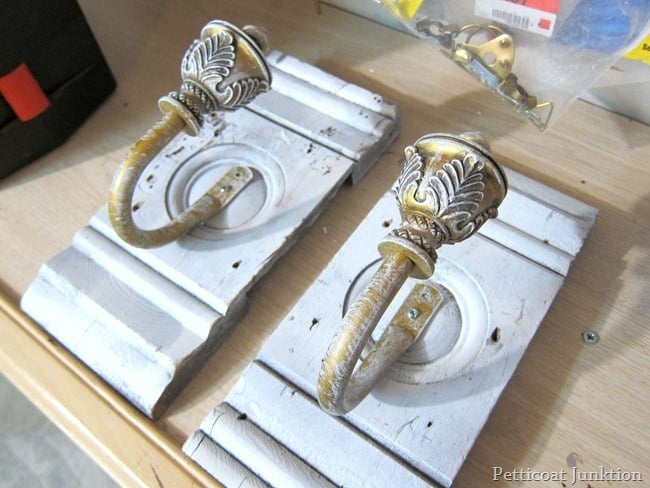 Then I attached the tie backs to the wood pieces with screws.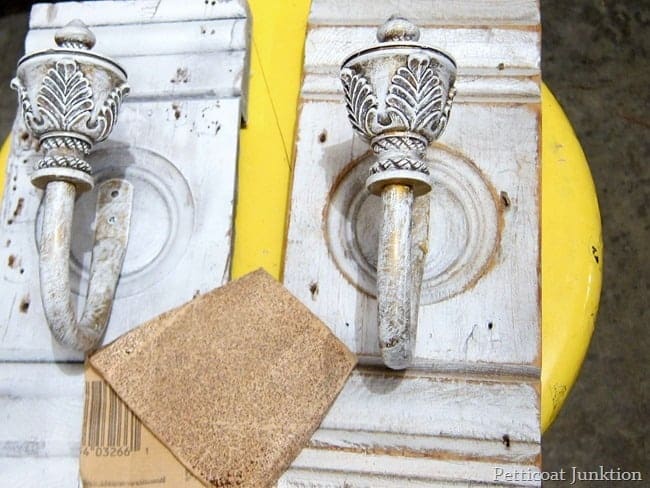 After putting the pieces together I decided to add a little more white paint to the tie backs and to distress the white paint on the wood detail.
The wood hanger on the right has been sanded and the one on the left hasn't yet.
The distressing adds another dimension to the paint finish.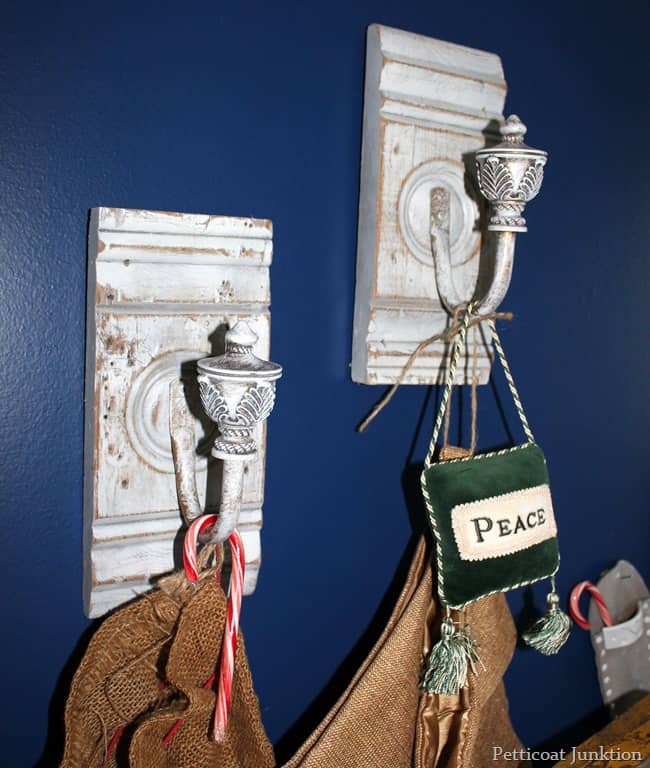 Sooooo, what do you think?
You can leave me a little note below.
I love hearing from you.
You only have to leave your name (first name is ok) and your email address, then your comment.
Your email address will not be shown on my blog.
Thanks for stopping by and have a great week,
Kathy
linking to these parties….
DIY Sunday Showcase……Throwback Thursday
Thrifty Décor Chick…..Funky Junk Interiors….Amaze Me Monday