Paint workshops rock!
It's great when you can see a paint project from beginning to end.
The transformation is amazing.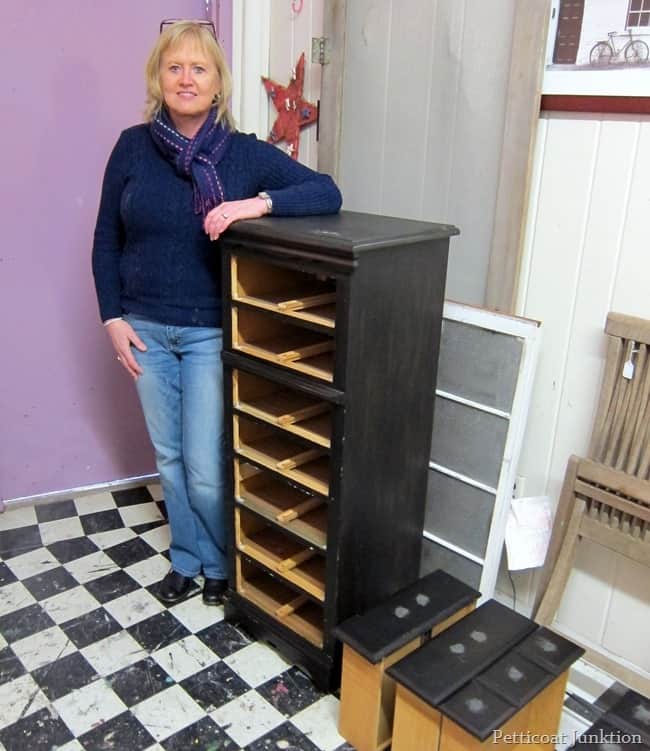 Melissa brought in a lingerie chest to paint.
She wanted to replace the hardware with something a little more modern so her husband puttied up the holes and Sara drilled holes for the new hardware.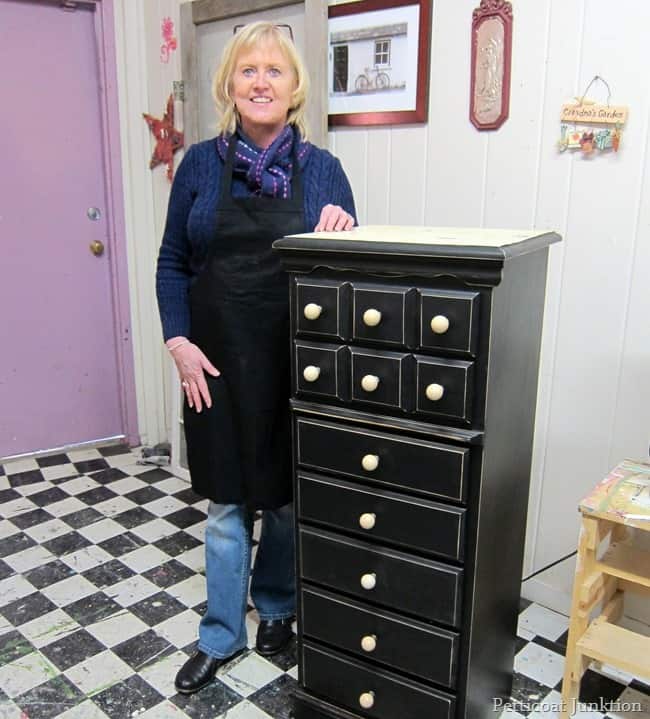 Melissa painted the chest with Reclaim Paint in Licorice.
We used Mod Podge and Paris themed wallpaper to decoupage the top of the chest.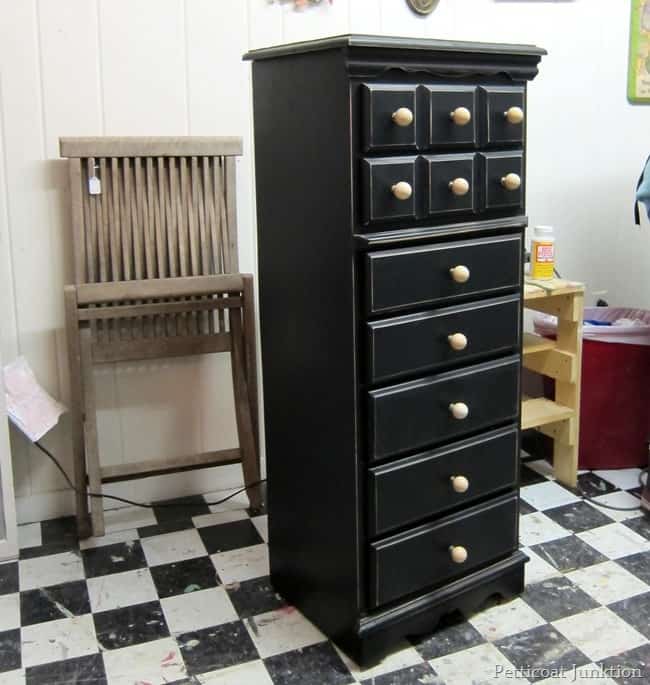 Melissa also sanded some of the details.
Distressing painted furniture gives it a little more depth.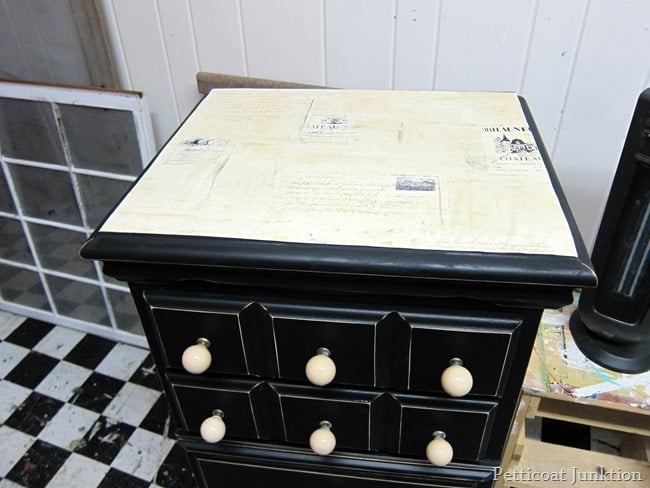 The decoupage takes a while to dry so we weren't able to finish it up in one day.
The plan is to distress around the outside edges of the decoupage so that everything blends in.
The new knobs look great!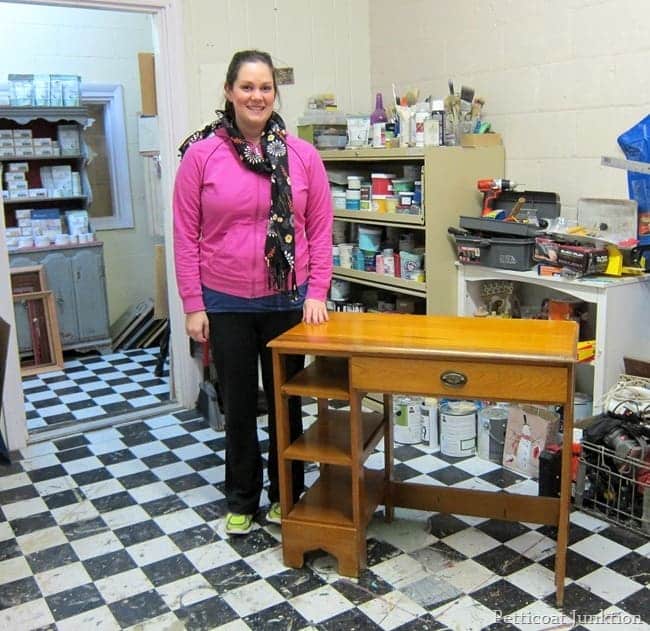 Lisa brought in a desk that has been in her family for a while.
She wanted to lighten it up a little.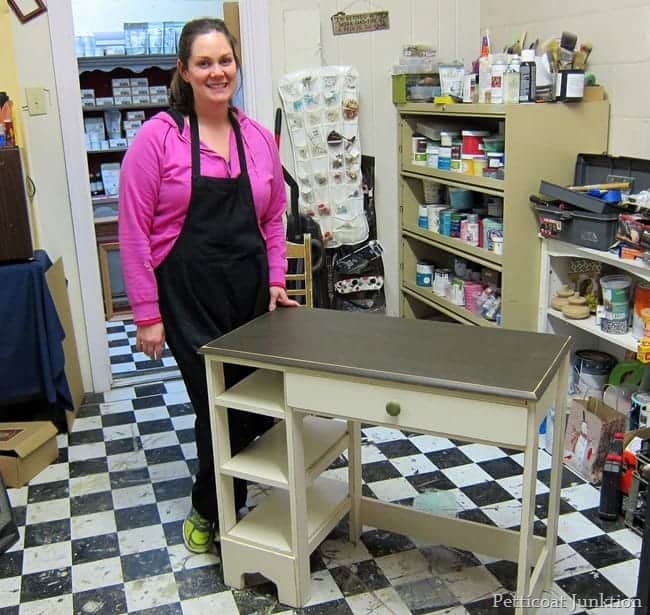 It turned out great.
Doesn't even look like the same piece.
She painted the bottom of the desk with Reclaim paint in off-white and for the top she choose Reclaim in mocha.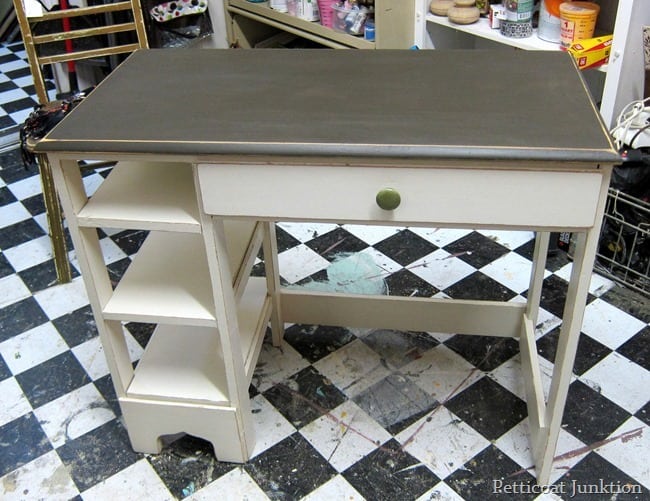 That cute green wood knob really gives the desk a modern look.
Lisa also did a little distressing on her desk.
The next photos show everyone working hard…..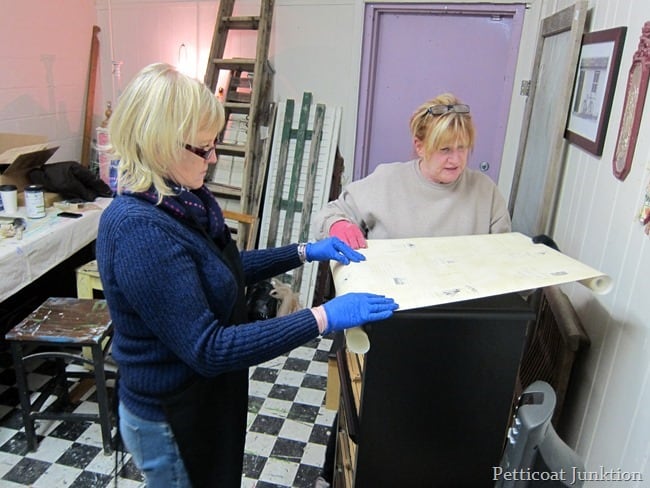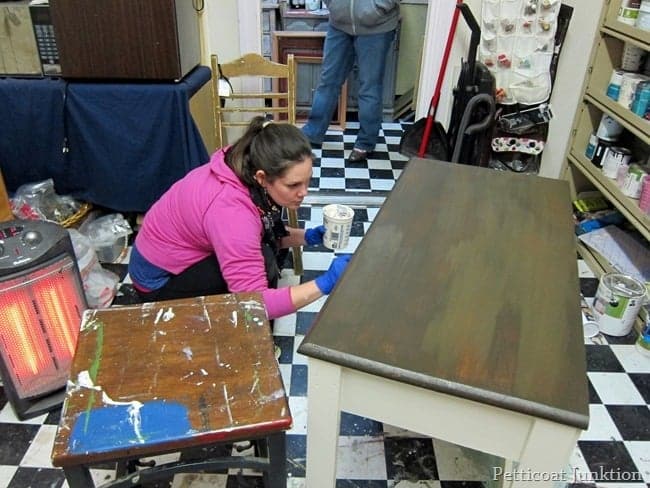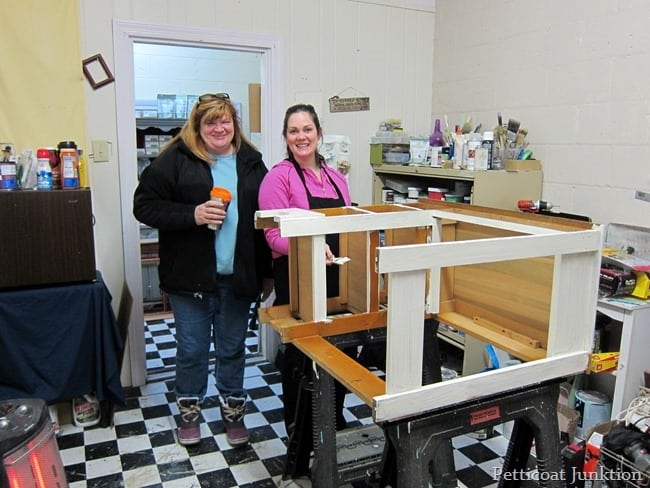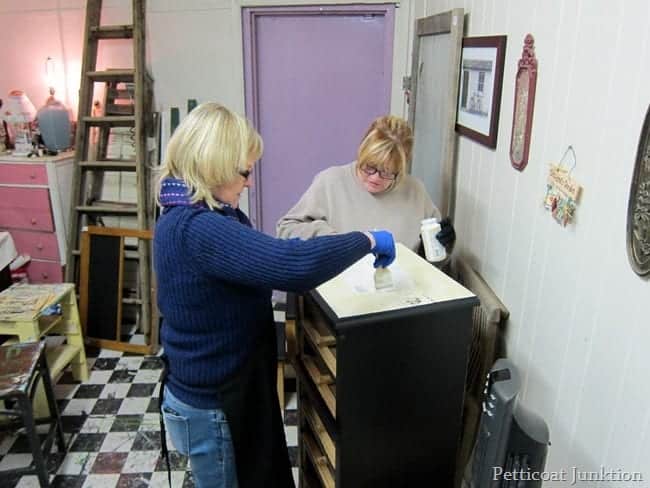 Sara and I have such fun at the workshops.
Diana got her hand in this time too, helping with the decoupage.
Do you like the finished projects?
I get several emails a week about painting furniture and also comments on my posts with questions about special techniques.
I thought I would write a monthly post and answer some of your questions.
Not that I'm an expert by any means, but I have learned a few things the hard way!
If you have a question please leave it in the comment section below.
I love hearing from you.
You only have to leave your name (first name is ok) and your email address, then your comment.
Your email address will not be shown on my blog.
Thanks for stopping by and have a great week,
Kathy