We've got multiple projects going on in the Owen workshop. I've also been doing a little junk shopping. Didn't make it to the Nashville Flea Market over the weekend because the weather was crazy. From cold, cold, on Friday to 70's on Saturday and then teen's on Sunday. Nuts.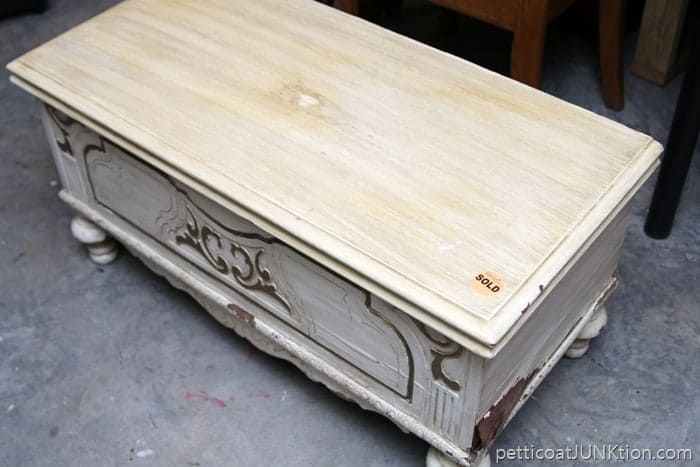 I bought this shabby, in-need-of-repair, cedar chest at a local furniture thrift store. It was priced at $50 and the owner gave me a deal at $40. Not sure it was a great deal but the detailed chest was calling my name.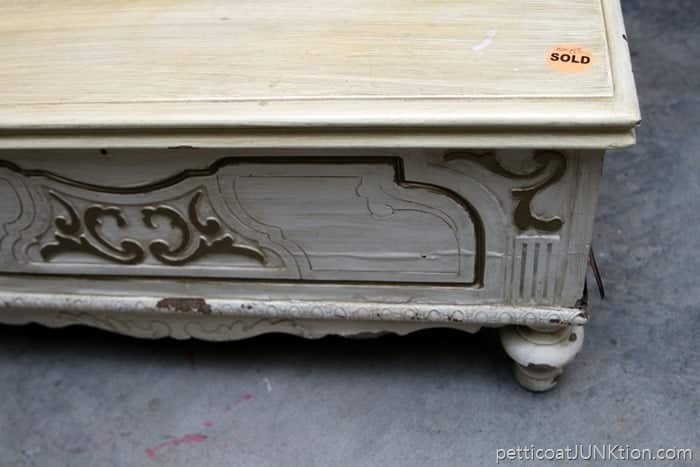 The store owner said he purchased it from a 93 year old lady and all of her furniture was painted like this. She painted it all herself. I bet it was during the "antiquing" craze in the late 60's early 70's. My mom used an antiquing kit to paint a set of bedroom furniture Olive Green. Anyone remember that paint craze?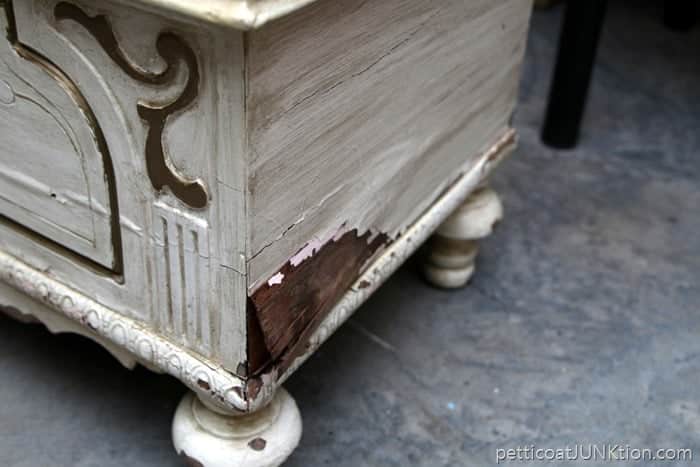 The veneer is peeling on one side of the chest and I will probably peel all of the veneer from that side. After I get the veneer off and make any other needed repairs I'll paint the chest. Not sure what color. Any ideas for me?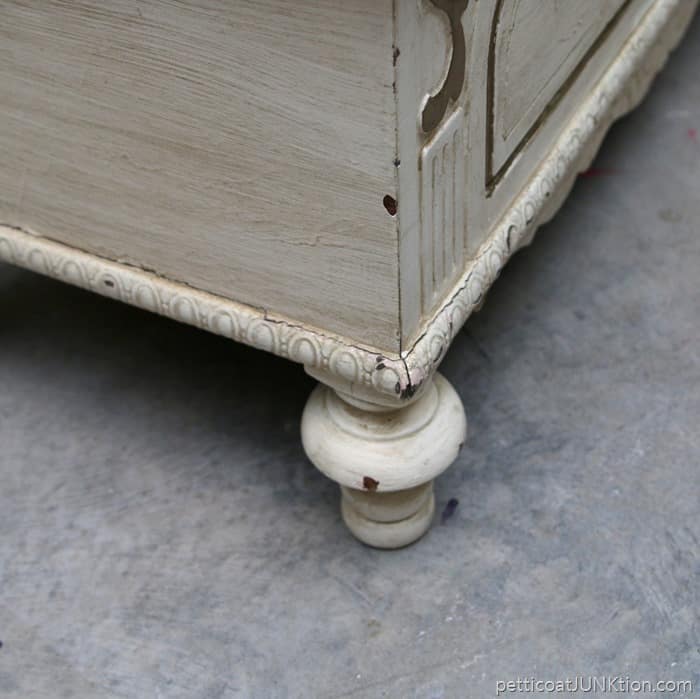 I love the feet.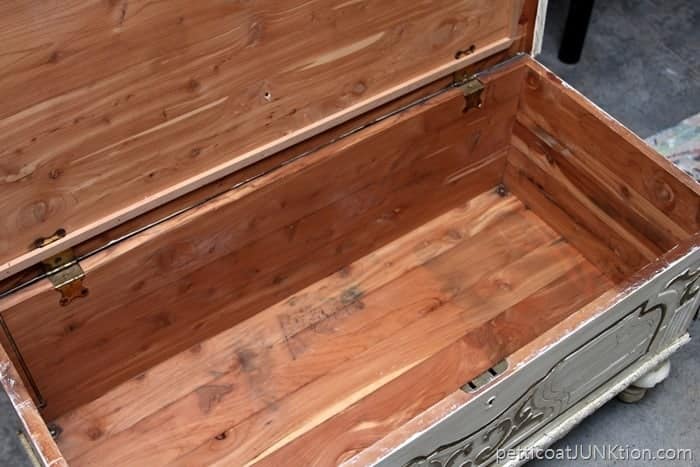 The inside of the cedar chest is in pretty good condition. Just needs to be cleaned up.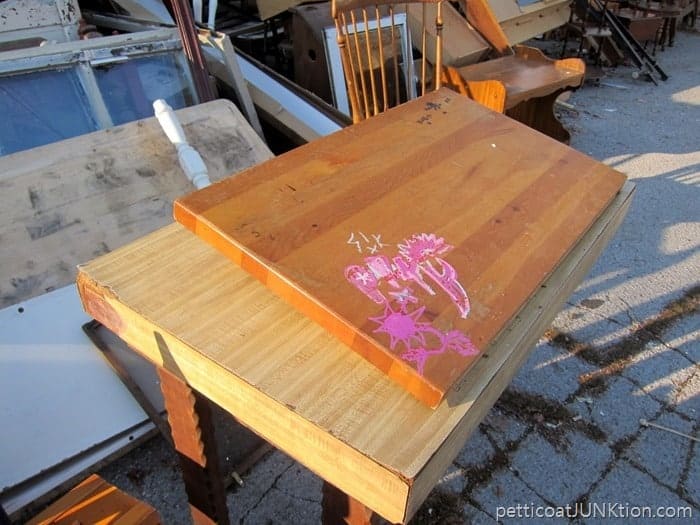 The butcher block top with the pink painted…..something…..is a purchase from my favorite junk shop.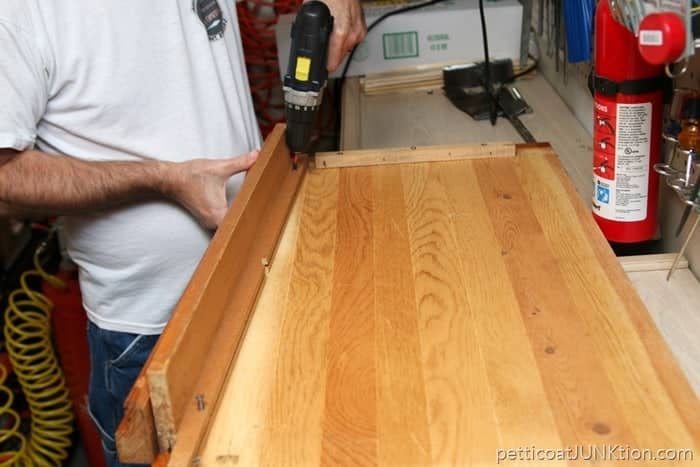 The JTS removed  the bits and pieces attached to the butcher block top.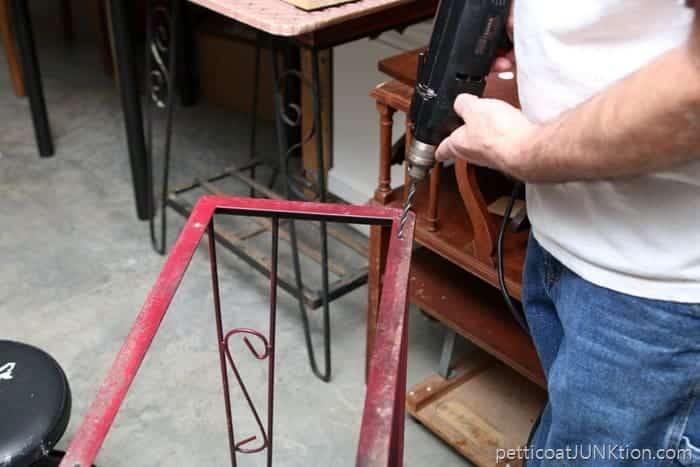 We are going to attach the top to another of the aquarium bases I found at the junk shop. Okay…the JTS is doing the attaching, not "we".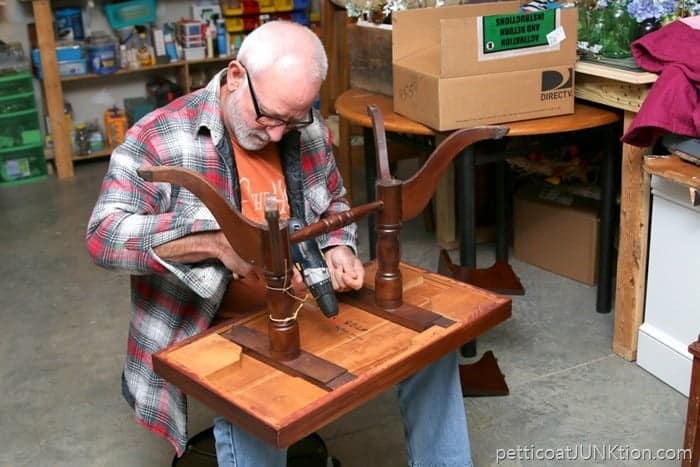 This table is one the JTS (aka, hubby or Junktion Technical Specialist) bought at an auction. That style furniture doesn't sell very well. The table is pretty but the claw feet and the size of the table appeal to a very small market.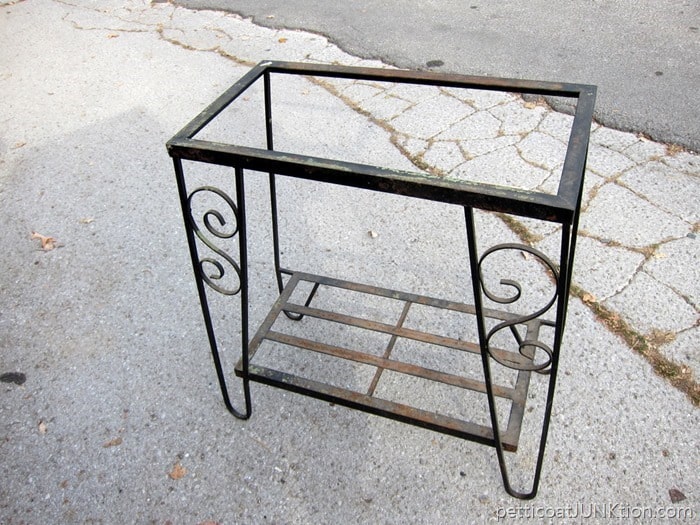 I had another aquarium stand that needed a top. So guess where the table top on the previous table is going.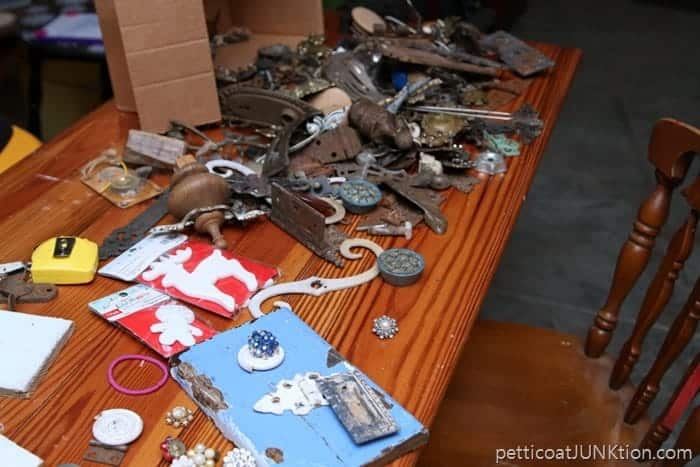 I'm also trying to put together a couple of RosaAnne Angels. If you're new here the angels are made from reclaimed hardware, jewelry, etc.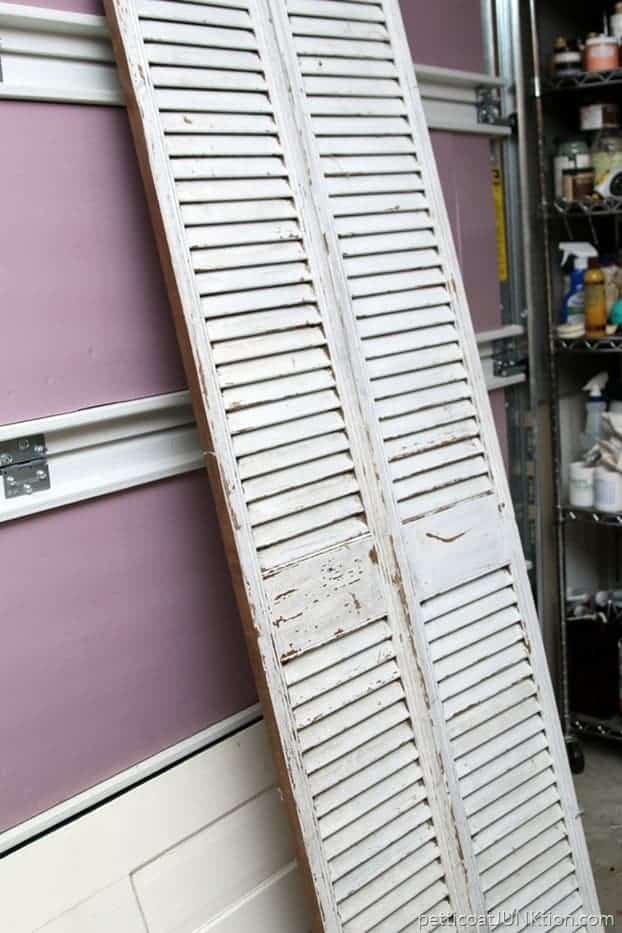 I bought the louvered closet doors at the junk shop too. I may use them as photo backdrops or as a display in one of my booths. Not sure yet. I like the shabby white paint.
So that's what we've been up to. What have you guys been doing? Christmas Shopping? It's really hard for me to believe but my shopping is finished and everything was wrapped and under the tree by December 15th. A first. See you guys tomorrow.