Metallic Copper Paint
It's Themed Furniture Day and it's all about metallic copper paint. Can you feel the excitement? Our theme for this month is Two-Tone Furniture makeovers. I can't wait to see the paint combinations my friends came up with. Mine is….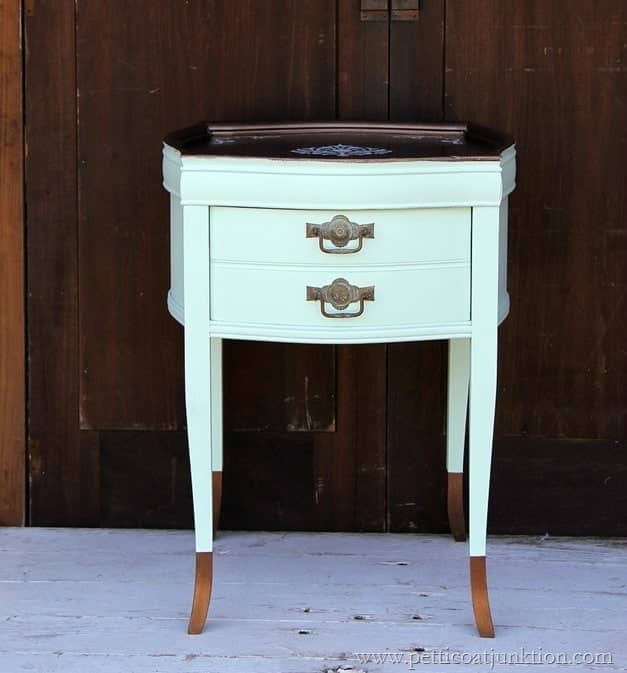 Metallic Copper paint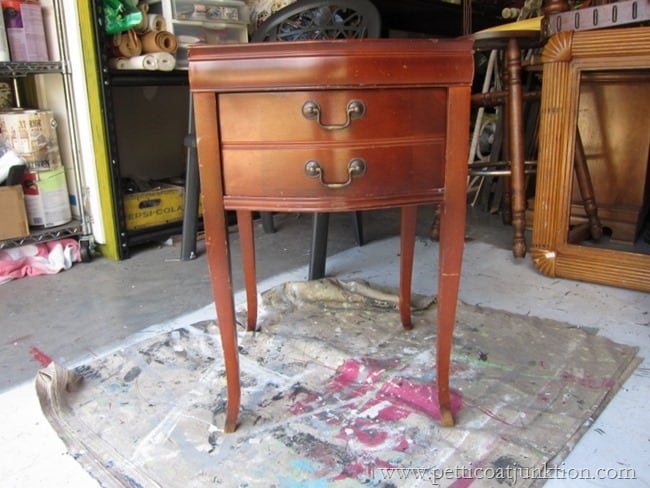 The table was one of my Nashville Flea Market finds. I got it along with two more tables for $40. A pretty good deal.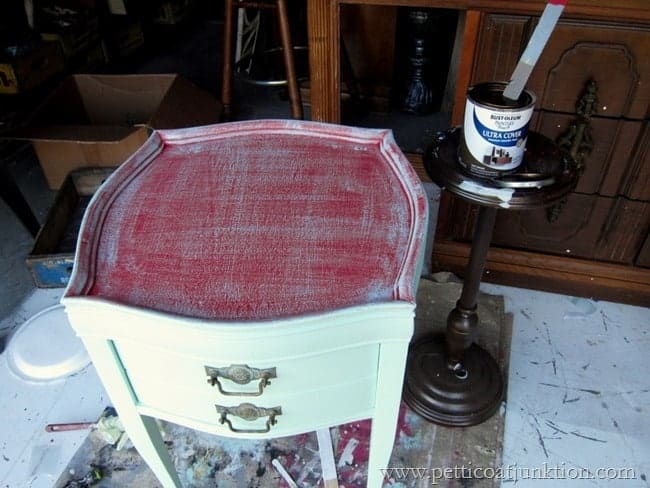 Is it okay if I whine? Thanks. I knew you wouldn't mind. This project started out as any other. I decide on a plan and then put it together. Then, as happens quite often lately…I changed plans.
Petticoat Junktion is a participant in the Amazon Services LLC Associates Program. As an Amazon Associate I earn from qualifying purchases.
I painted the table a very pale minty green and then painted the details like the top front above the drawers white. Not enough contrast. I then painted a pale brown over the white. Still yucky looking.
I painted over all of that with the mint green and painted the top a bright red…not looking good either. then I just got irritated and started dry-brushing green paint over the red. I want tell you what happened after that. It wasn't pretty.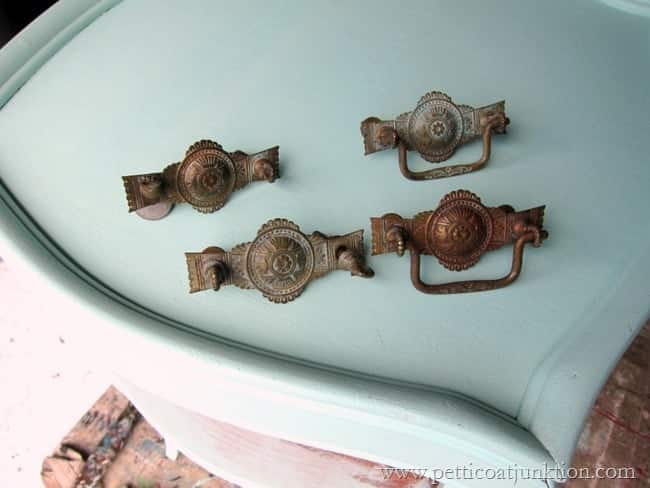 Another thing I did was paint the original hardware white. Then I started thinking that dark hardware would look better. See these beauties I found in my stash.
The patina was the same color as the paint on the table….couldn't beat that…and aren't they beautiful. I changed out one of the little handle pull thingies and added it to one of the pulls with more patina. I was loving the hardware. Now for the paint. I found a can of Rustoleum paint in Metallic Aged Copper on my paint shelves. So that's what I went with.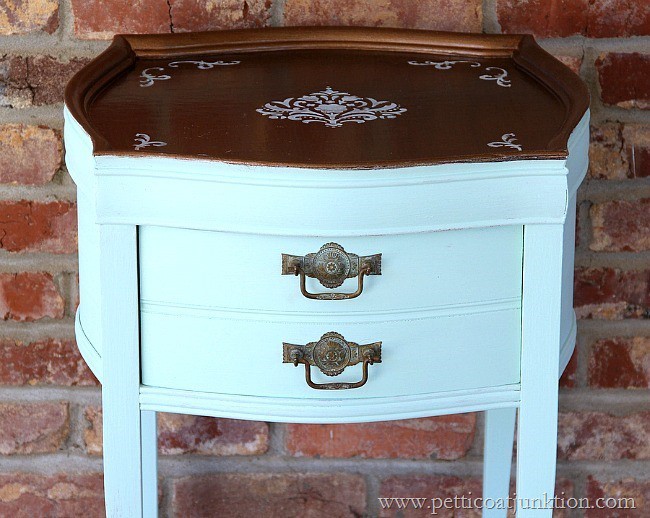 I painted the top with the metallic paint but wasn't happy with that so I painted the legs…..dipped look.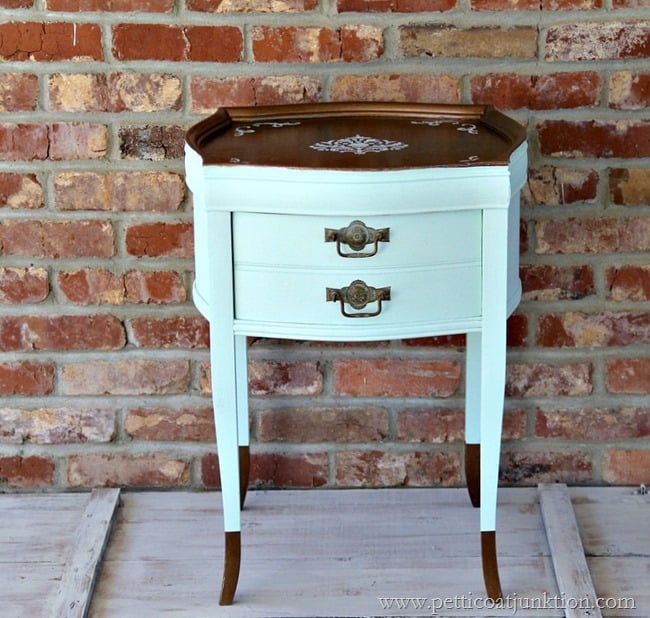 The top needed something to pull everything together so I stenciled a design using the minty green paint.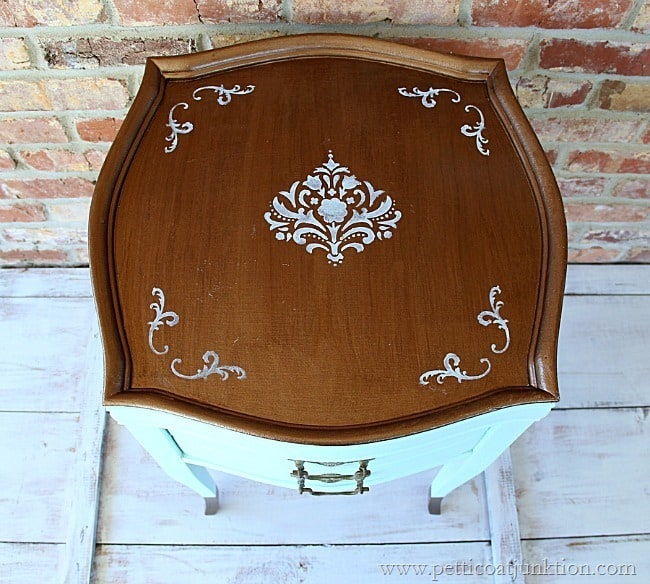 If you liked this makeover you have to see this one...Metallic Silver Tutorial (click here).
And finally was happy. The End.