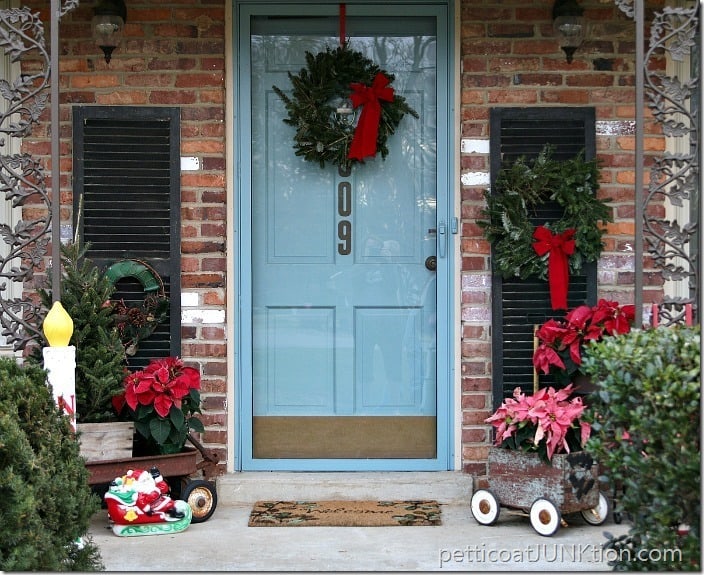 My Front Porch
Vintage Christmas from a Junker at Heart
Hi guys! I wanted to share my front porch décor and remind you of the AutoRight giveaway that ends today. There is a link at the bottom of this post to the giveaway. Also the RosaAnne Angel giveaway ended yesterday. The rafflecopter selected two winners and I emailed them but haven't heard back from one of the winners. Carly W. please check your email….maybe your spam folder. If I don't get a response by tomorrow a.m. I will have to select new winners.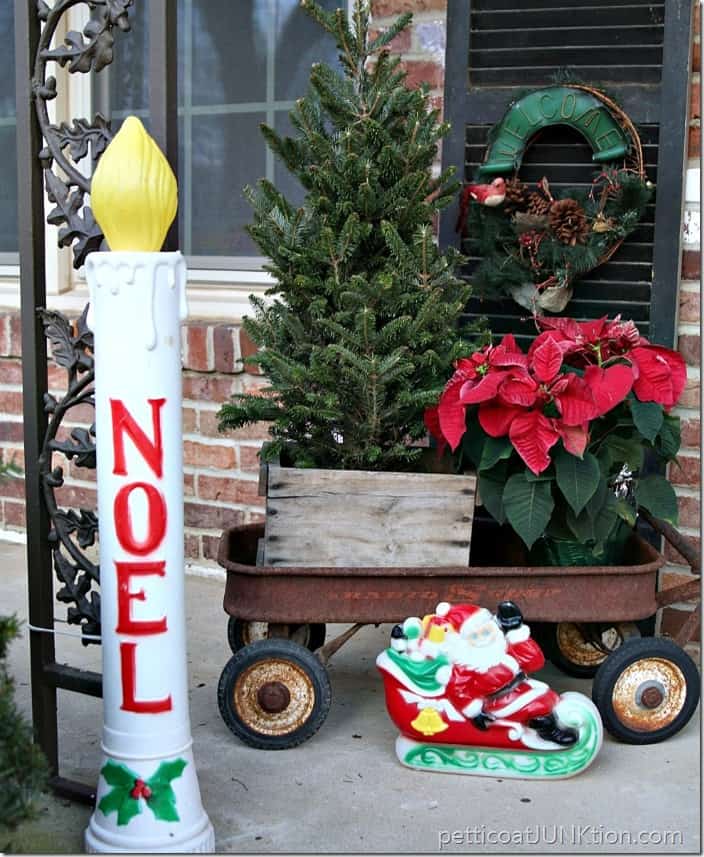 Welcome to my Merry Christmas Front Porch! It is similar to last years with a few shakeups. The shutters are black instead of white and I added the rusty wagon to the display.
The pink poinsettias were calling my name this year too. Pink is one of my favorite colors.
Petticoat Junktion is a participant in the Amazon Services LLC Associates Program. As an Amazon Associate I earn from qualifying purchases.
This plant was a mixture of red and pink.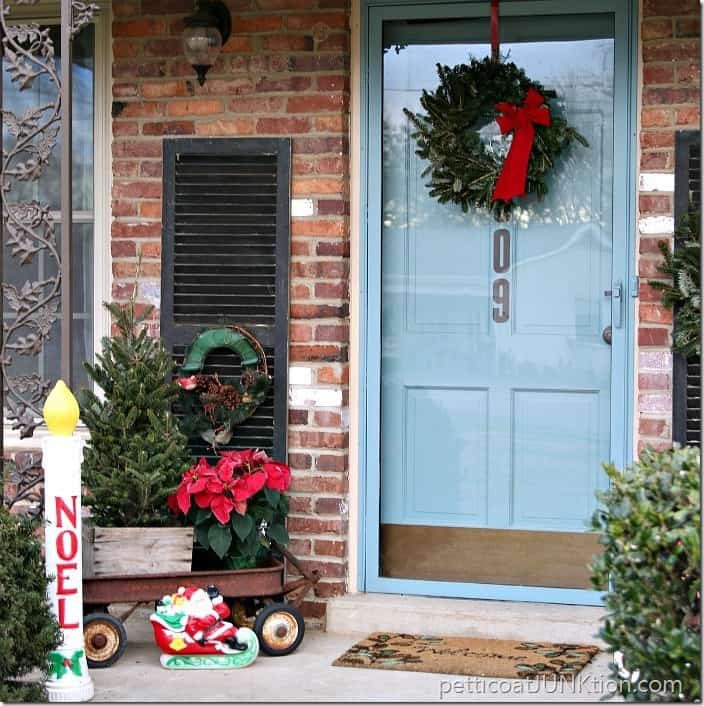 I also purchased a couple of live wreaths at Lowe's. They smell wonderful!
Click on the photo or pink post link below to enter the AutoRight giveaway.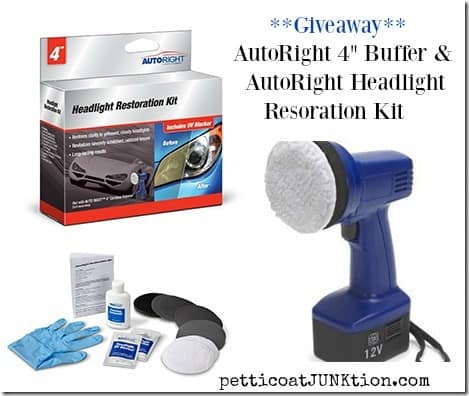 Are you guys ready for Christmas? I have all my shopping done and hope to get the last two presents I ordered in the mail tomorrow. Have a great day!
Want more Petticoat Junktion Christmas Inspiration? Click any photo below!
Click here to Get Petticoat Junktion delivered to your email and you want miss a thing.