These cedar chest makeovers include two-tone paint finishes, whitewashed paint, re-covered fabric-topped chests, and heavily distressed or layered paint. To say I've painted a lot of cedar chests would be an understatement. Cedar chests are multi-functional. They can be used as coffee tables, blanket storage, foyer pieces, toy chests, behind-the-sofa storage, bedroom catch-all, etc. Painting or updating the chests to fit your decor is a must!
1. Color Washed Cedar Chest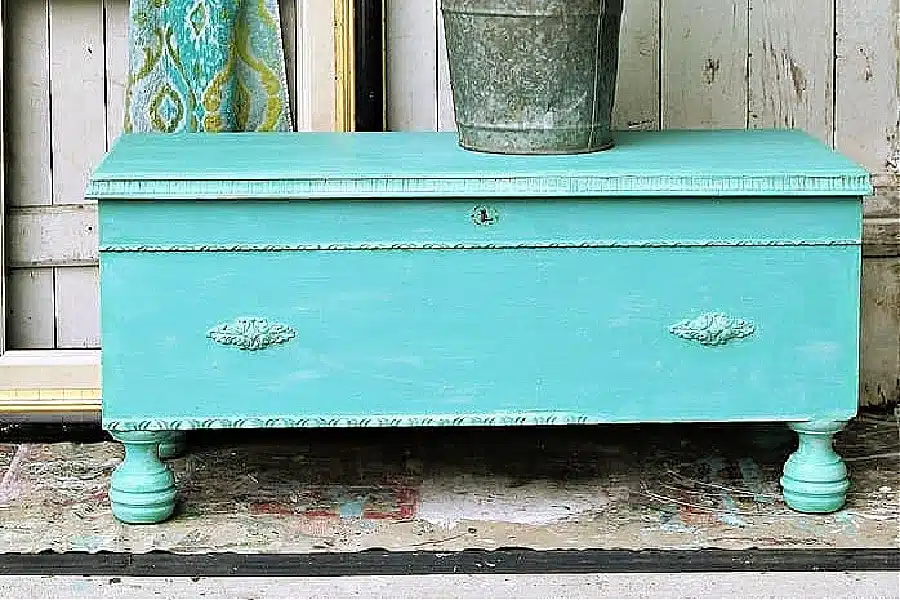 Color wash painted furniturejust like you whitewash paint, except use any color but white! I loved the turquoise color for the cedar chest but the hint of green the color wash added was perfect.
2. Star chest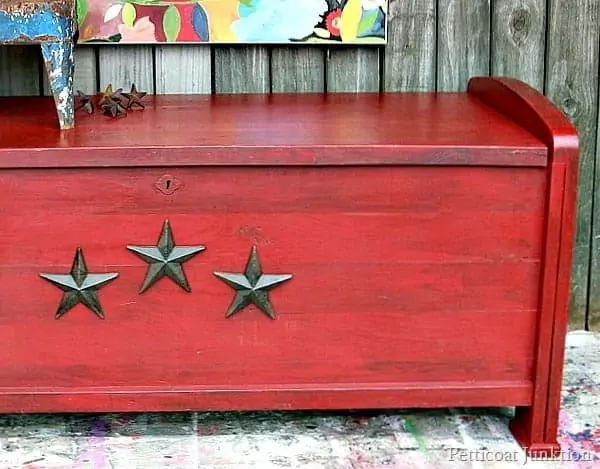 This is one of my favorites because it's red. I antiqued the red paint and added iron stars to the front of the wood chest. I stole this technique from a friend when I lived in Florida. I don't know how many wood trunks and chests she painted red, antiqued, and added stars to.
3. Cedar Chest Painted Multiple Times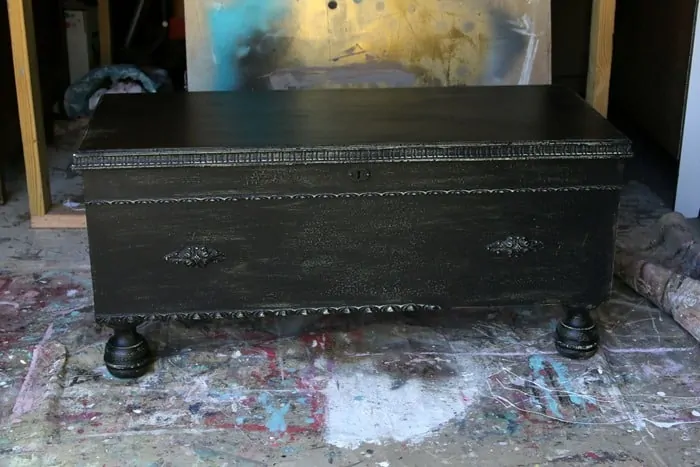 I bought this cedar chest over seven years ago and still have it. It was painted when I bought it, and I've painted it a bunch of times myself. It has been white, light green, and dark green. The chest is currently black, and we use it as a clothes catch-all in our bedroom. Do you guys have a place in your bedroom where you pile up clothing?
4. Tall Lane Cedar Chest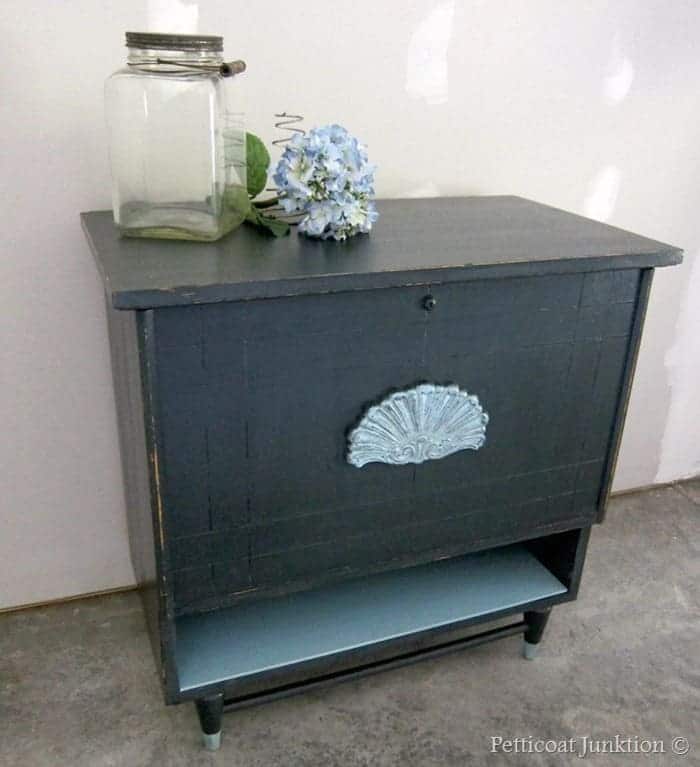 I bought this cedar chest at the Nashville Flea Market. It was a unique piece, tall and narrow compared to other chests. It had a Mid Century modern look. We added a shelf and scroll work to the piece. Looking at the photo, I see I ruined the Mid-Century vibe with that curvy wood detail. Too bad.
5. Pink Cedar Chest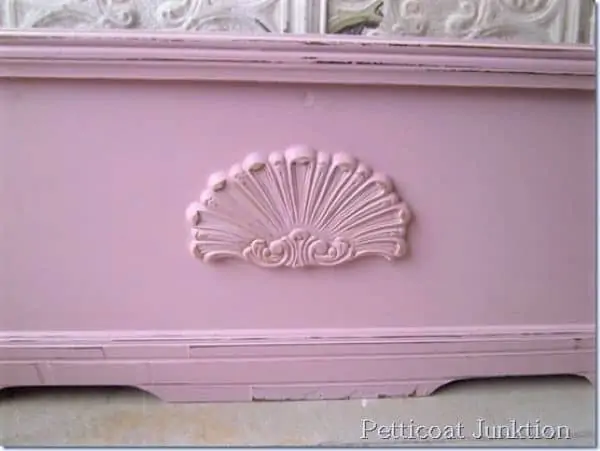 I also added a scalloped wood detail to this chest. But that's okay because it was a plain chest to start with. It needed something. The wood detail was it. That happens when you buy about 10 of those at the flea market. The pink color is perfectly girly.
6. Cherry Red Vaseline Distressed Chest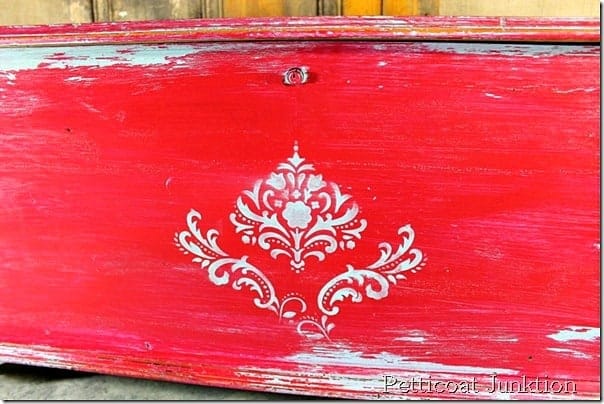 There are two layers of paint on this cedar chest: blue and red. I used a pretty Martha Stewart Stencil to add a little pizazz.
7. Red Chest Painted For Behr Paint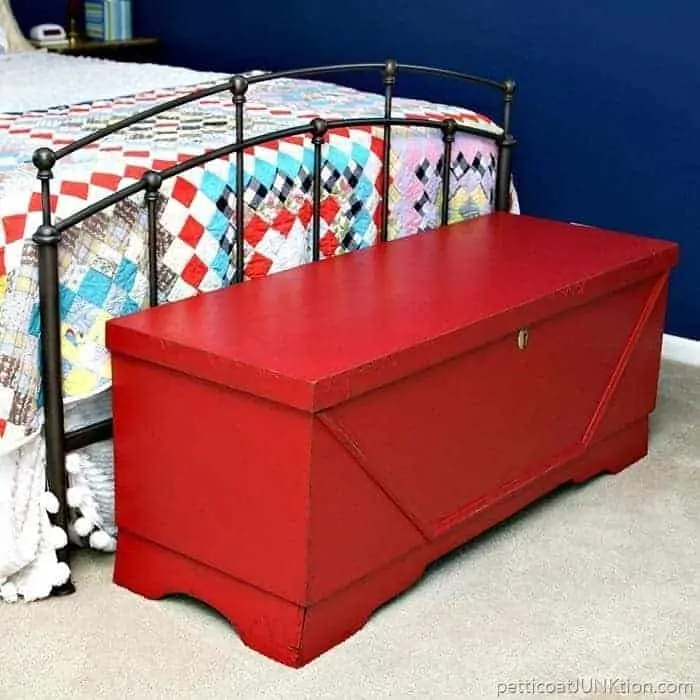 I painted this project for Behr Paint, and the original post is on the Behr website in the Designer Series. That red is too pretty. The chest got a light distressing on the edges.
8. Topless Cedar Chest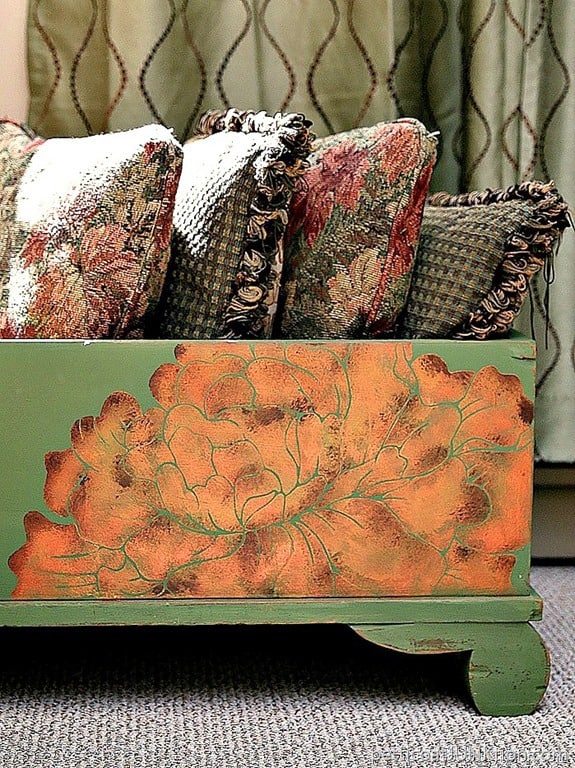 In this post, you will learn how to stencil like a pro. Stenciling with more than one color on a design gives it depth and a designer look. The wood cedar chest came from my favorite junk shop. And it didn't have a top. I used Home Decor Chalk Finish on the chest.
9. Chest With Stained Top And New Knobs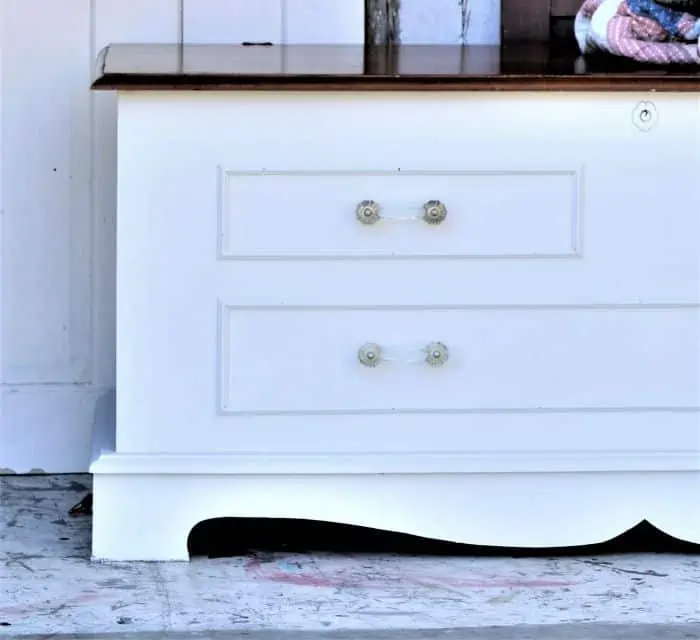 This chest was a little bit country. I removed some of the curvy wood details and changed out the hardware. I painted the bottom white to accent the original stained finish of the top. Much better now.
10. Turquoise Cedar Chest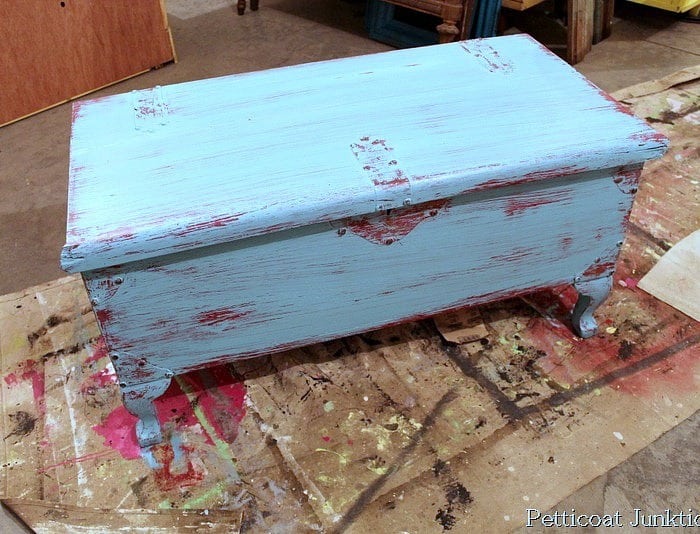 This is another layered paint project using Vaseline. I used red as the base color and turquoise for the top coat this time. No stencil this time.
11. Nice Neutral Color Chest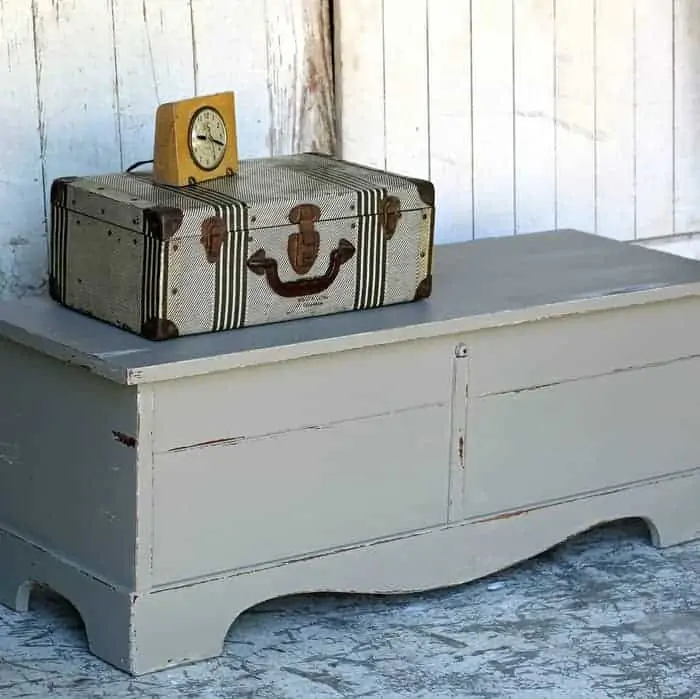 The neutral color I chose for this cedar chest would fit in any color scheme. It's kind of taupe and kind of gray. I forgot the name of this color!
12. White And Distressed The Fun Way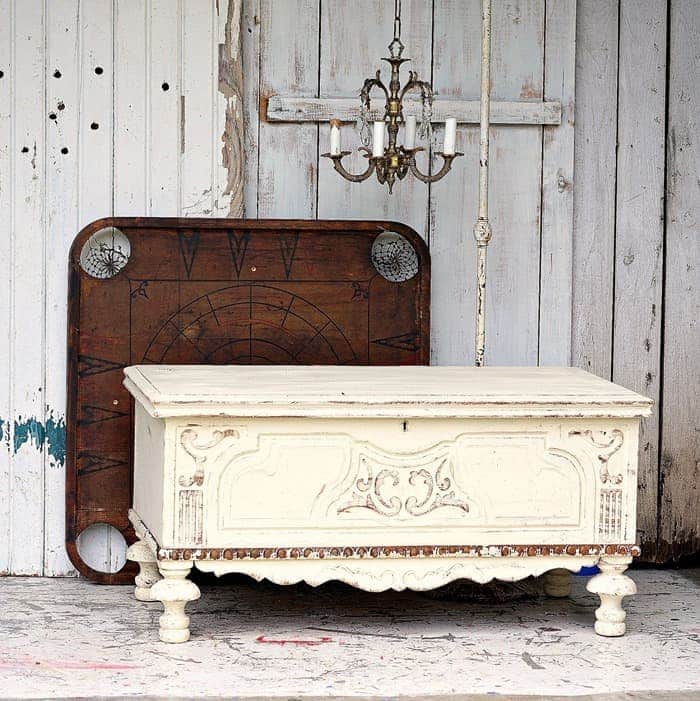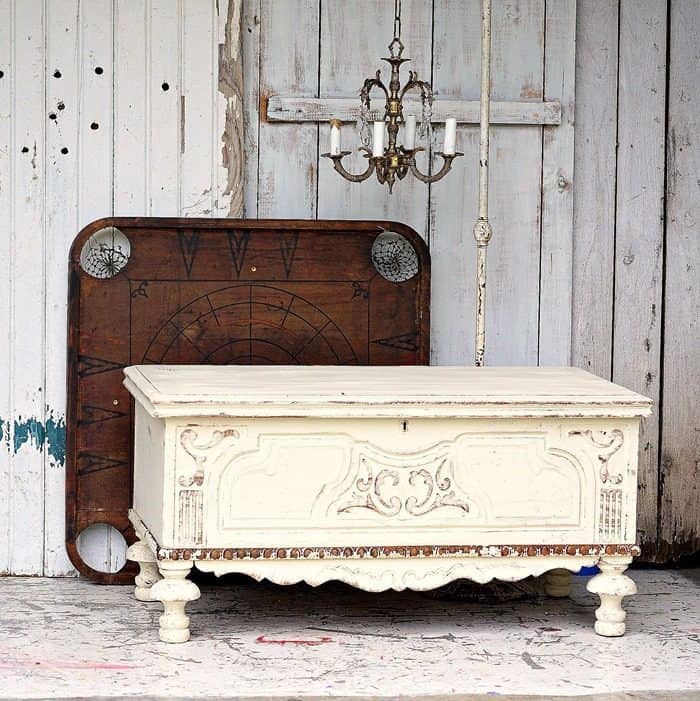 What a fun project. I did a lot of work on this antique cedar chest. It had really pretty wood trim and I didn't want to paint it. I painted the rest of the chest white and used a kitchen sponge and baby bottle brush to age the paint. Really.
13. Padded Cedar Chest Gets New Fabric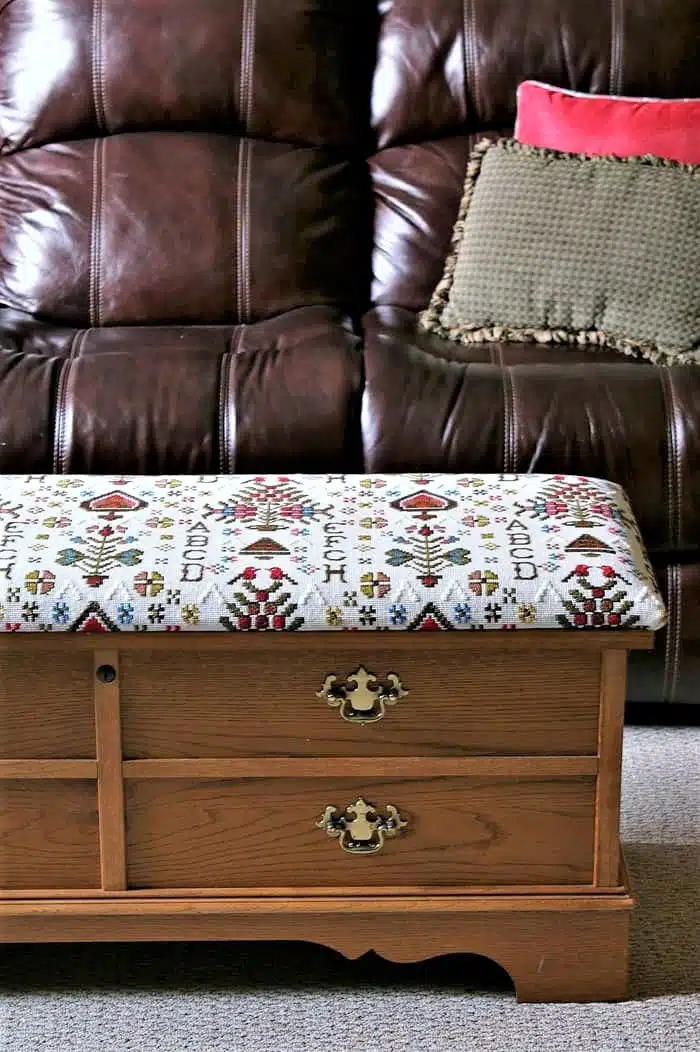 No paint here. This is my cedar chest the hubby and kids bought for me many years ago. The top is padded and I changed out the fabric (for the second time). Did you know you can remove the cedar chest tops and change that fabric? You can. I will show you how in this post.
14. Turquoise Cedar Chest with Metallic Gold Highlights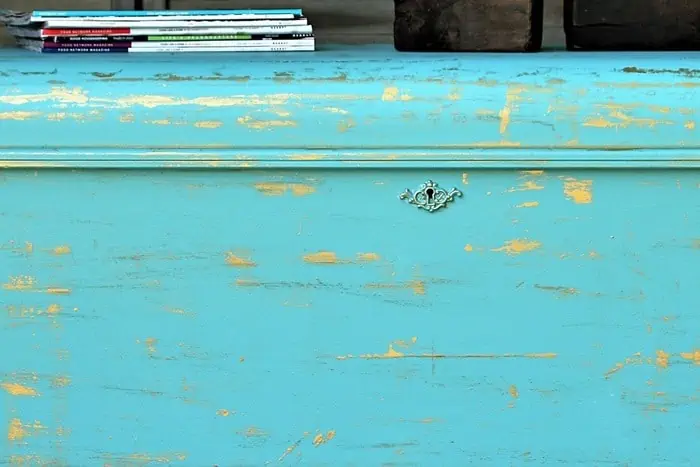 I had to think about the metallic highlights on the turquoise cedar chest for a while. I wasn't sure how they would look, so I added the highlights later. I couldn't stop!
15. Whitewashed Cedar Chest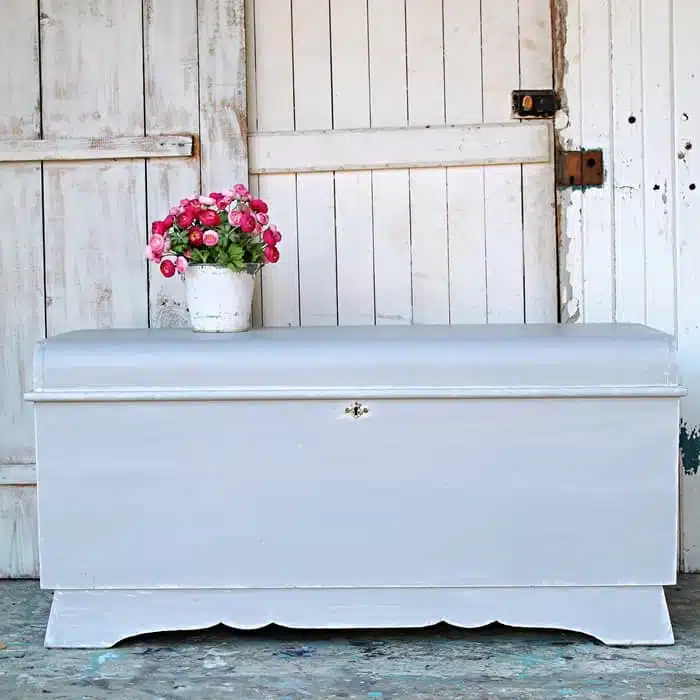 You guys know how I love to whitewash paint, and the cedar chest would have been drab with just a coat of paint.
16. White Pedestal Cedar Chest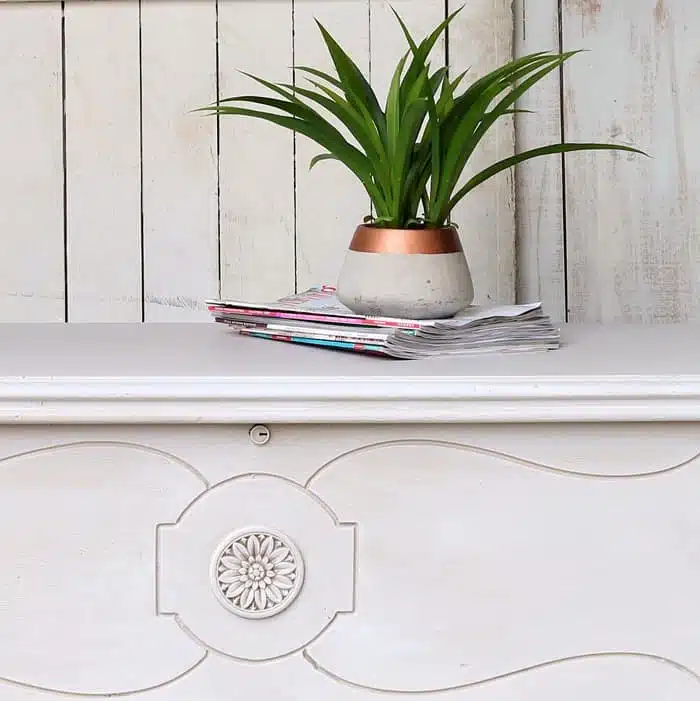 For this cedar chest, I also made a whitewash. The color I painted the chest was really light and the whitewash looks great over the color.
17. Heavily Distressed White Cedar Chest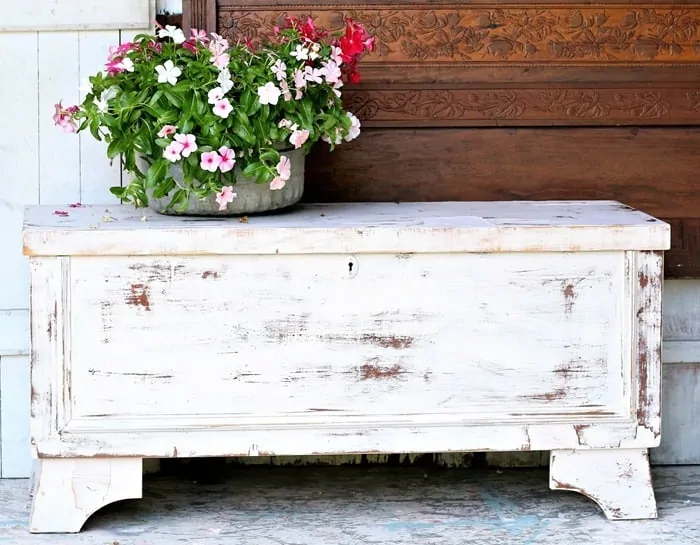 This cedar chest had so much missing veneer that it just called for distressing!
18. Stenciled Cedar Chest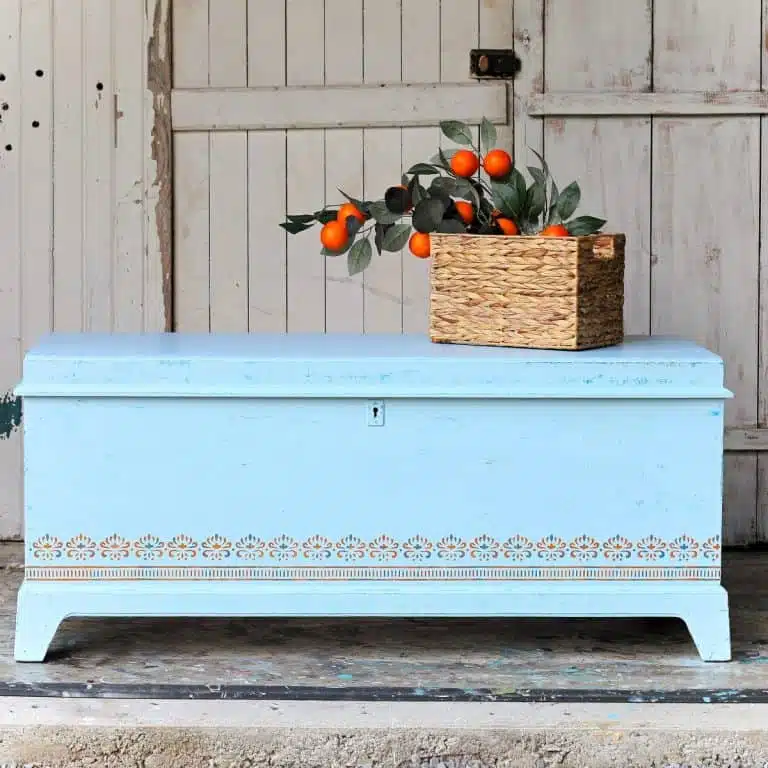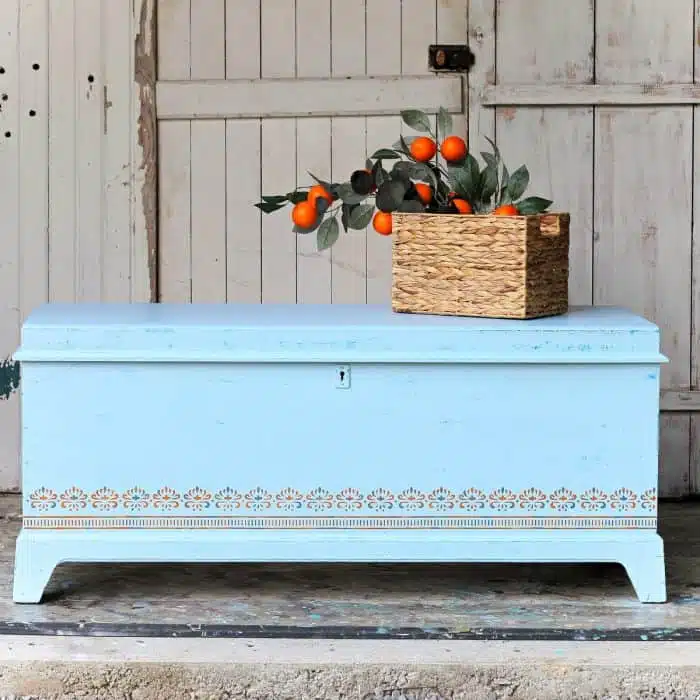 For the stenciled cedar chest, I used my favorite color combo, turquoise and orange.
19. Green Cedar Chest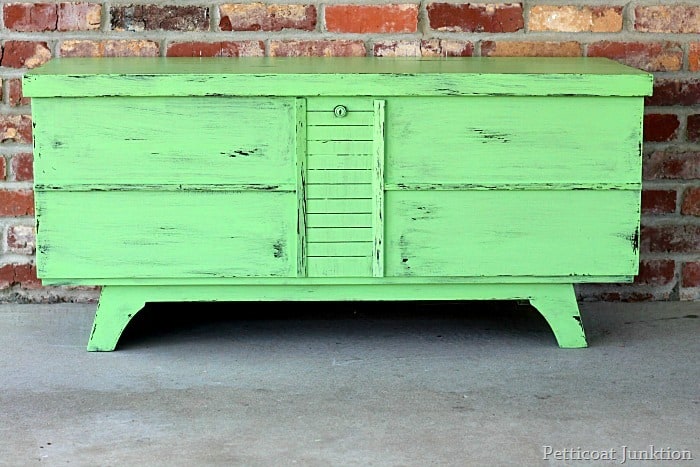 The first chest is a layered paint project. I layered green paint over black and then distressed the green paint. Green is one of my favorite colors, and back a few years ago, it was just about the only paint color I used.
Cedar Chest Makeovers To Try
Do you have a favorite? Ready to paint a cedar chest?
Posts You Might Like: Coolest Things People Found At The Thrift Store
Join the league of thrift store lovers who have found the coolest things in the most unforgettable of thrift marketplaces. Rare paintings, vintage clothing, and Renaissance-era furniture have been found in thrift racks, and here are a few thrift store finds by real people that will make your jaw drop...
10 Coolest Things People Found in Thrift Stores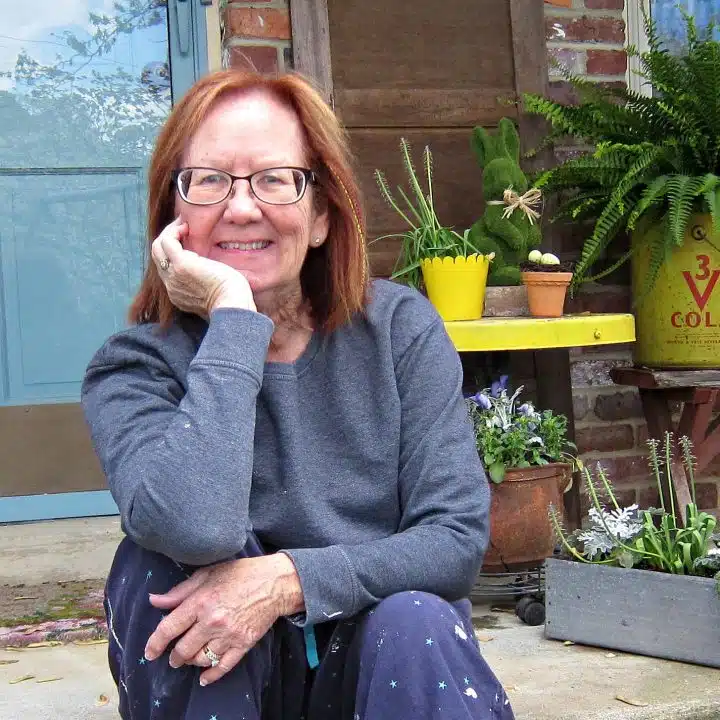 Author: Kathy Owen
Kathy Owen is the founder of the home decor blog Petticoat Junktion where she shares tutorials on painting furniture and upcycling thrifty finds into unique home décor. Her DIY projects have been featured on the Home Depot Blog, Plaid Crafts, Behr Designer Series, and in numerous magazines. Kathy's newest website is HappyHomeDIY.com