Miss Mustard Seed's Milk Paint Project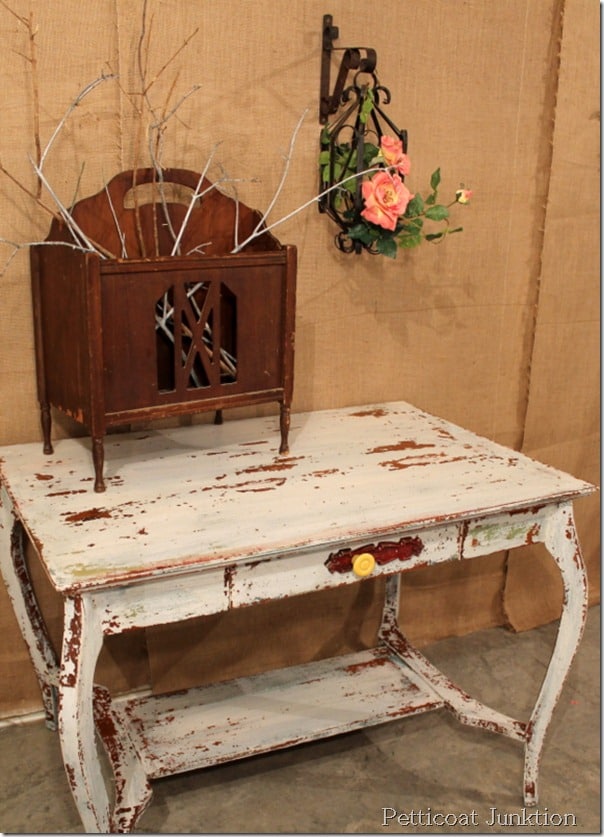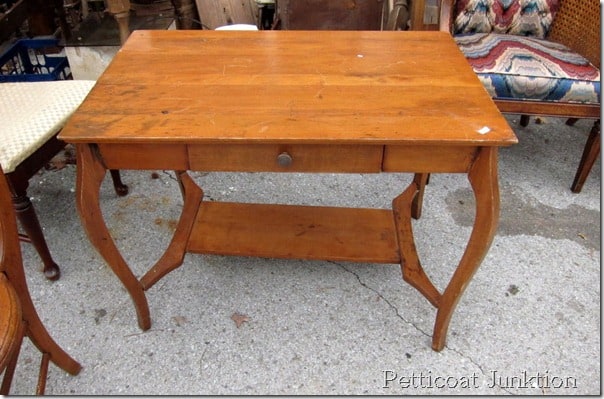 table from My Favorite Junk Shop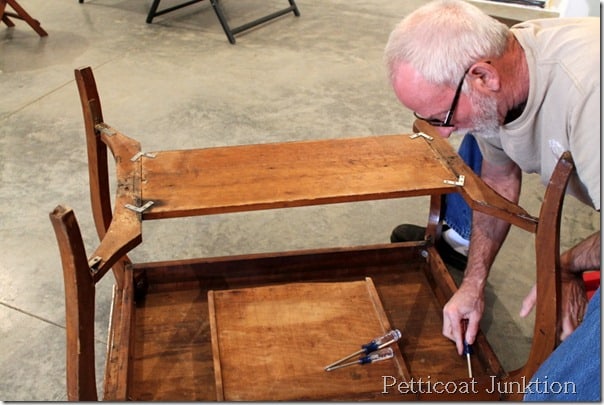 It was really rickety and put together with metal pieces and probably a little spit and glue. The Junktion Technical Specialist made it steady as a rock.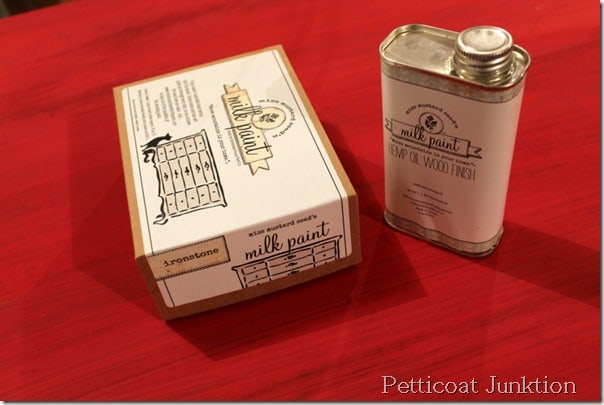 I wanted to do something a little quirky for this project. It was a cheap table and just right for "technical experimentation".
I first put on a coat of Miss Mustard Seed's Milk Paint in Tricycle Red. This pic shows the table with one coat of Tricycle.
I read on facebook where you could put MMS Hemp Oil between the layers and it would act like Vaseline and the top layer of paint would chip off where the hemp oil was used.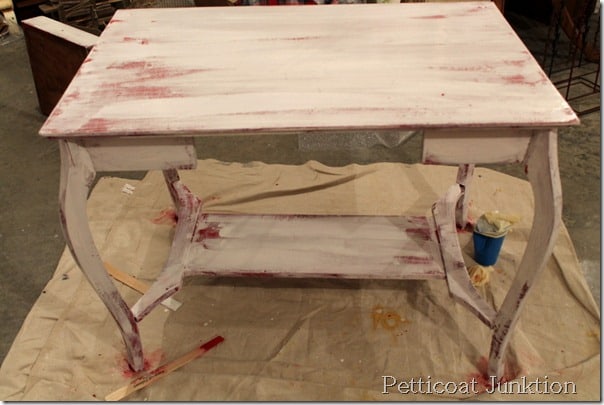 I wasn't too sure about this process so I used a very very tiny bit of hemp oil. Then I put on a coat of MMS Milk Paint in Ironstone.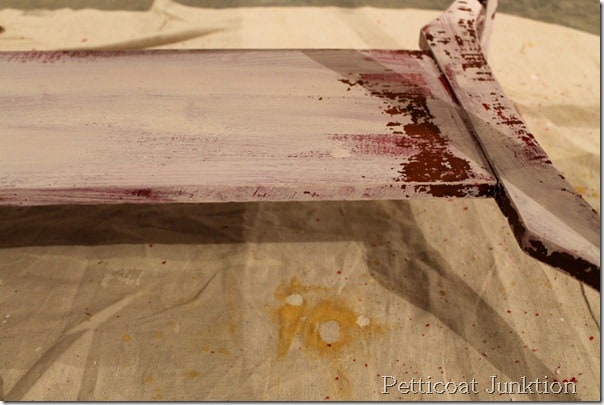 After the white paint dried I rubbed off the chippy areas with a rag.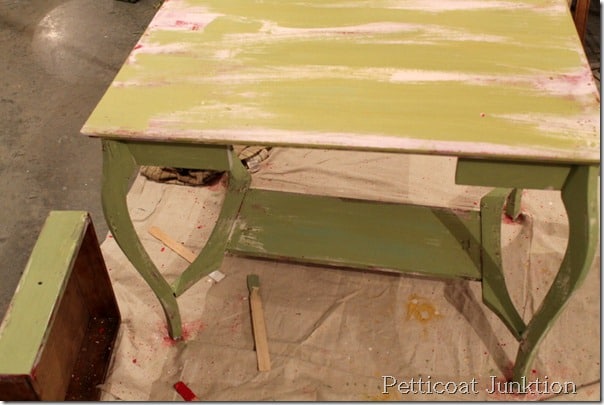 more MMS Hemp Oil and MMS Milk Paint in Lucketts Green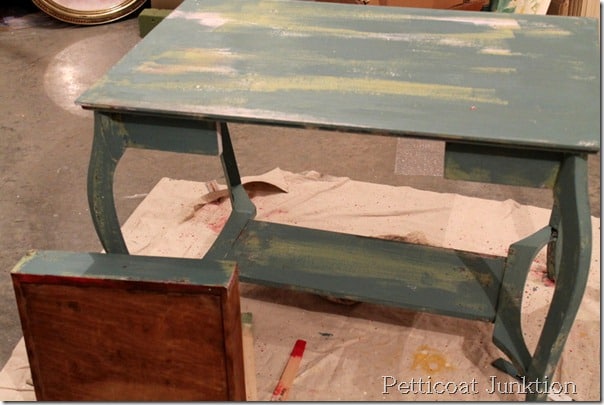 more MMS Hemp Oil and MMS Milk Paint in Kitchen Scale
final coat of Ironstone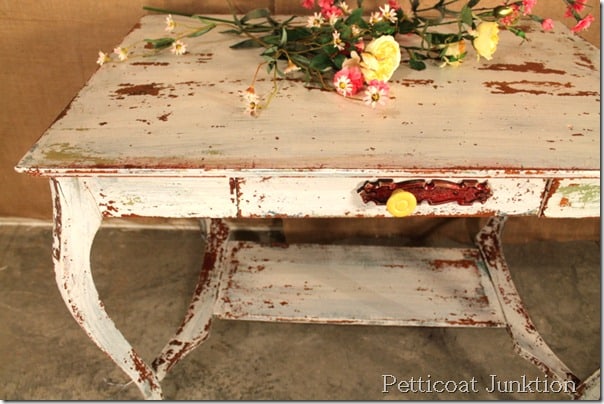 I took my paint scraper to the table and chipped off the loose pieces of paint.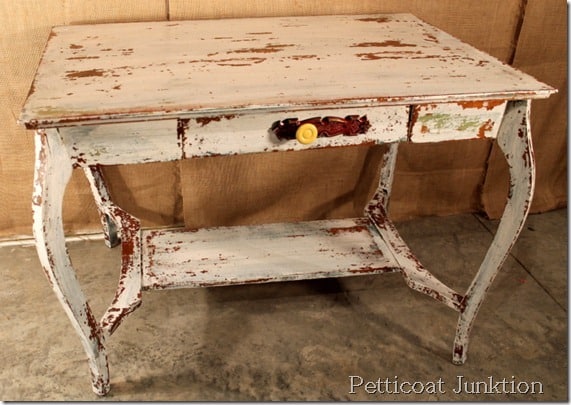 two coats of poly-acrylic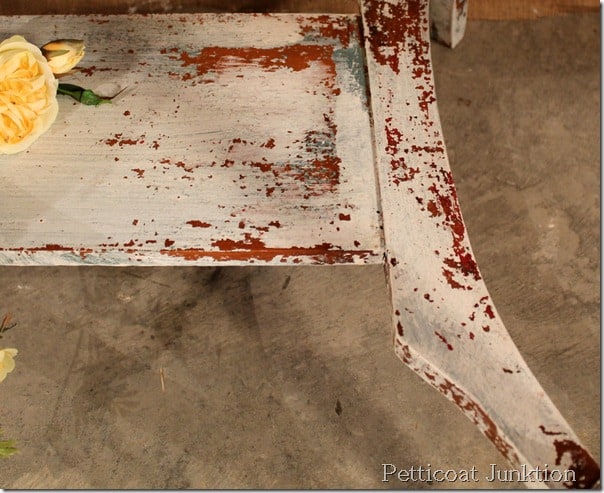 Kitchen Scale Blue peeking through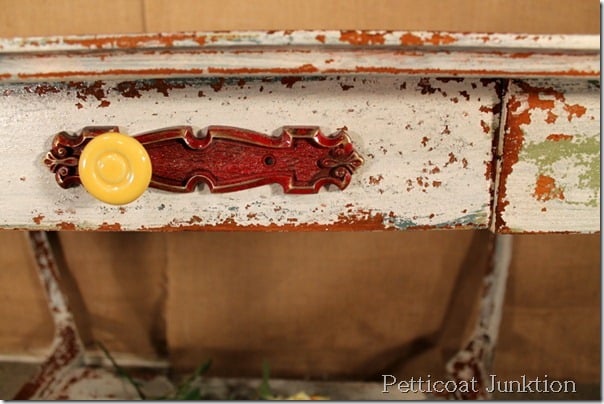 quirky knob to go with the quirky table…..
hardware back plate painted red and a new yellow knob from Hobby Lobby…
placed off-center
Sign up to receive my posts in a reader here, or email sign-up on my sidebar, and a Facebook like is always cause for a happy dance.
Other favorite Milk Paint projects, Tricycle Red Cabinet, Shutter Gray Hutch, Mustard Seed Yellow Cabinet
quirky table party places…..
Thanks for stopping by,
Kathy