How To Stencil Hello Sign
Making wall decor doesn't take long at all. You can paint and stencil a hello sign in just a couple of hours. Really.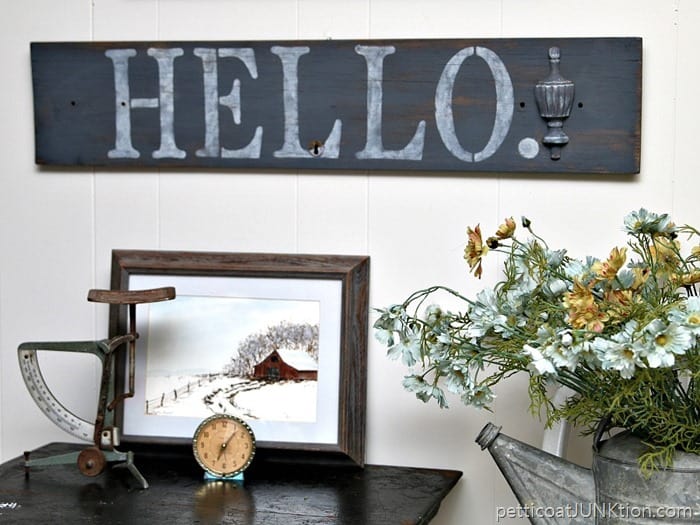 Hello DIY Sign
Hello, it's me. That phrase will sound familiar if you're a fan of pop music. The song "Hello" by Adele inspired my latest DIY. I knew when the JTS started singing "Hello" that the song was destined for greatness. We're talking about a guy who isn't into fads, fashion, social media, or pop music. I burst out laughing the first time he started singing Hello. He had the tone and inflection down perfectly. He's so darn cute when he does stuff like that. I asked if he knew who the singer was and he said "yes, Adele". It's a thing now. He sings "Hello" several times a day.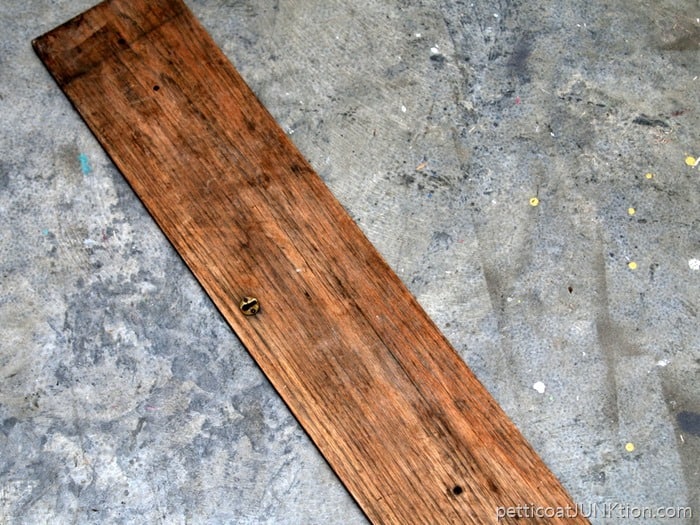 Let's get on to the important things like the sign details. I started with a reclaimed drawer front…..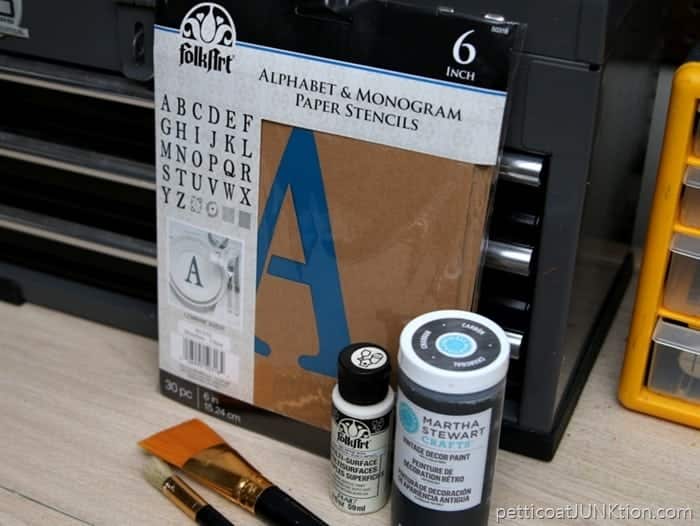 alphabet stencils, brushes, and paint.
I painted the board using Martha Stewart Vintage Decor Paint in Charcoal.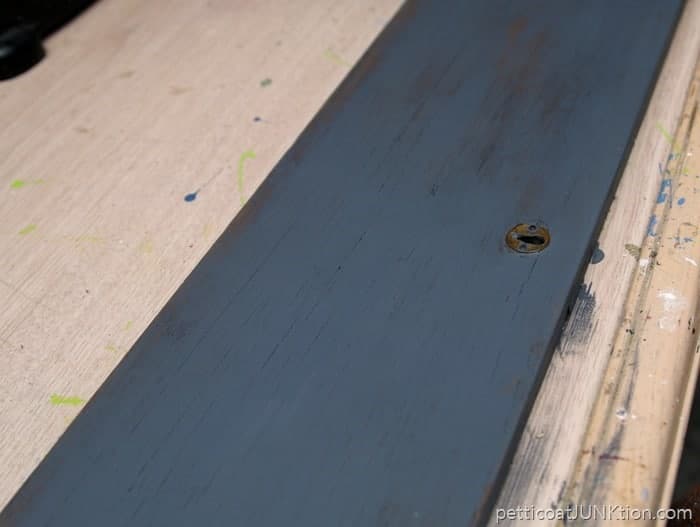 I applied one coat of paint and distressed the paint lightly.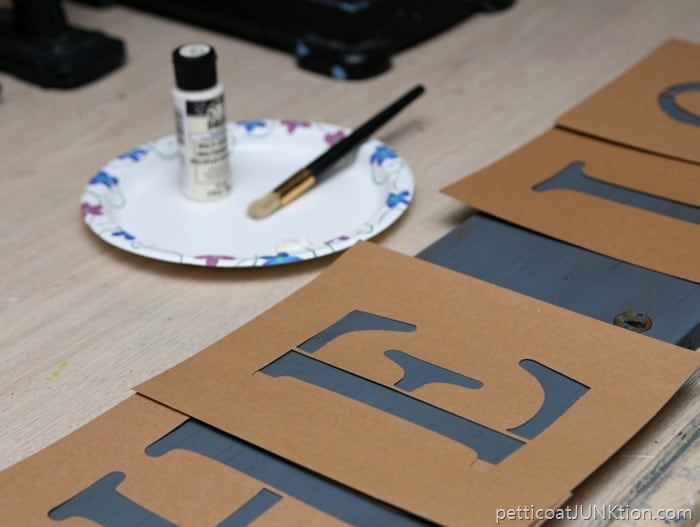 Next I laid out the stencils getting an idea of correct spacing and placement. I of course had to use the L twice so this process is one of winging it. I didn't tape any of the stencils down or use stencil spray. The paper letters really need to be overlapped for correct spacing between the letters.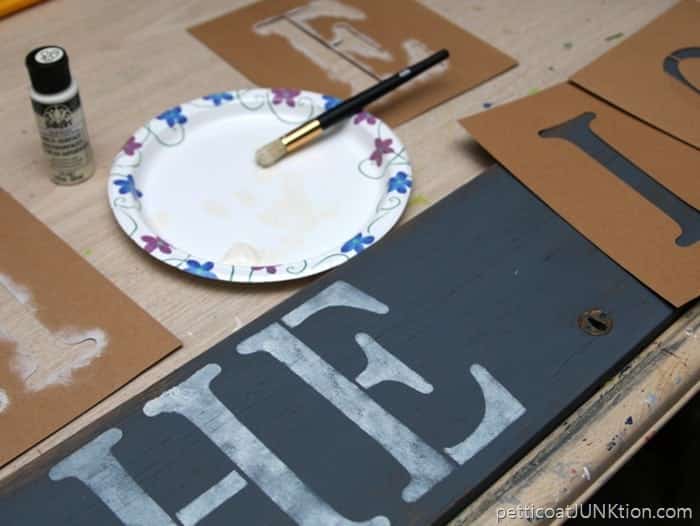 I eye-balled the alignment and worked from the H down to the O, waiting for each letter to dry before moving on to the next one. The paint dried really quickly because of the light coat. I used vintage white paint for the stenciling.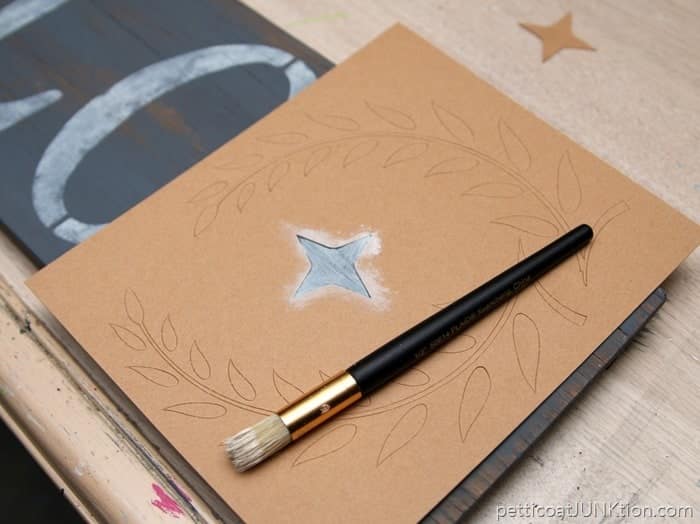 I didn't get the spacing exactly right….remember I said I was winging this. I needed a little something extra at the end and used this "star" design. I didn't like it.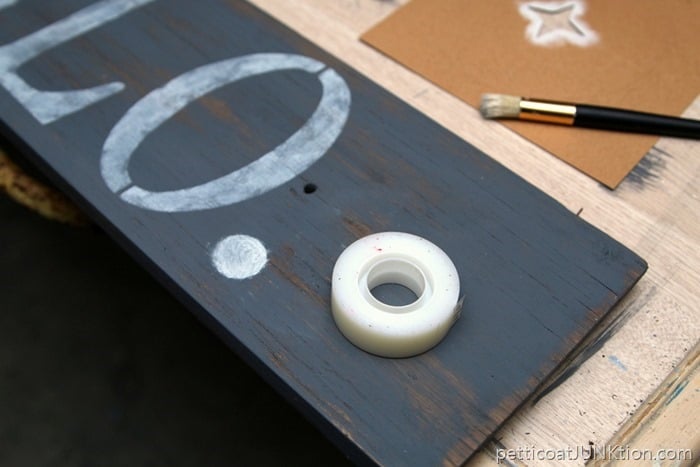 I immediately wiped off the star and went in search of a "period". I found the roll of tape and used the center circle to stencil my "period". Winging it, remember.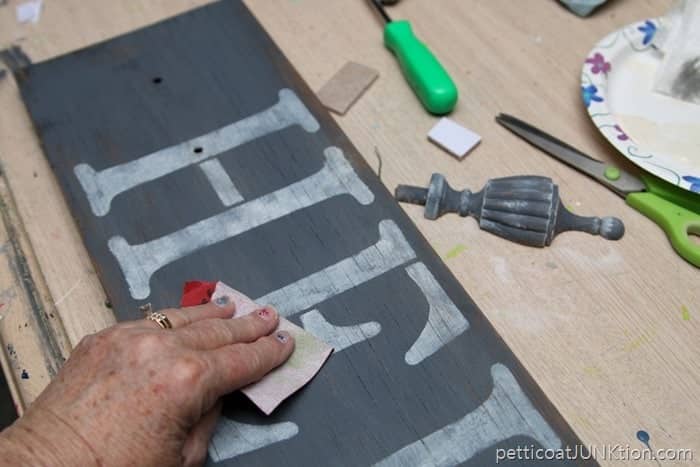 I distressed the letters by hand using 100 grit sandpaper.
I still needed something at the end. I had the cute little wood detail piece in my stash so I painted it up and glued it to the sign just after the period.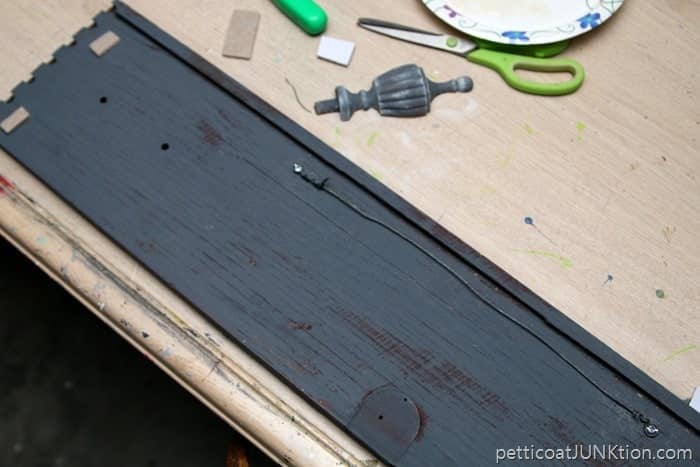 The hanger consists of picture hanging wire strung between two screws. Wall protectors are on each corner of the backside of the sign.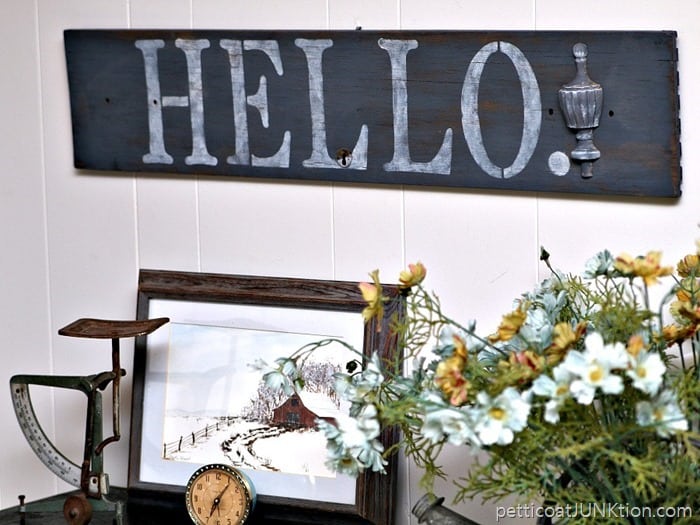 Hello DIY Sign
And that's it. Hello……what do you think?
I bet you would love my Magnet Board With Vintage Earring Magnets (click here).
Tomorrow is Themed Furniture Makeover Day. Wait until you see my project. It's a doozy.
'Til tomorrow. Have a great day. Kathy
Supplies used in this project:
Martha Stewart Vintage Décor Paint, Charcoal
FolkArt Alphabet and Monogram Paper Stencil, 6 inch Serif Font