disclosure: affiliate links may be used in this post.
Day 3
My white furniture project today is extra special…..because I used MMSMP.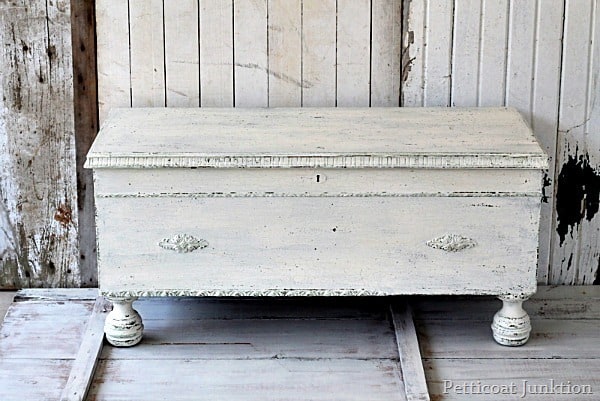 MMSMP Cedar Chest in Linen and Boxwood
It's been a while since I've used the milk paint and I forgot how much I love it.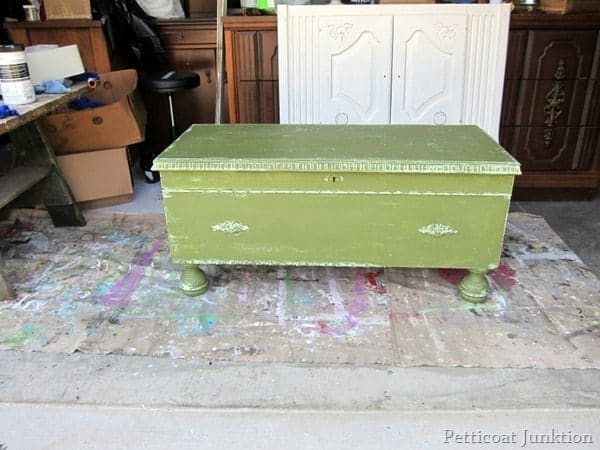 The cedar chest has been serving as our coffee table/toy box in the den.
I painted the chest Boxwood a little over a year ago.
Now I'm feeling the urge to lighten up the den.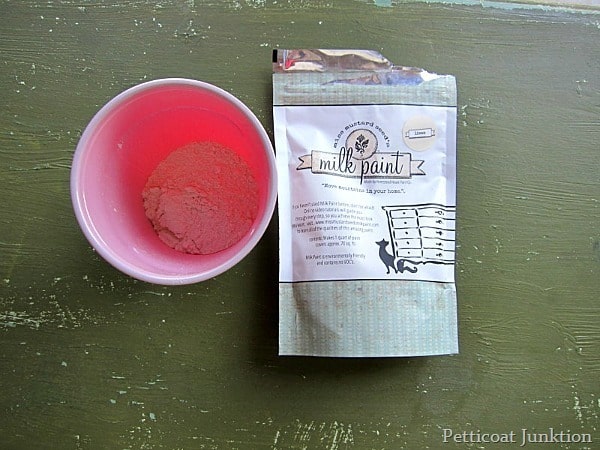 So Linen it is!
I don't measure anything.
I just poured the milk paint powder in the cup until it looked like enough to paint my project.
It was probably about 2/3 cup of powder.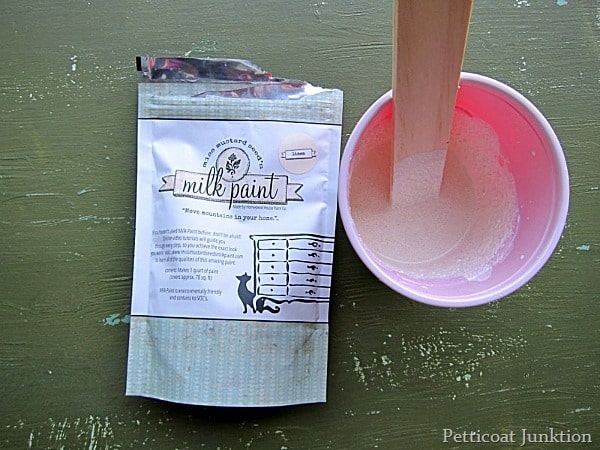 Then I added a little water.
Not too much at first because it doesn't take much.
I can always add more water if I need to.
The paint needs to be stirred for a few minutes to remove all the lumps.
I probably had 3/4 to 1 cup of paint.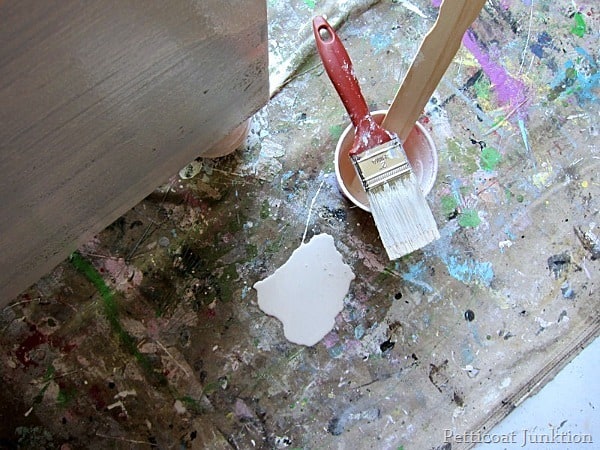 I was almost finished painting the chest when I tipped over the paint.
That's one bad thing about the light weight plastic cups.
They tip over easily.
Being a thrifty person I lapped up the paint with my paint brush and painted the top of the chest.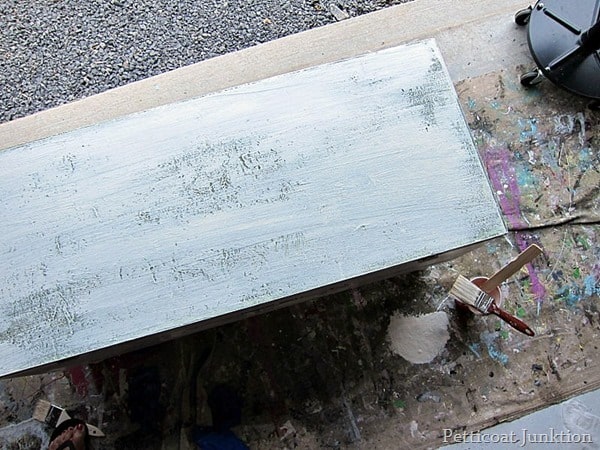 What was spilled on the tarp covered this much!
I mixed up just the right amount of paint.
There were a few dregs left in the bottom of the cup.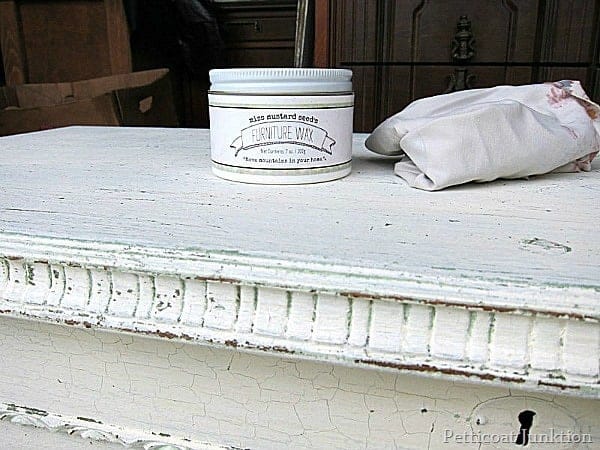 I applied two coats of paint literally back to back.
I would paint a side of the chest then immediately go back to the side I just painted and apply a second coat.
I don't know if that's what gave the finish a crackle look but I like it.
I used a paint scraper to remove the chipping paint and I also ran the scrapper along the edges and detailed areas to pull off more paint.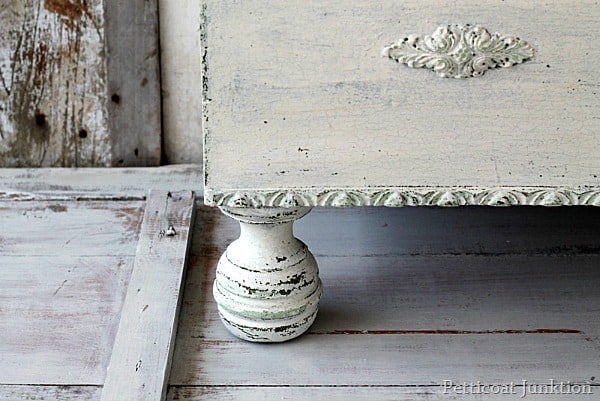 You can see little bits of boxwood green peeking through…and also some of the original wood finish.
In honor of Summer (it's almost here), I gathered up my sea shells for this display.
They bring back fond memories of the years we lived in Florida and of our visit last year to our daughter and her family on Kodiak Island.
As I mentioned this piece is doing double duty in our den.
I hope granddaughter Sofi likes the new look of her toy box.
She's kind of particular.
She did love her daisy table…so I'm thinking we'll be okay.
If you missed the first two days of white furniture here are the links….
Are you lovin' the white paint or are you ready for some bright colors?
Our  Elements of Summer Tour starts today….
thirty Home Décor and DIY Bloggers for 5 days of inspiration…woohoo!
Links to  today's tours are below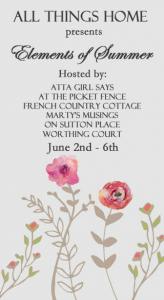 Monday



Tuesday



Wednesday



Thursday



Friday



Thanks for stopping by and have a great week,
Petticoat Junktion Pinterest Boards
Kathy
linking to these parties….
Thrifty Décor Chick…..Funky Junk Interiors….Tip Junkie
Tatertots&Jello …Miss Mustard Seed…Savvy Southern Style
…..Serenity Now