I hope everyone had a nice holiday weekend.
I did.
That means I had fun but didn't accomplish much!
I went to the Nashville Flea Market Friday, re-did my booth on Saturday, painted furniture on Sunday, and went to an all day auction on Monday.
I bought some nice things at the Nashville Flea Market but at the all day auction, I only spent $10.00.
That's ok.
It was fun and I visited with some friends while the auction was going on around us.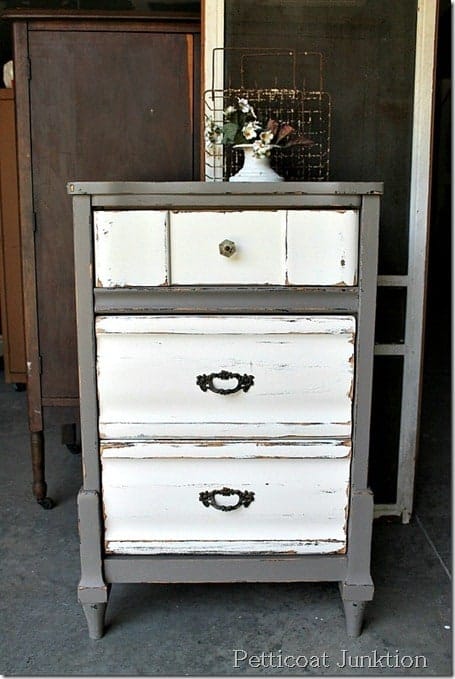 Furniture Revival. Nightstand Makeover.
I'm in the process of redoing our master bedroom.
The first step in the project is painting the furniture…again.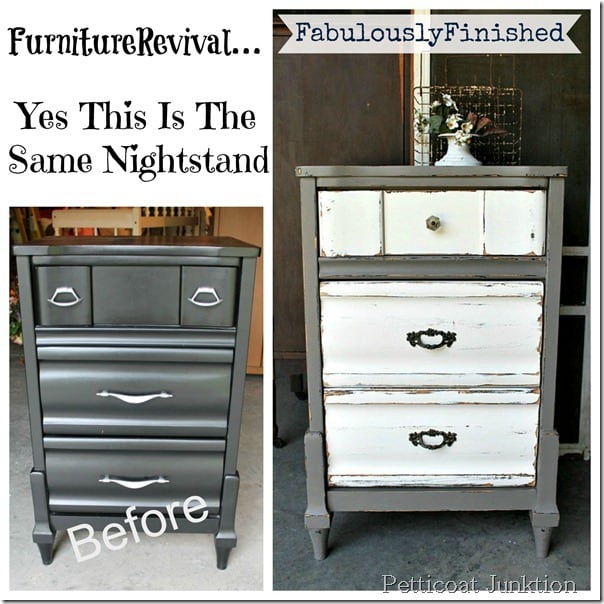 I painted the furniture black about 4 years ago.
You can see the before picture above and the after on the right with the new fabulous finish
I like black furniture but I'm tired of looking at mine.
I really wanted a two-tone paint finish this time with the casing being darker than the drawers.
I first painted the casing a pale aqua blue and decided I didn't like that so I mixed a pale brown using Reclaim Off-White and Reclaim Mocha.
I painted that on and it was too light so I put in more Mocha to darken it….painted that on and it was the wrong color too.
Next I added more mocha….then some Reclaim Licorice (black) because the color was too tan.
I painted that on and it was just right.
So this night stand now has 6 coats of paint on it.
That's the way it goes sometimes.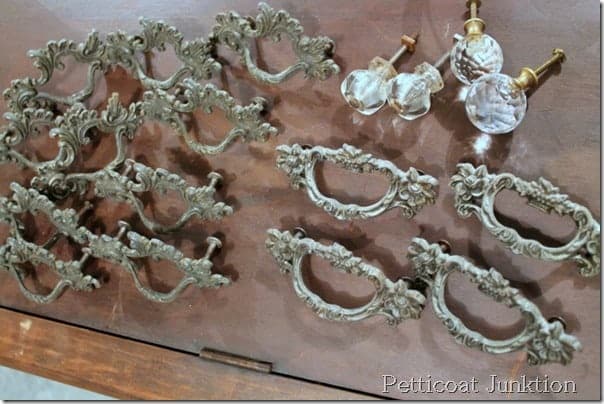 I went through my stash of hardware and selected these pieces.
The four on the right are for the nightstands. The ones on the left will be for the chest of drawers that isn't painted yet.
(Neither is the other nightstand)
I chose the antique glass pulls for the top drawers.
I had to fill in the original hardware screw holes with wood putty and drill new holes for the replacement hardware.
I absolutely hated the original hardware on this piece.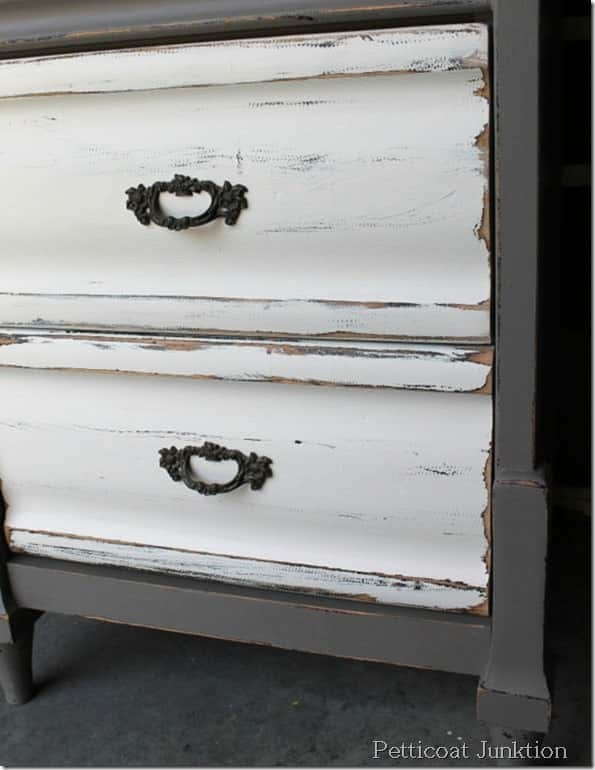 I used Off-White Reclaim on the drawers.
And of course I distressed the whole thing. That's just me 😉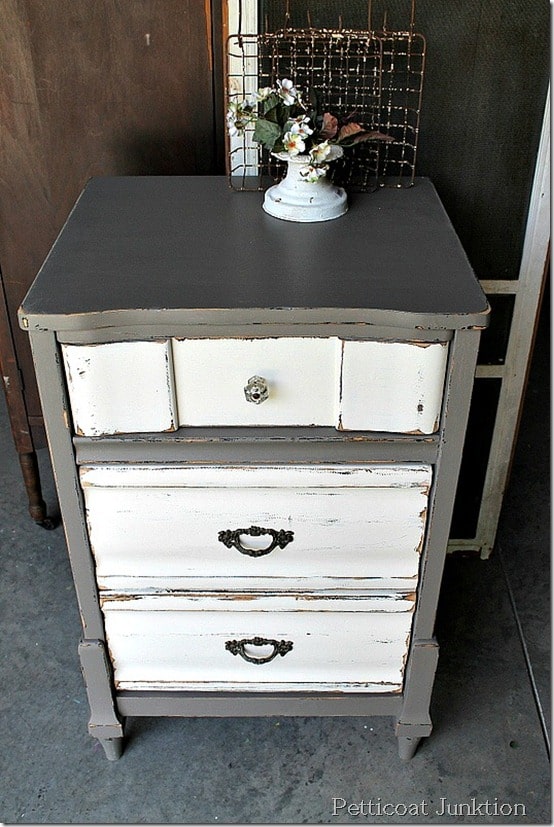 So what do you think?
Do you like the new lighter paint finish?
What did you do over the long weekend?
update to post on 6/3/2013 You can see the matching chest of drawers makeover here.
Please leave a comment below and let me know what you think!
Keep up with me by reader below or sign up for email updates on the sidebar.
Thanks for stopping by and have a great week,
   Kathy
sharing with……
Miss Mustard Seed……..Thrifty Décor Chick…..French County Cottage
Funky Junk Interiors…….Jennifer Rizzo………Savvy Southern Style
Diy Showoff…….Shabby Creek Cottage