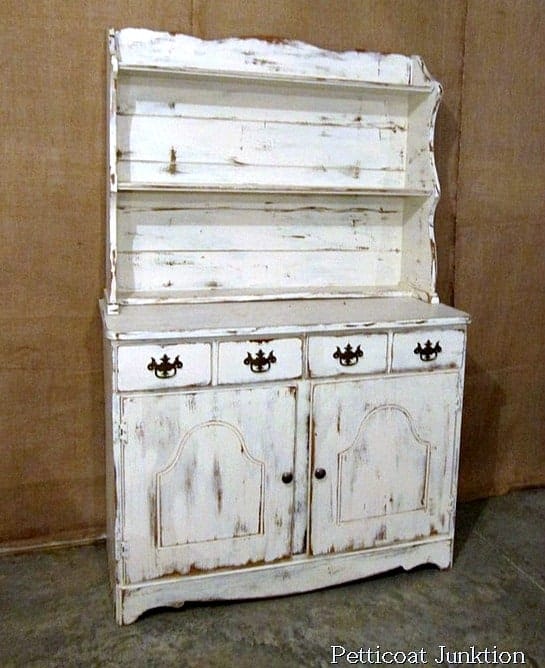 White  Hutch
Distressed Paint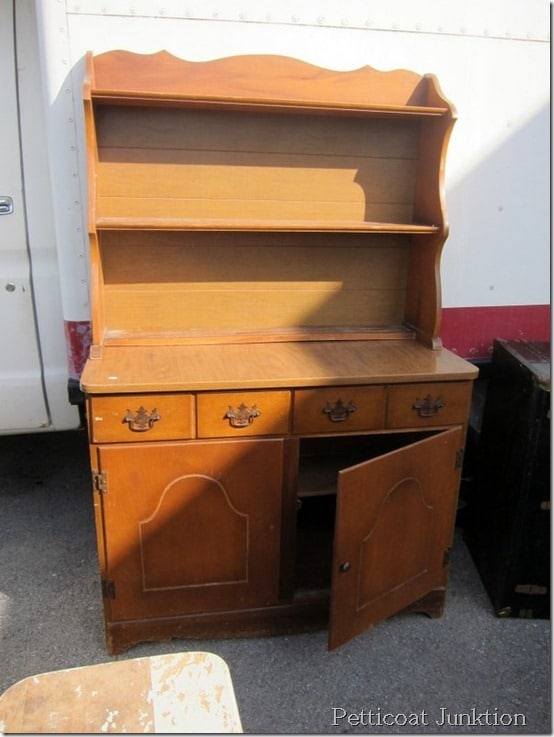 Another great find from the Nashville Flea Market. I try to make it to the flea market every month. I find some really good deals.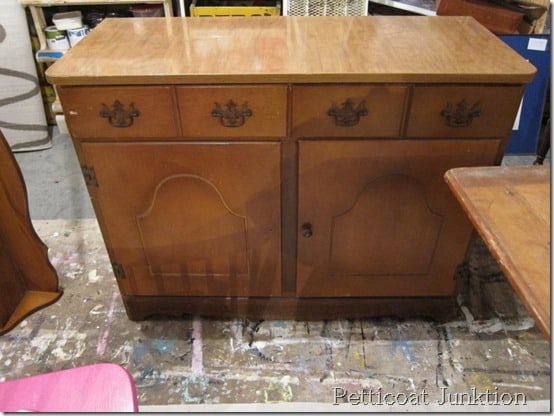 In my workshop getting ready to paint. The top of this piece is laminate.
I couldn't decide on the finish for this piece. I debated and debated…..do it two-tone with white and brown….paint it white and use toner in strategic areas…..go for blue. In the end I decided to simply paint it white and distress heavily. I used Reclaim in Off-White. I choose Reclaim because it bonds to anything, including laminate! If you look closely you notice that the top surface of the cabinet isn't very distressed. That's because it's hard to get the paint off even with an electric sander and 60 grit sandpaper.
Petticoat Junktion is a participant in the Amazon Services LLC Associates Program. As an Amazon Associate I earn from qualifying purchases.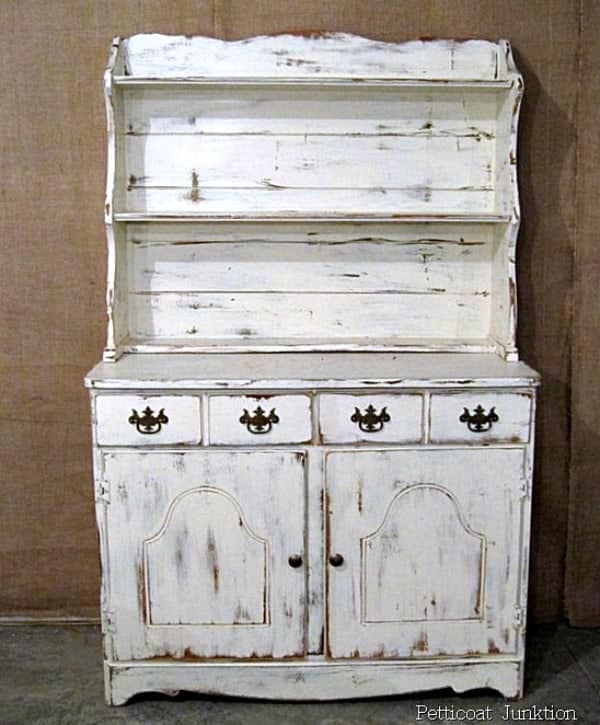 I kept the original hardware for the drawers and found some wood pulls for the doors. I distressed the cut-in areas by running the corner of the sander pad around the door inset. It's really not hard to do once you get the hang of it.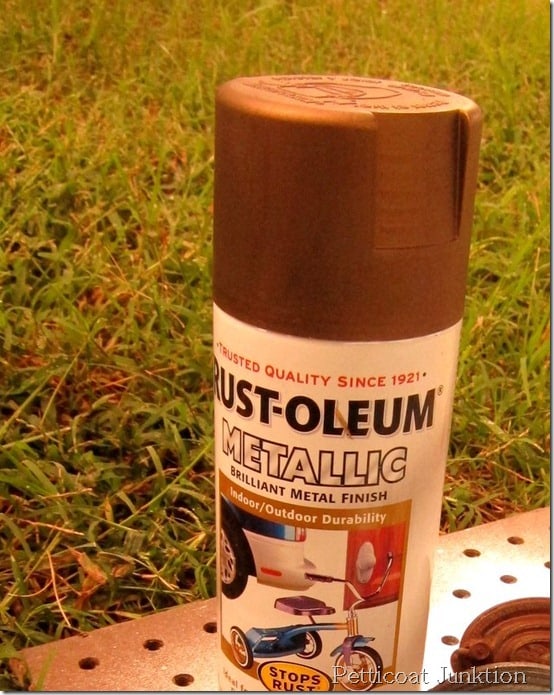 Rust-Oleum Metallic Spray Paint works wonders on hardware. I used the metallic antique bronze and just barely got everything covered before the can was empty. I hope Rust-Oleum still makes this color because I've had this can around for awhile.. My Hepplewhite piece and our Front Door Hardware has this finish, along with numerous other projects around the house. This can of paint covered a lot of area!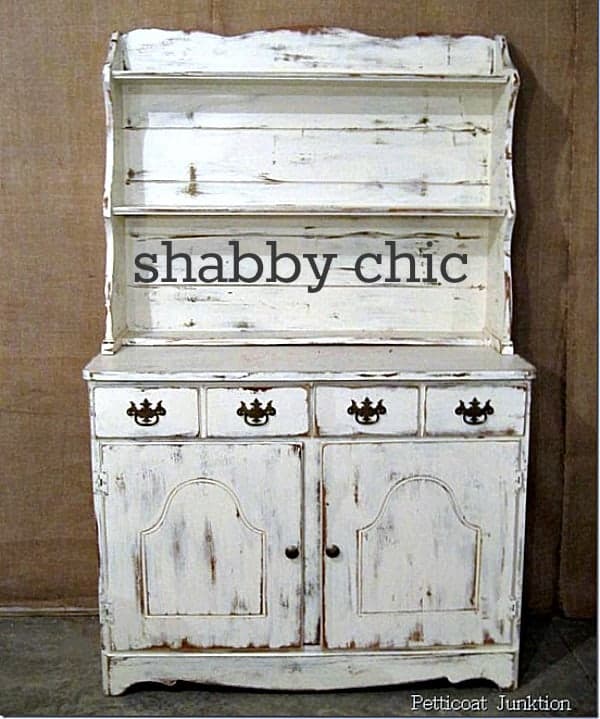 Thanks for stopping by, see you tomorrow!