I think I have winter depression or the winter blues.
Lately the days have been so dark and gloomy, I don't want to do much of anything but sit around.
So…when I'm just sitting around….doing nothing…..I start looking at Pinterest and that cheers me up!
And I noticed something….there sure are a lot of people decorating with white!
Petticoat Junktion is a participant in the Amazon Services LLC Associates Program. As an Amazon Associate I earn from qualifying purchases.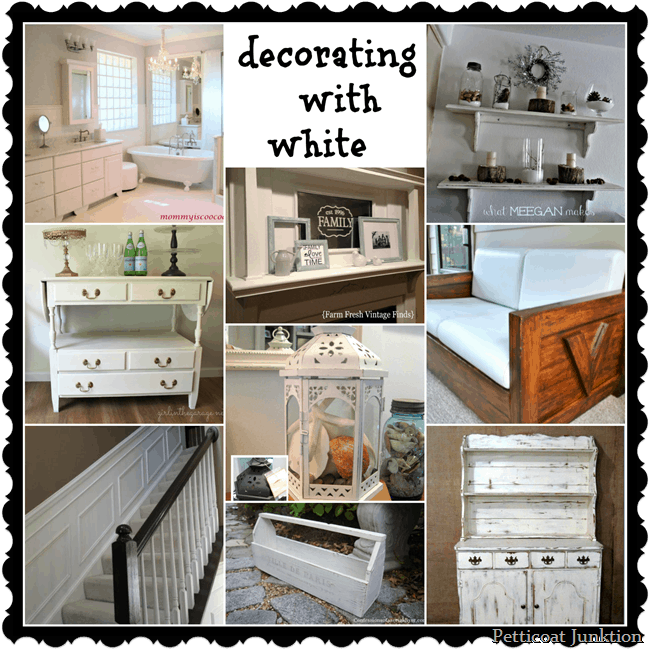 I gathered some of my favorite white décor images to share with you.
The first one is a complete bathroom overhaul, and I am green with envy.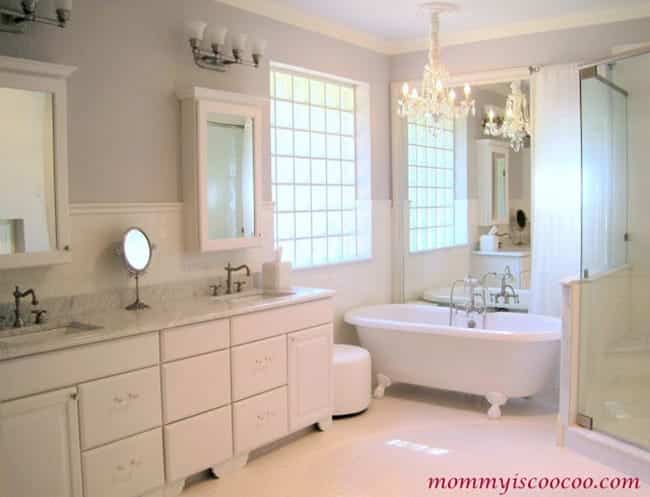 Master Bath Makeover from Mommy Is CooCoo
It's so big and that chandelier is just to-die-for.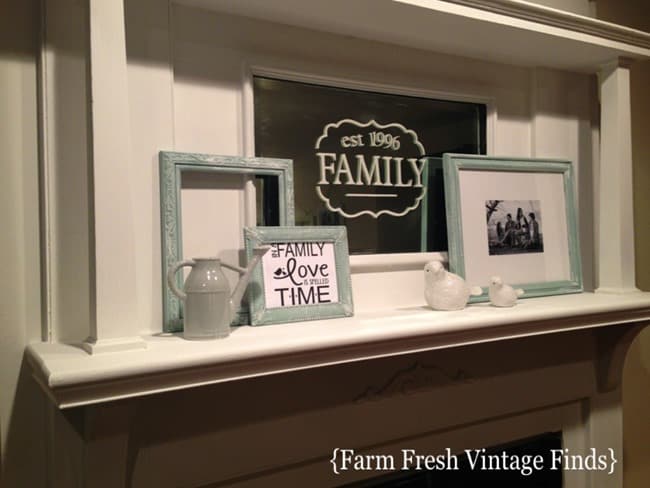 Mantel Transformation from Farm Fresh Vintage Finds
Beth painted her mantel white and the frames in duck egg blue.
I love the color contrast and also the stencil on the mirror.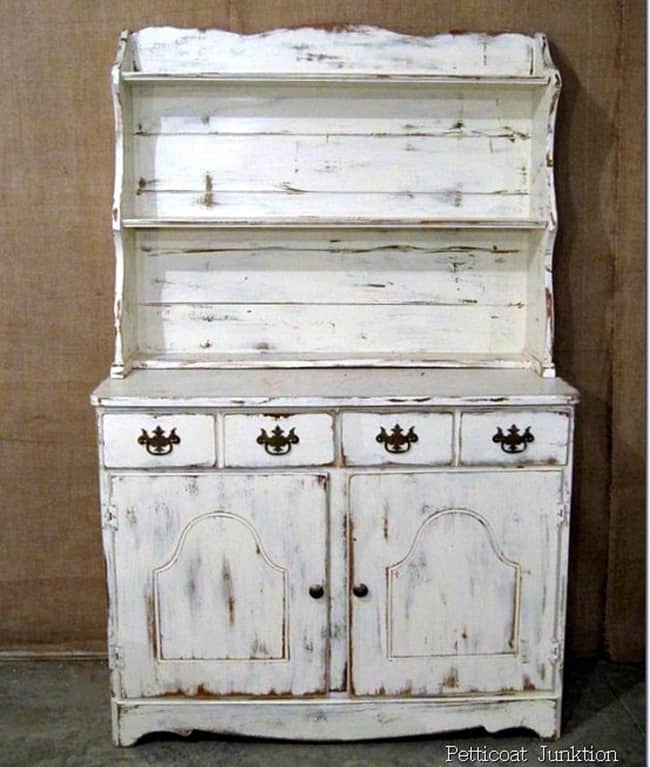 Painted and Distressed Hutch Petticoat Junktion
by…me!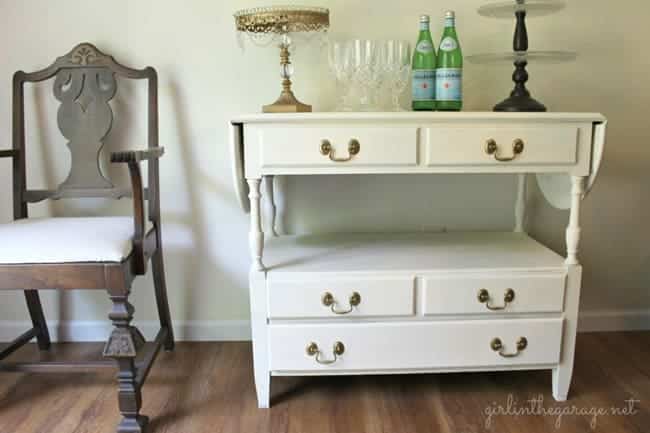 Mid-Century Buffet Classy Makeover by Girl In The Garage
Jen painted this Buffet and used Revere cleaner to spruce up the grungy hardware.
I like that chair too.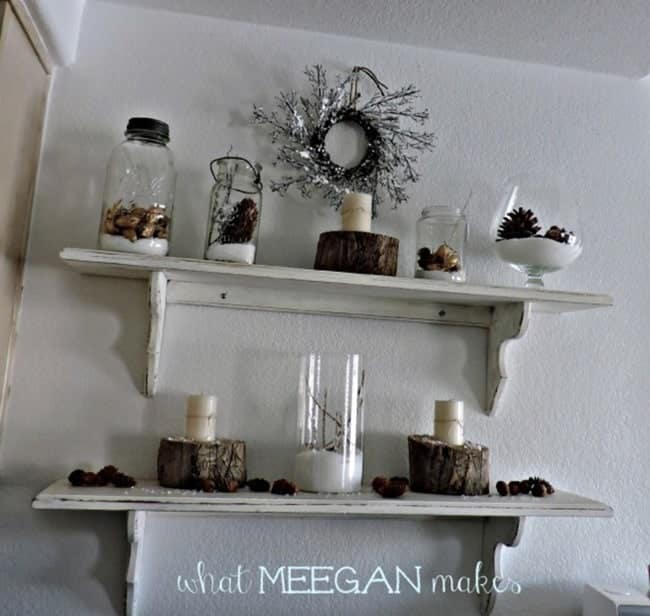 White Winter Shelves What Meegan Makes
Meegan gave her wall shelves a winter makeover using white and neutral colors.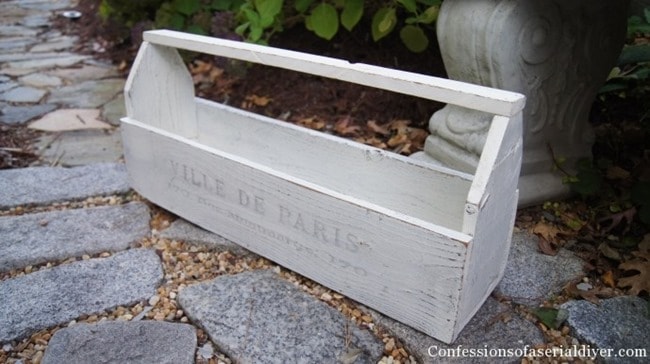 DIY Vintage Inspired Tool Box Confessions Of A Serial DIYer
Christy made this tool box from an old fence panel and then transferred a graphic onto the front for this cute makeover.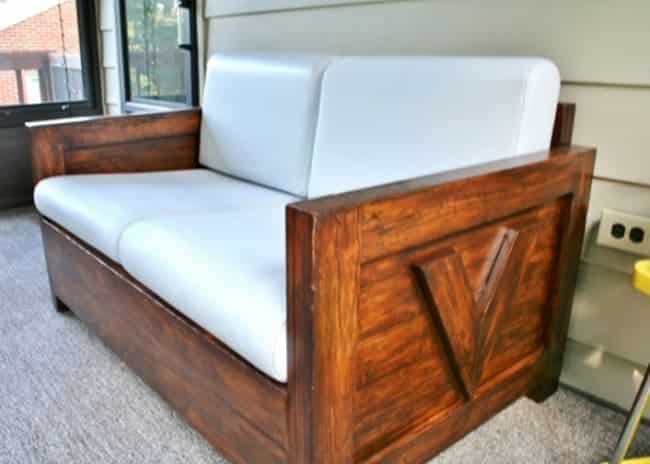 Spray Painting Vinyl Cushions Rhapsody In Rooms
Megan used fabric spray paint to make these cushions better than new.
I neeeed to try that paint.
Have any of you ever tried fabric paint?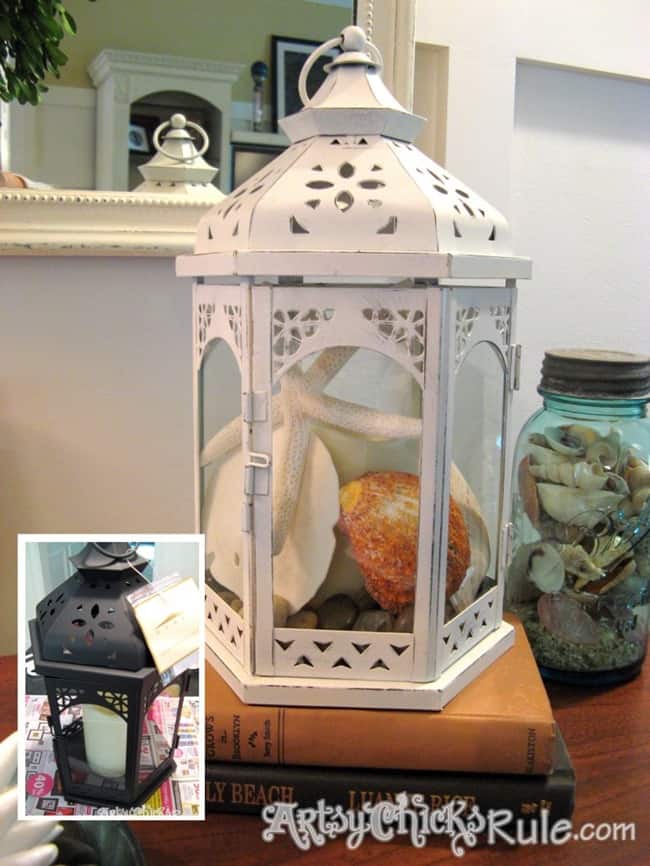 TJ Maxx Lantern Makeover Artsy Chicks Rule
Nancy lives on the east coast and she made this lantern her on!
The lantern went from being very dark… to light and airy and filled with seashells.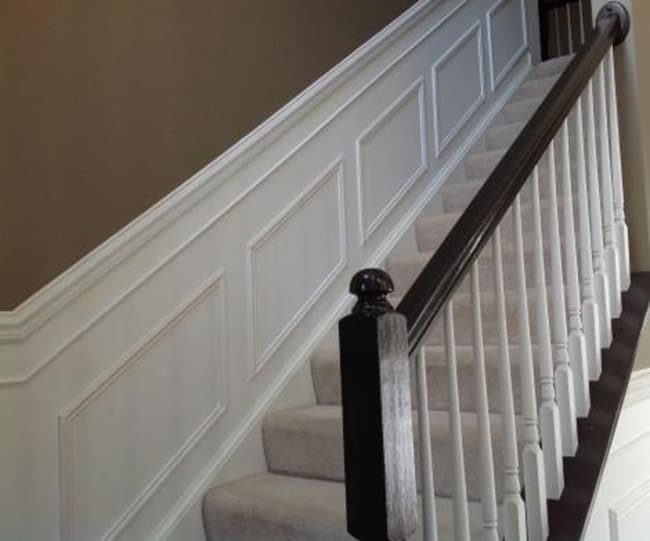 DIY Wainscoting Tutorial Snazzy Little Things
I simply love wainscoting. Jeanette has the complete tutorial on her website.
To view more photos and tutorials on the projects above…..just click the picture or the "pink link" below the photo!
Do ya'll like decorating with white…..or do you like bright colors?
Did one or more of these projects inspire you?
You can leave me a little note below.
I love hearing from you.
You only have to leave your name (first name is ok) and your email address, then your comment.
Your email address will not be shown on my blog.
Thanks for stopping by and have a great week,
Kathy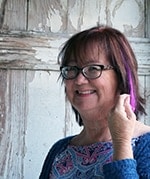 Kathy Owen is the creative guru, content creator, photographer, and worker bee behind the popular Home Décor DIY Blog Petticoat Junktion. She focuses on reinventing found treasures and decorating her home Get all the nitty gritty on Kathy here.