Rustic Beach Signs

 DIY Beach Sign Craft Project
Aren't these signs fun! Wait till you see where the wood came from.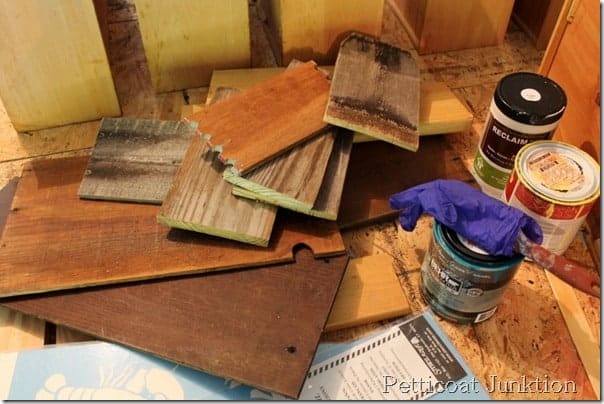 Some of this reclaimed wood came from Pensacola, Florida so that makes it perfect for beach signs, right? A few years ago when we lived in Florida I drove up and down neighborhood streets every morning collecting discarded wood fencing from curbside. See it was just after the hurricanes went through and everyone was putting up new fencing……so some of the old fencing got reclaimed….by me. The other pieces of wood came from the shopping trips to My Favorite Junk Shop.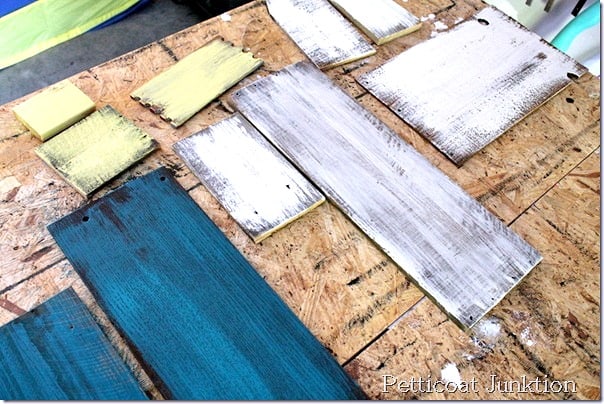 I selected three paint colors from the paint cabinet and it took maybe 5 minutes to brush paint on these.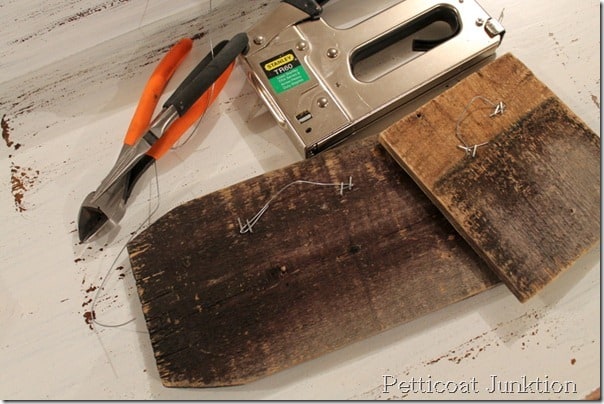 The fence wood is really light so I stapled wire to the back for hangers, quick and easy.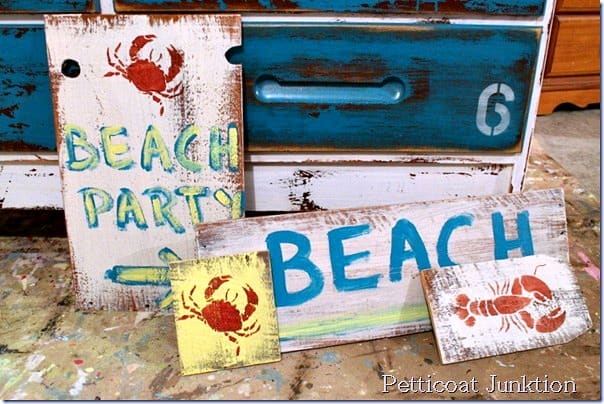 I used stencils for the crab and lobster and did the wording freehand. I wanted the look to be rough and rustic. Sorry but somehow I forgot to take pics of the stencils and stenciling.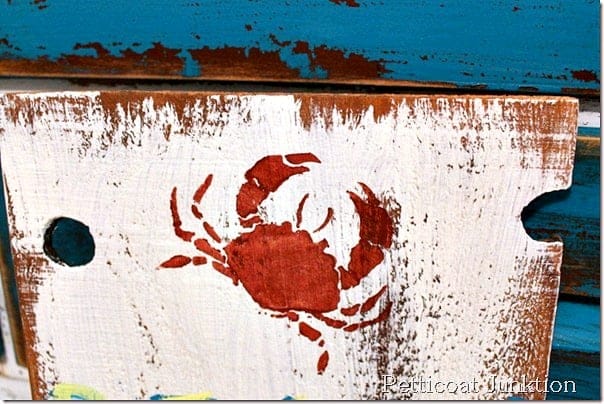 I love the crab stencil. I bought the stencil when we lived in Florida but this is the first time I've used it.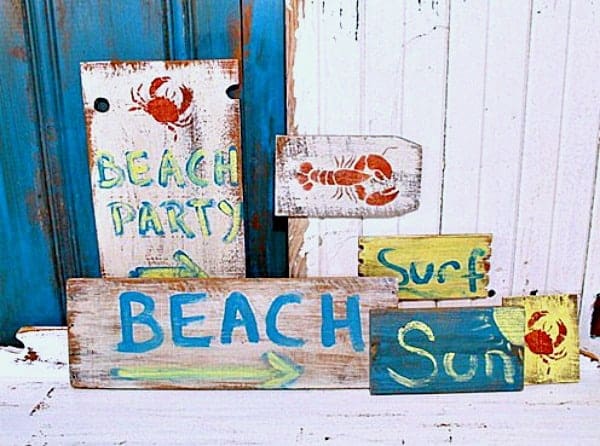 Well, that's it for Salvage Saturday. Have you ever picked up anything from the curb that was destined for the landfill?