Repurpose Home Decor | Shop Your House
Morning Guys! Today I'm sharing my Christmas mantel decorations and the ways I remake and repurpose home decor. Also joining in a group tour with my talented friends. Let's get this show started.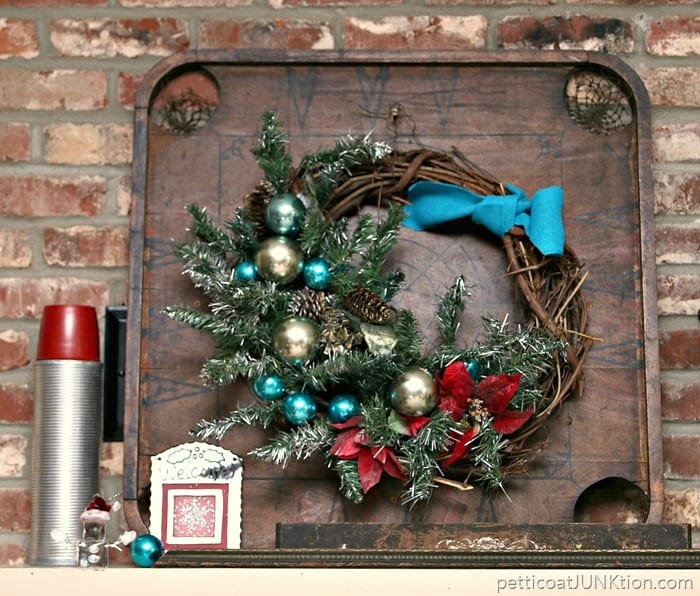 Christmas Mantel and How To Repurpose Home Decor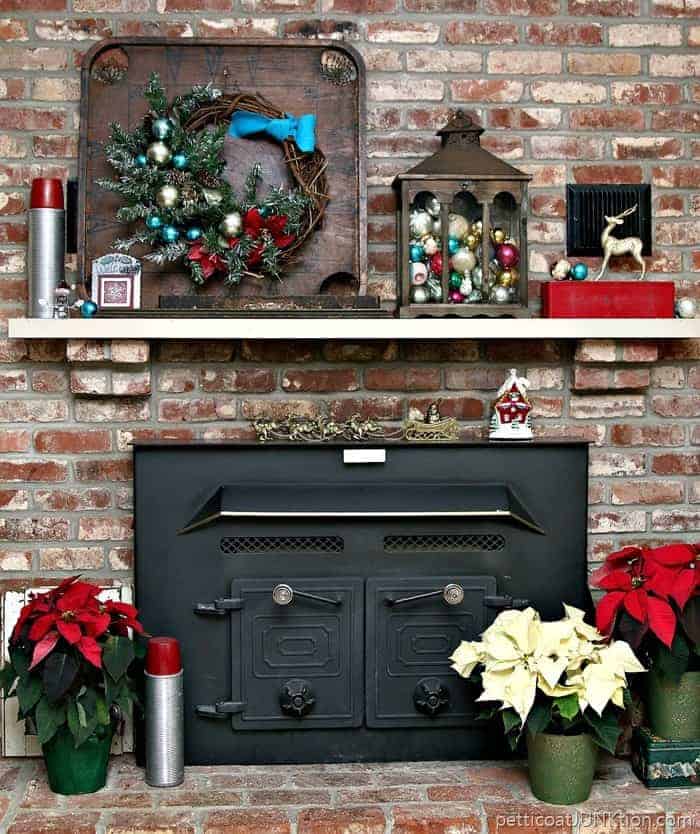 Every time I change the mantel décor I try to do something different. Hate to fall back on a past look. This year I decided to work with turquoise and red. I love that color combo. I didn't add as much turquoise as I would have liked but it works.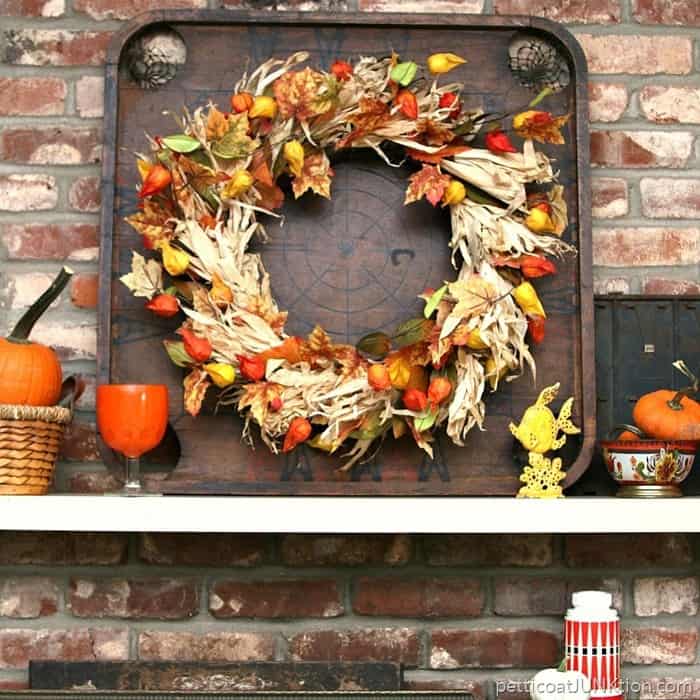 I put the game board on the mantel for the fall display and liked it so much I left it up.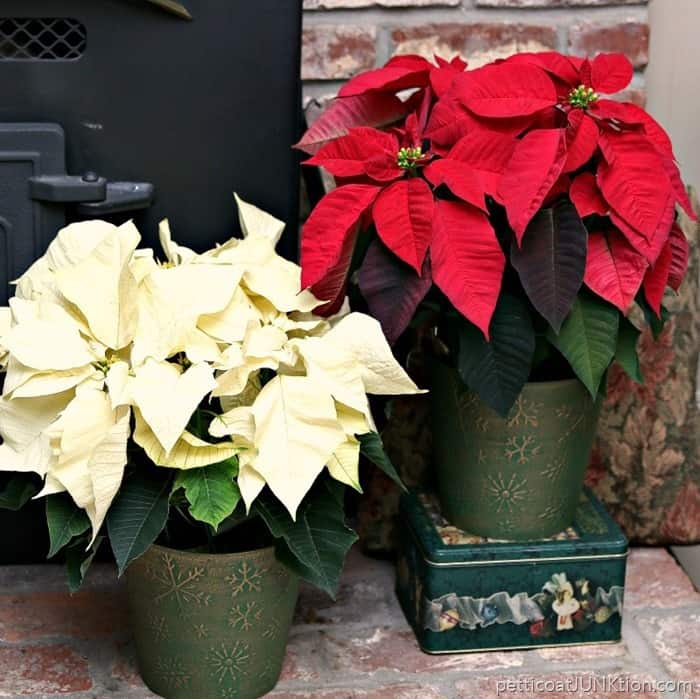 Petticoat Junktion is a participant in the Amazon Services LLC Associates Program. As an Amazon Associate I earn from qualifying purchases.
The $3 poinsettias I picked up at Lowes are beautiful. The Christmas tin contains a jigsaw puzzle and gives a boost to the poinsettia, adding height to the hearth display.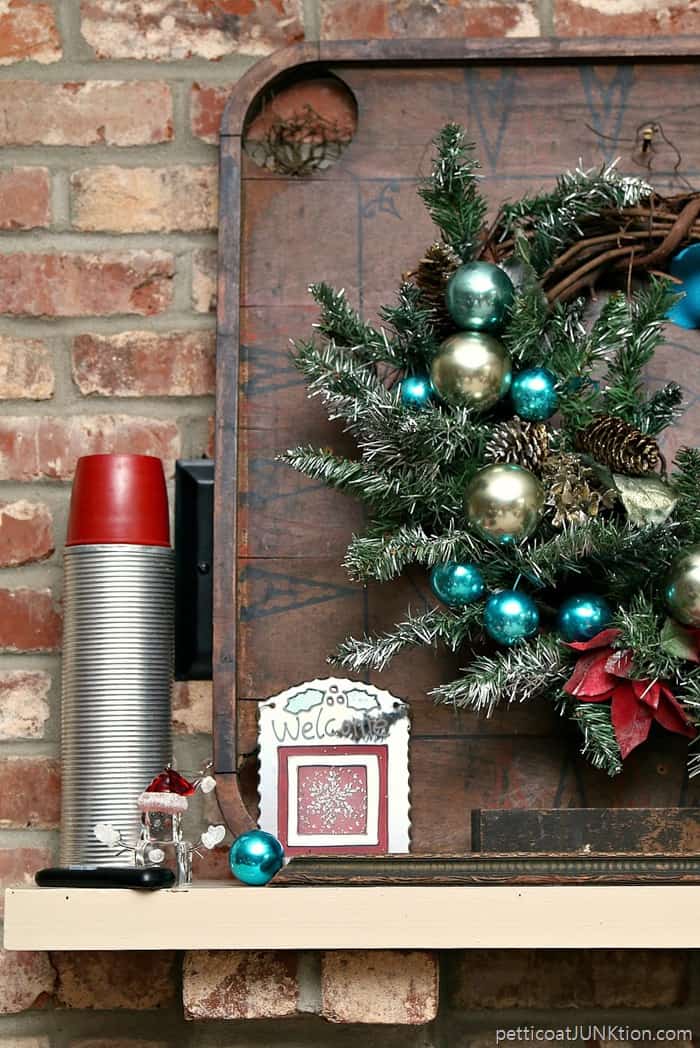 You guys know I just pull stuff out of my workshop and go crazy with it. The two wood pieces in front of the game board are from my wood stash. Also notice I forgot and left the remote to our led heater on the corner of the mantel. It almost looks like the snowman ornament is saying "Hey, what's this thing doing here??",  hahaha. The vintage thermos with the red top was a thrifty find I couldn't resist.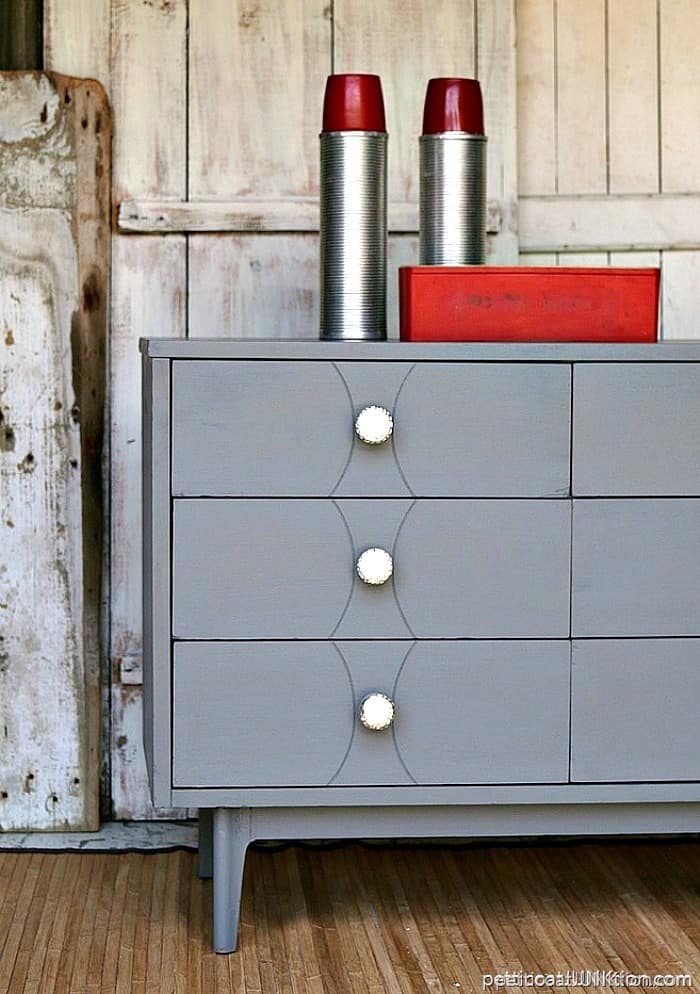 The three thermos pieces were in the original brown zippered container. Here I used them to pretty up the gray dresser for a photo shoot.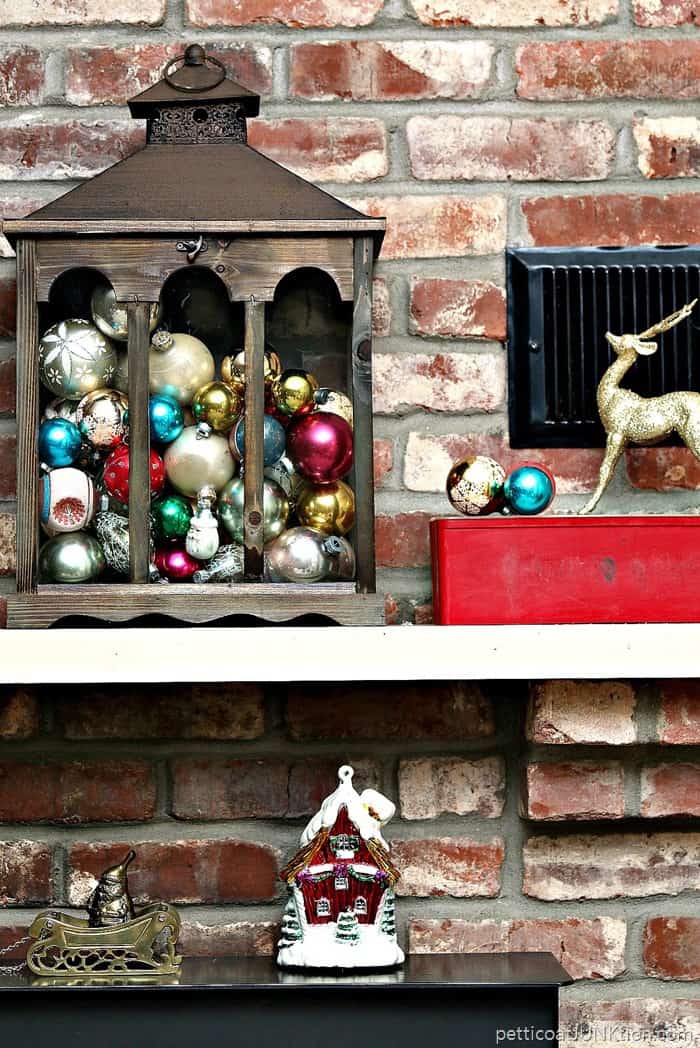 The glittery gold deer is a Goodwill find from a few years ago. Santa in his sleigh with reindeer ( flying off the photo to the left) is a gift the JTS sent me when he was stationed in Korea almost 30 years ago. The candle lantern filled with ornaments is ever changing.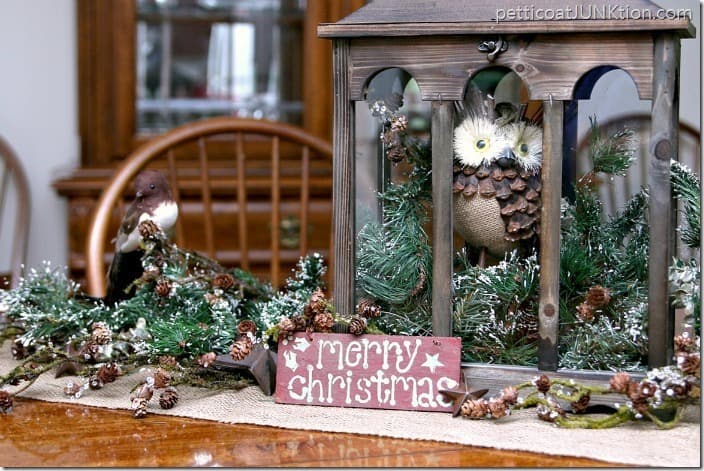 I bought the lantern at a home décor store in Nashville and filled it with greenery. It was the table centerpiece last year.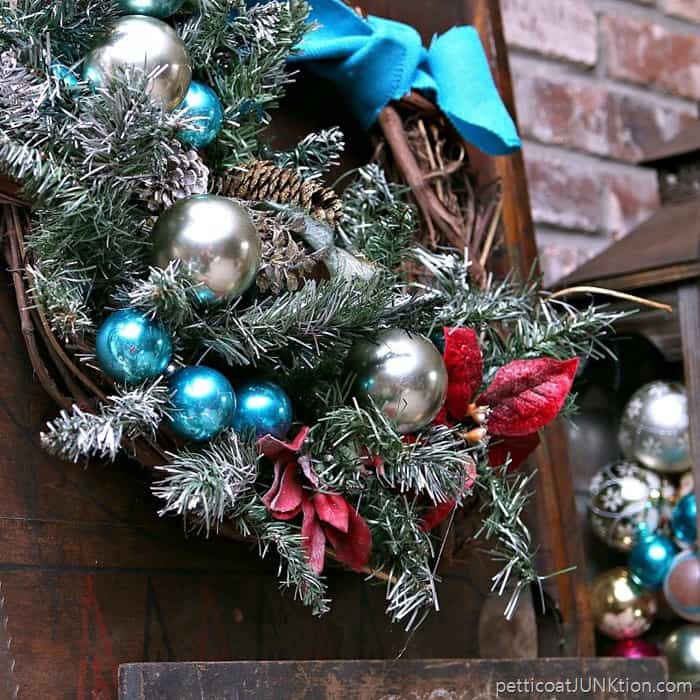 As mentioned above I love turquoise and red together. I threw this greenery together a few years ago.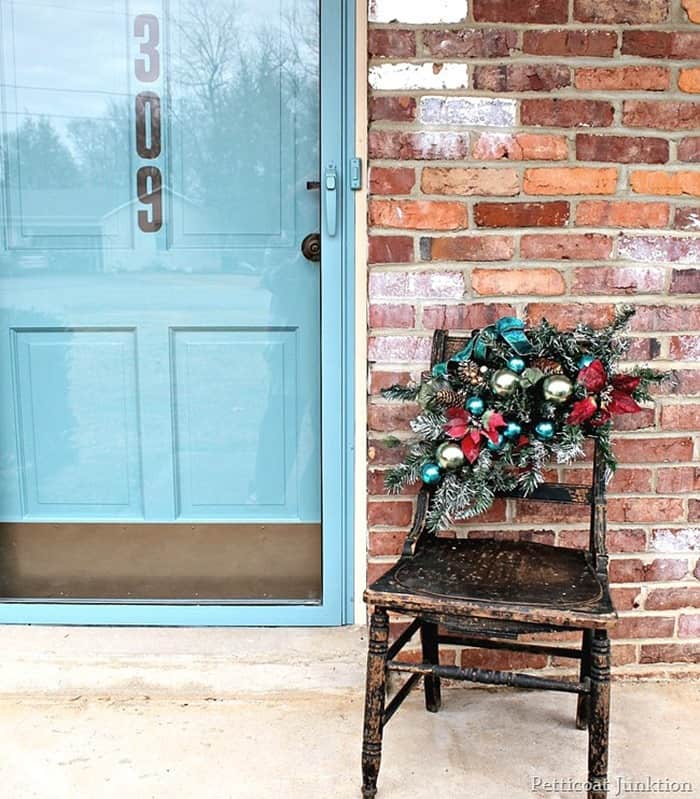 I hot glued the ornaments and red poinsettias to faux greenery and tied it to this chair back in  2013. The chair and greenery was my only front porch display that year. This year I pulled the greenery out of the box where it was packed away.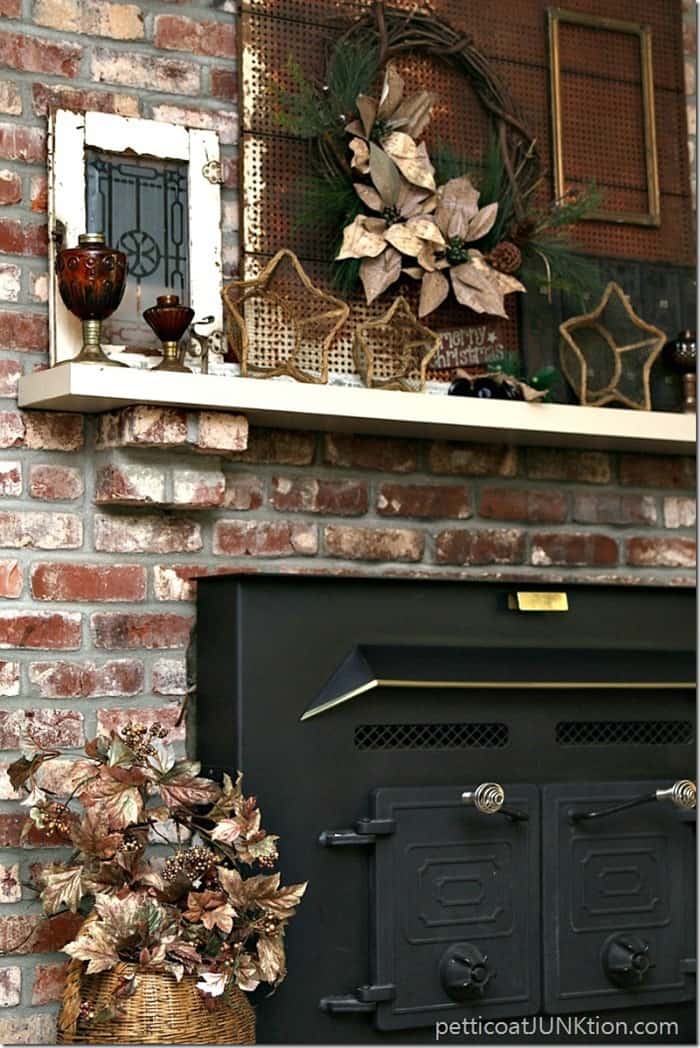 The grapevine wreath was adorned with cork look poinsettias last Christmas. I removed the poinsettias and wired the turquoise and red greenery to the grapevine wreath. I had to do some fluffing and tweaking but it turned out great.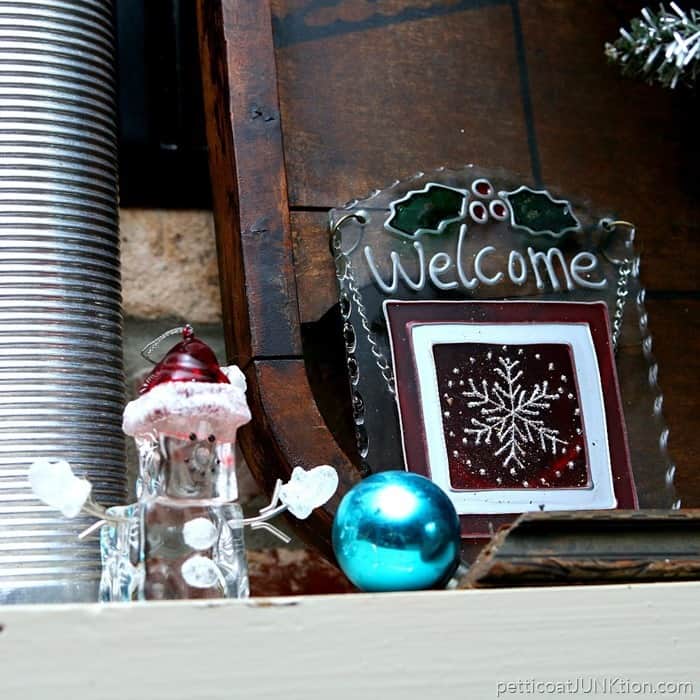 The snowman ornament is just too cute, There was something off balance about the whole mantel look so I placed the little welcome hanging thingie at the corner of the game board.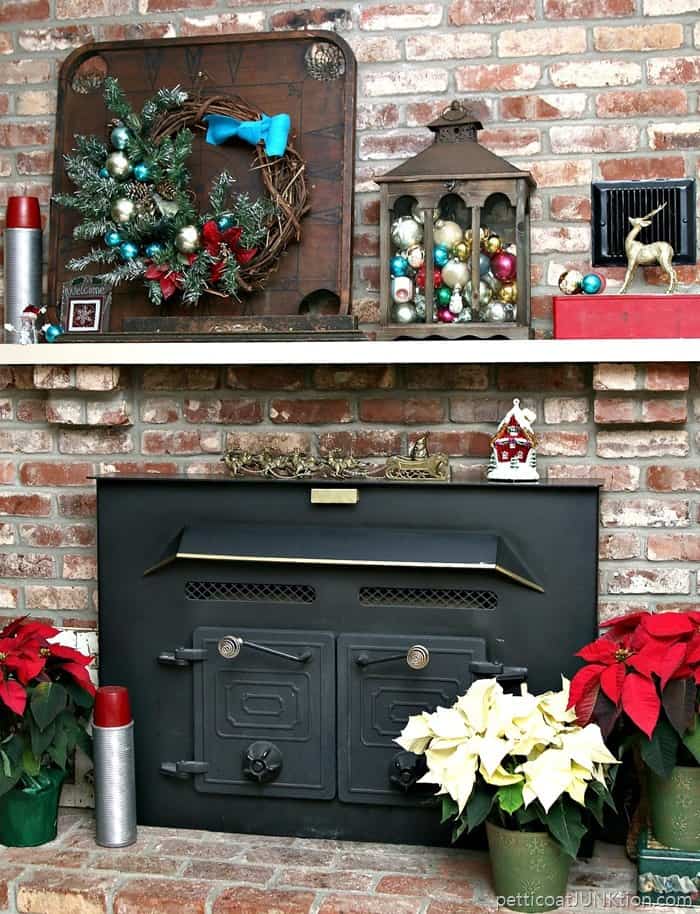 It's all a balancing act. I moved and placed things in various spots for an hour or two. I also had other items I tried out on the mantel but this is what I ended up with.
Want to see my neutral color Christmas mantel? It's full of repurposed items too. Amber Glass Mantel Decor
The only new things I purchased were the live poinsettias. I love using live plants when I can. Although I can't keep them live for long. Hope you guys were able to follow my meandering story. It all boils down to remaking or repurposing what you have. It's easy to repurpose home decor, just look at it a little differently.
I'm heading off to get a look at my friends Christmas decorations. Join me by clicking the pink text links below.
Christmas Tour Participants:
Have a great weekend. I'll be back next week and I might share details of my Arkansas trip one day.