Mason Jar Crafts
Since it was the weekend I thought some of you might have missed the show yesterday.
And I sure didn't want you guys to miss the giveaway.
If you missed it…..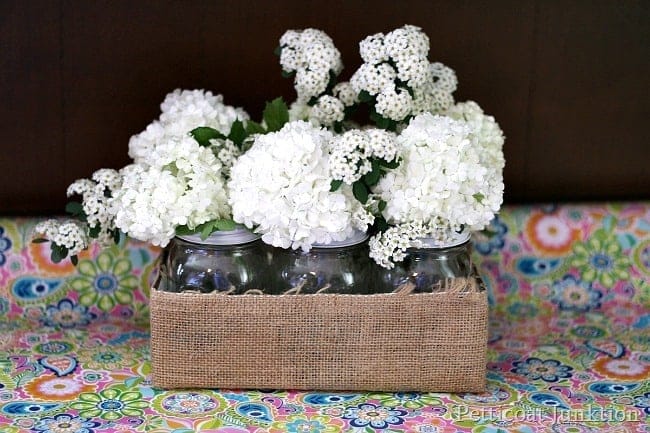 This is my Mason Jar Craft.
Petticoat Junktion is a participant in the Amazon Services LLC Associates Program. As an Amazon Associate I earn from qualifying purchases.
A cool recycling idea and a great way to display the Spring flowers from my yard.
And this is the giveaway info….
We have an AWESOME prize package to give away, sponsored by Ball®, DecoArt® and Decorating Your Life vinyl, which is available at fine craft retailers nationwide.
Prize Package Includes:
Ball® Heritage Collection Purple Mason Jars Pint Size, Set of 6
Ball® Heritage Collection Green Mason Jars Pint Size, Set of 6
Ball® Heritage Collection Blue Mason Jars Pint Size, Set of 6
Ball® Pint Regular Mouth Mason Jars Pint Size, Set of 12
DecoArt® Chalky Finish Paint (8 oz) in Escape, Fortune, Heritage, Legacy and Delicate as well as Americana Decor Creme Wax in Clear (8 oz) and a 2" brush and waxing brush
Decorating Your Life Vinyl Decals and Iron-On Vinyl Decal
WOW
Enter here….
And this a round-up pic of all the crafts with links to each craft blogger below the pic..

Take the tour by clicking the links below….
I'm off to school.
Finals for the semester start this week! Ugh.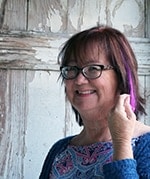 Kathy Owen is the creative guru, content creator, photographer, and worker bee behind the popular Home Décor DIY Blog Petticoat Junktion. She focuses on reinventing found treasures and decorating her home Get all the nitty gritty on Kathy here.