As I get older I find I appreciate things from the past a little more every year.
In my younger days I wanted everything to be new and shiny.
Not any more.
Ok. Let me clarify.
I do like some shiny new things!
This year I decided to go vintage and also use some natural items in my Christmas decorating.
I searched Hometalk for decorating ideas.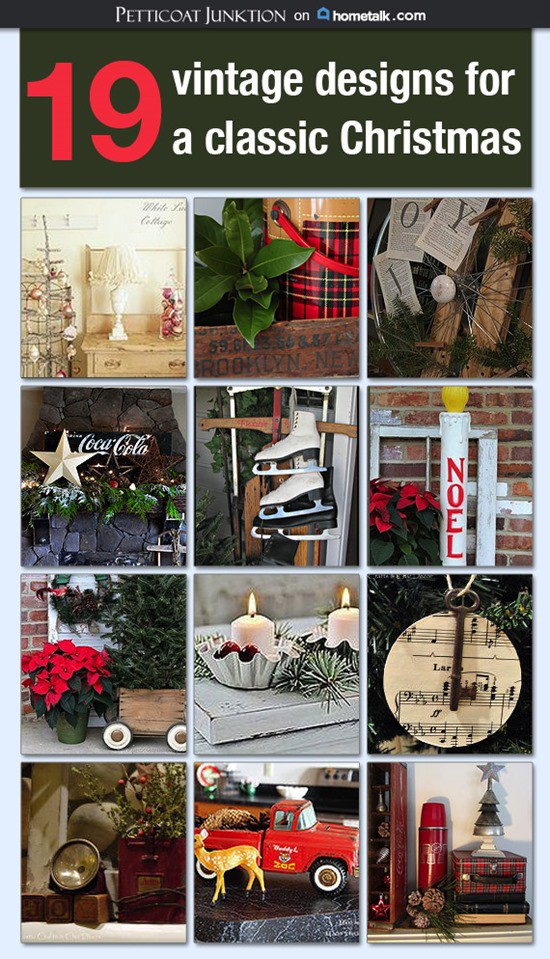 19 Vintage Christmas Decorating Ideas For A Classic Christmas
Glad to see I'm not the only one loving things from the past.
Petticoat Junktion is a participant in the Amazon Services LLC Associates Program. As an Amazon Associate I earn from qualifying purchases.
"A Merry Vintage Christmas" clipboard curated by me on Hometalk has 19 photos linking to posts filled with vintage ideas for a classic Christmas.
Some of my favorites from the board……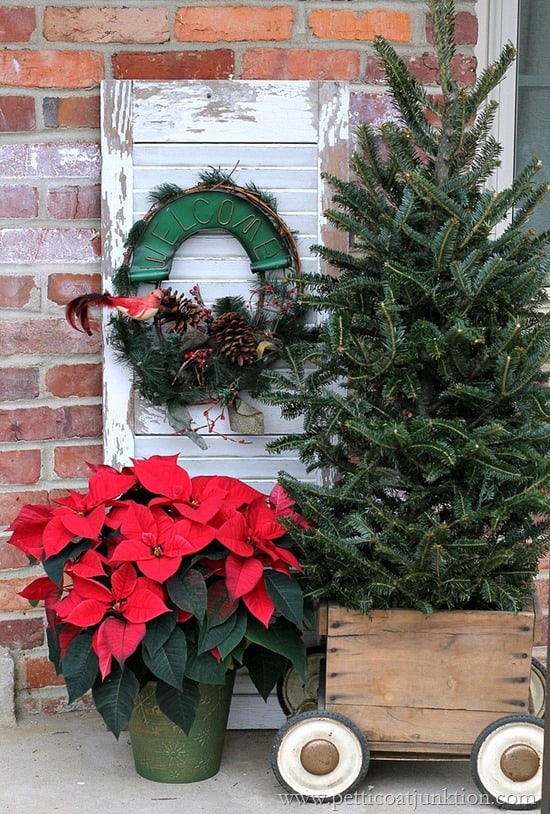 from me….A Vintage Christmas Petticoat Junktion
Vintage Rustic Christmas Mantel from Organized Clutter
Decorating with vintage and salvaged metal from Rustic Crafts & Chic Decor
To see all of the vintage decorating ideas click here…A Very Merry Vintage Christmas.
Do you decorate with vintage items, new décor, or a mix of both?
Comment section is below.
I would love to hear your thoughts.
The Home for the Holidays tour continues today….enjoy…
Home for the Holidays Tour
Kathy
Sharing all things Christmas on Facebook, Instagram, and Pinterest !
You can follow me by clicking any of those pink links!
linking to these parties….
Funky Junk Interiors….Inspiration Monday…The Handmade Hangout