I am all about simple and easy craft projects this week.
College classes, homework, and studying for tests have taken over my life.
I'm telling you for the first two weeks I didn't think I was going to make it.
I'm finally getting into the swing of it and actually painted some things the past few days that I'll be sharing next week.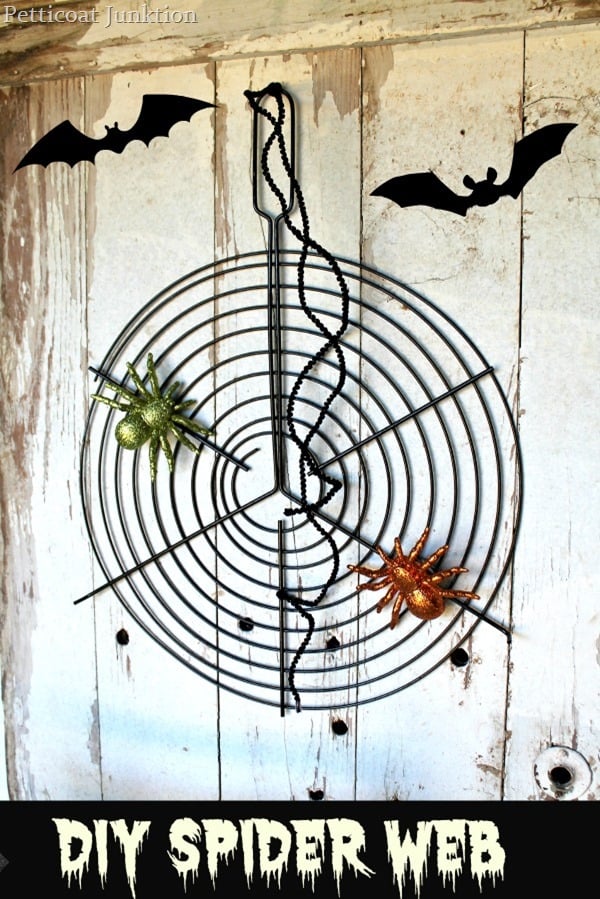 easy and inexpensive
This project took all of 30 minutes……it was fun……..and I love the results.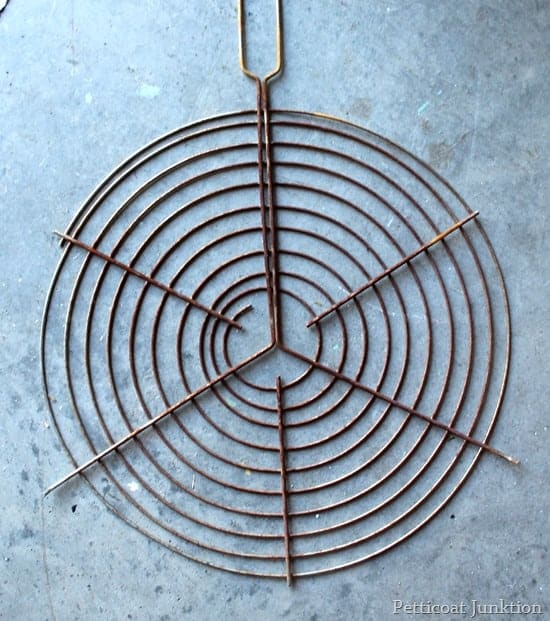 I started with this reclaimed grill rack.
I love re-purposing things.
The minute I saw it, I thought…..spider web.
I spray painted it black and forgot to take photos of that step.
sorry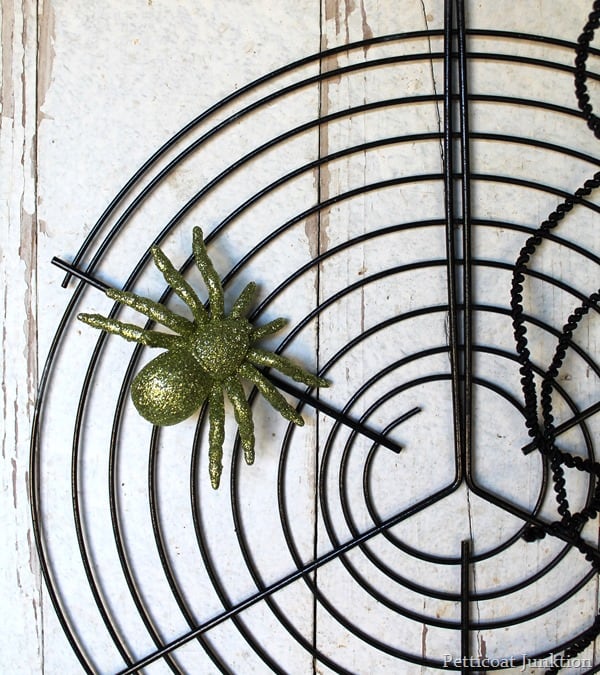 The spiders came from Walmart.
They were $1 each and they have clips on the back.
All I had to do was clip them on!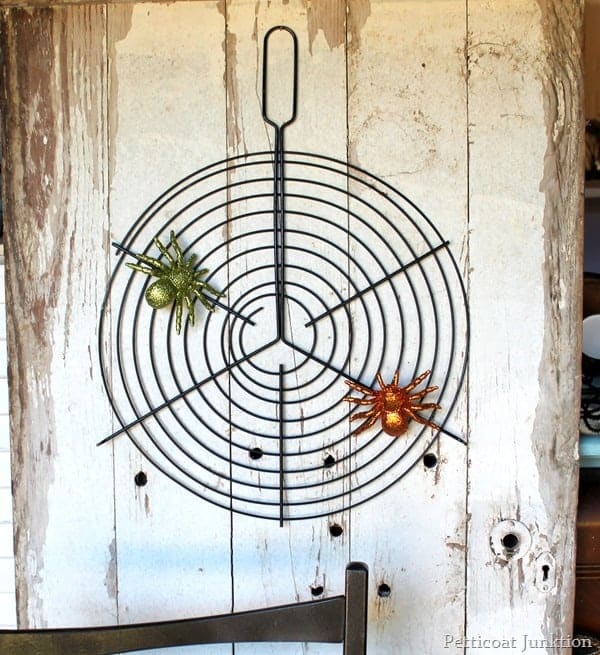 So what do you think?
cute…..tacky……or….. trashy
Thanks for letting me vent my frustrations with college.
I promise not to whine so much next week
You can leave a comment below.
If you don't have a blog….that's ok…you only have to leave your name (first name is ok) and your email address, then your comment.  Your email address will not be shown on my blog. It is to prevent spammers from leaving comments.
Thanks for stopping by and have a great week,