Vintage White Table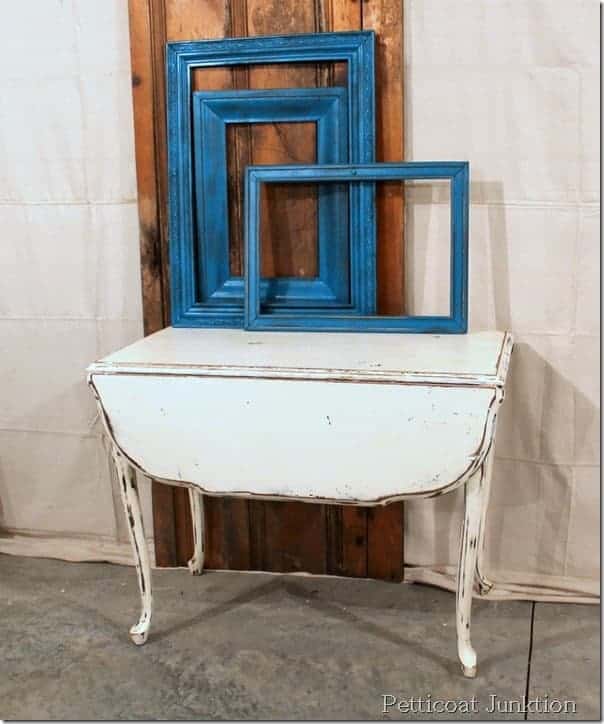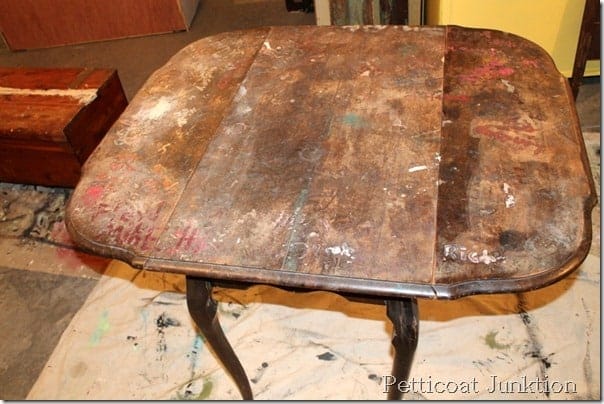 This is my yucky Nashville Flea Market table from about 9 shopping trips ago. It has finger nail polish, shoe polish, glitter, and who knows what else on it.
But I have a thing for drop leaf tables.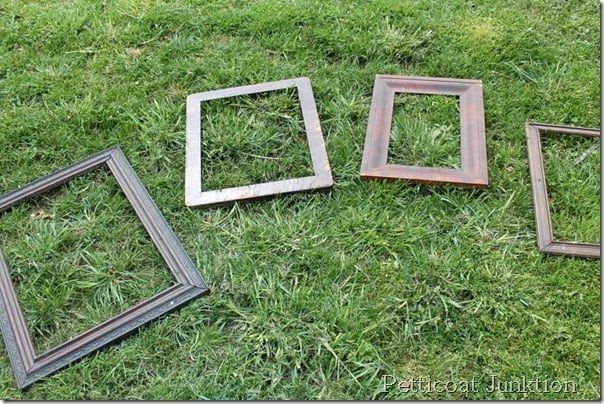 Frames from My Favorite Junk Shop all laid out waiting for spray paint.
I know……I should have something under them to protect the grass….just shoot me!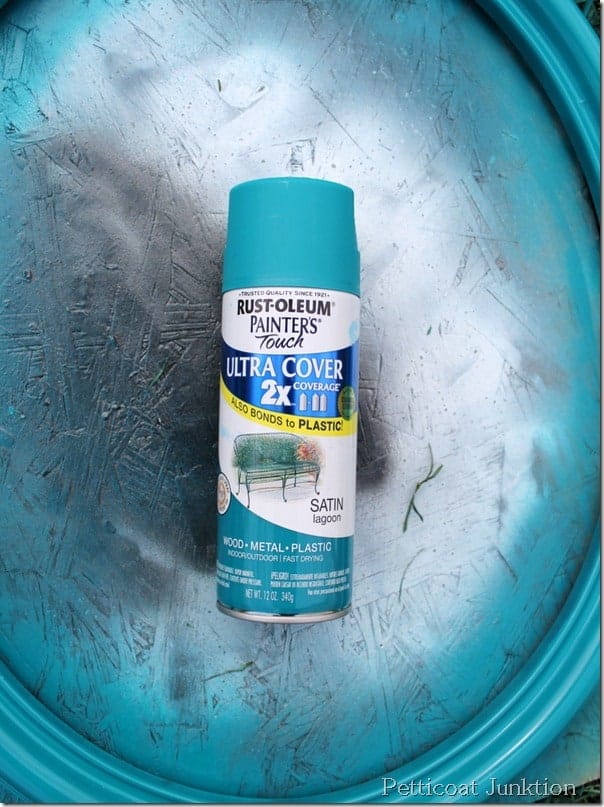 Rust-Oleum spray paint in Satin Lagoon, the same paint I used for my Create An Aged Mirror From Clear Glass project.
I don't care what anyone says…..there is a major difference between spray paints brands. The generic kind from the big box stores just isn't very good. Sorry, that's my opinion.
I love Rust-oleum.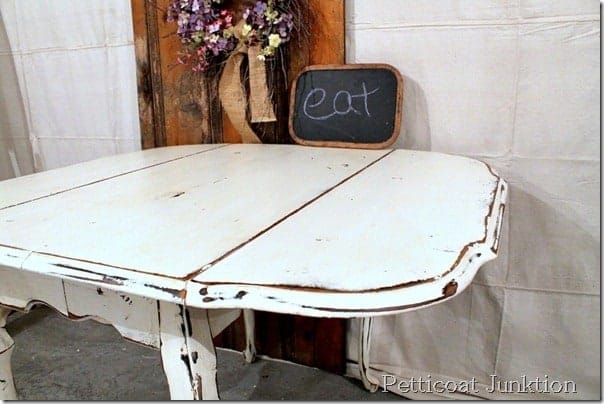 I sanded the top of the table then primed with Glidden Gripper Primer in Grey and put on two coats of Vintage White CeCe Caldwells' Paint.
Then…..wait for it….
I took my electric sander and went to town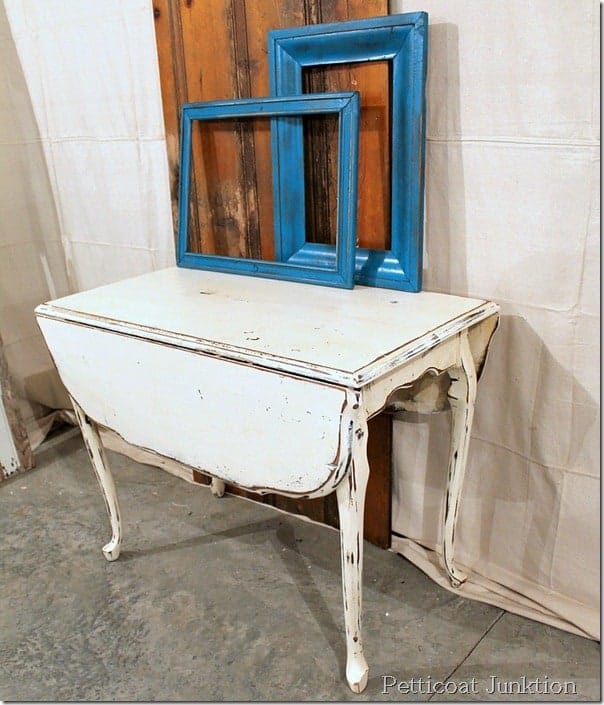 I also lightly distressed the frames but I did them by hand with a small piece of 60 grit sandpaper.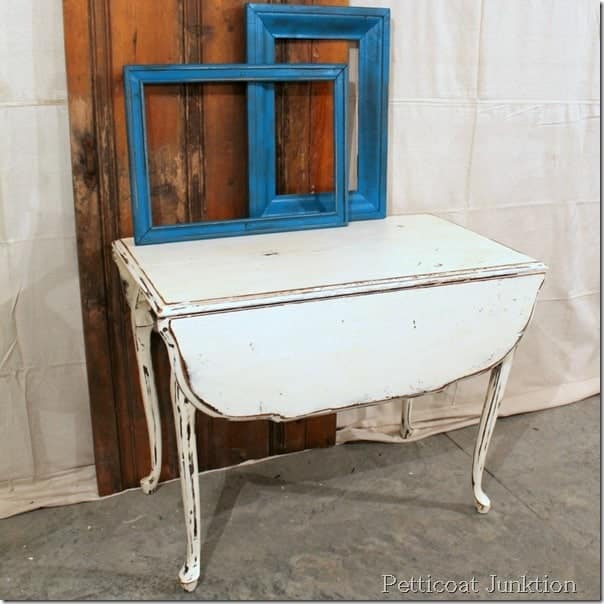 Do you use spray paint and if so what brand do you use?
Am I wrong about the generic kind?  Maybe you guys have some favorites.
Do you like the vintage white table?
I always love hearing from my readers.
You can leave a comment at the bottom of this post by clicking comments under the social media icons.
I give this info because I had a friend tell me she didn't know how to leave a comment.
To receive my updates in a reader click the green RSS feed, P is for Pinterest, and a Facebook like is always nice!
Thanks for stopping by,   Kathy
sharing with……
Miss Mustard Seed
The Vintage Farmhouse