White Chalk Paint Drop Leaf Table
This is my oh so pretty white chalk paint table. I found it at the Nashville Flea Market about 9 shopping trips ago. It wasn't white then. It had finger nail polish, shoe polish, glitter, and who knows what else on it.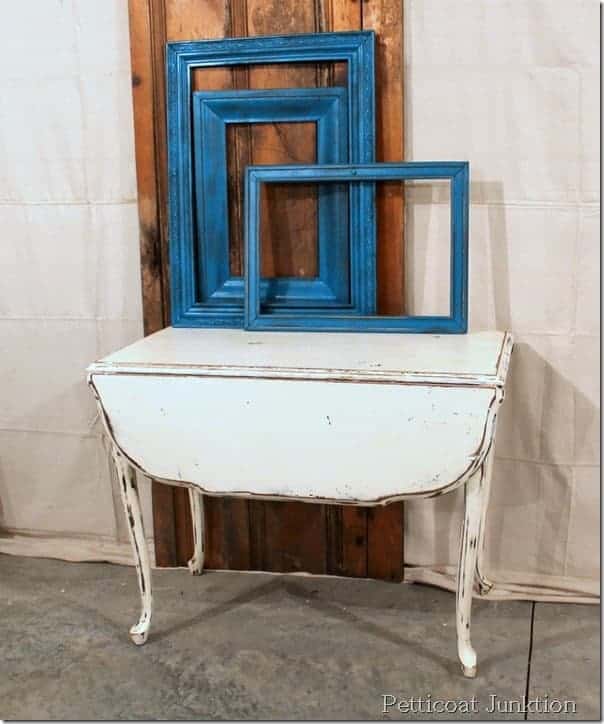 White Chalk Paint Table
I painted the table with chalk paint! And the frames with spray paint.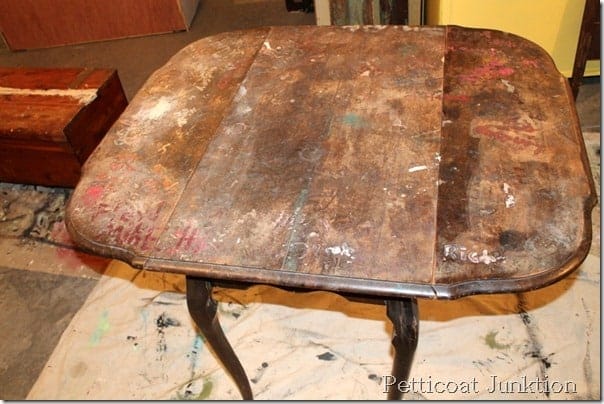 See how horrible the table was when I bought it? I have a thing for drop leaf tables and I had to have it.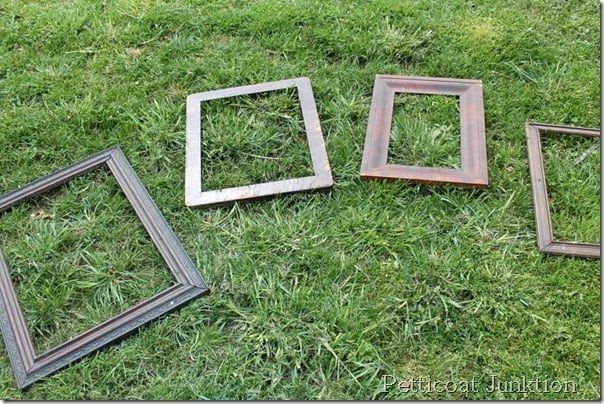 I bought the frames at My Favorite Junk Shop.I laid them out on the grass and grabbed the spray paint. I know……I should have something under them to protect the grass….just shoot me!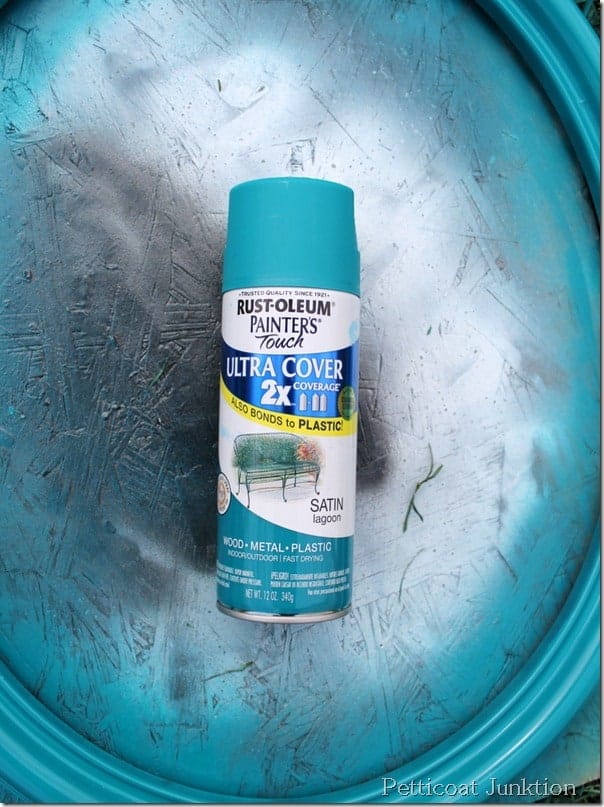 Rust-Oleum spray paint in Satin Lagoon was the color of choice and Rustoleum is the same paint brand I used for my Create An Aged Mirror From Clear Glass project.
I don't care what anyone says…..there is a major difference between spray paints brands. The generic kind from the big box stores just isn't very good. Sorry, that's my opinion. I love Rust-oleum.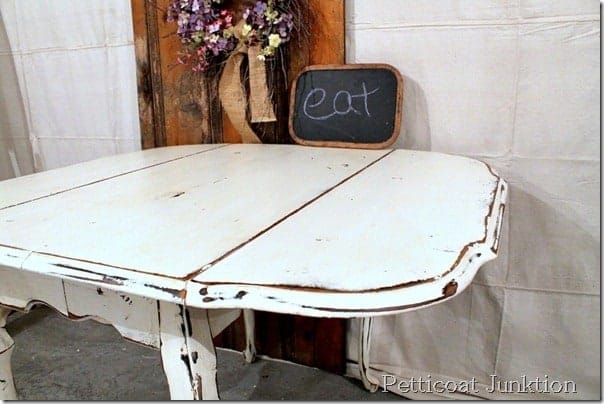 I sanded the top of the table then primed with Glidden Gripper Primer in Grey and put on two coats of Vintage White CeCe Caldwell's' Paint. Then…..wait for it….I took my electric sander and went to town. You guys know I'm a furniture distressing freak.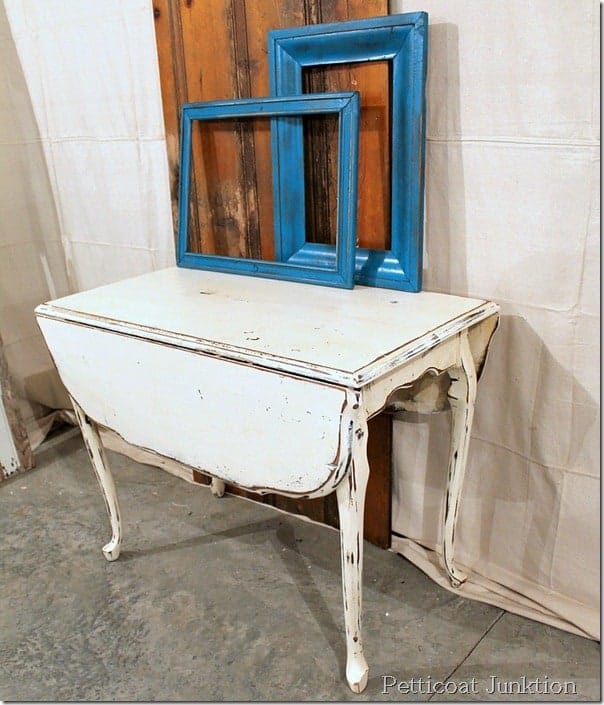 I also lightly distressed the frames but I did them by hand with a small piece of 60 grit sandpaper.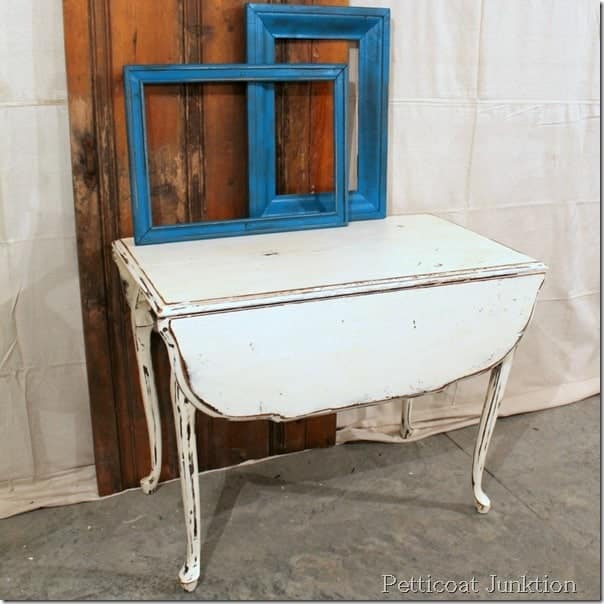 Do you use spray paint and if so what brand do you use? Am I wrong about the generic kind? Maybe you guys have some favorites. Do you like the vintage white table?
View My Video Tutorials on painting furniture, stenciling, barnwood finish, and more by clicking here.