Have you guys decorated for Christmas yet? I'm mostly done. I made a new Christmas centerpiece and it is over the top to say the least. I admit that my decorating is always a work in progress. I shop up until the last minute looking at Christmas décor and getting new display ideas.
This is a sponsored post written by me on behalf of At Home for IZEA. All opinions are 100% mine.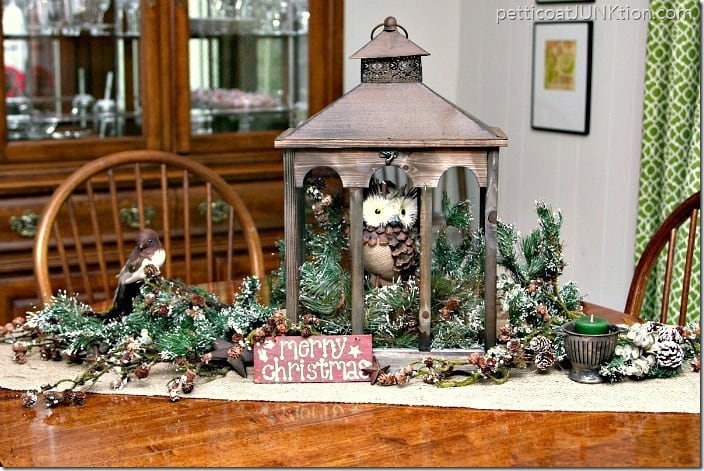 Christmas Centerpiece
I'm not the type person to buy a ton of new decorations every Christmas season but I can't resist buying a few new things. .I like incorporating the new items with my vintage treasures.
My favorite store this holiday season is At Home. At Home Christmas Decor has 15 beautiful themes. I like them all! I also like to mix and match themes. I bought a few things from my local At Home store to add to my existing decorations.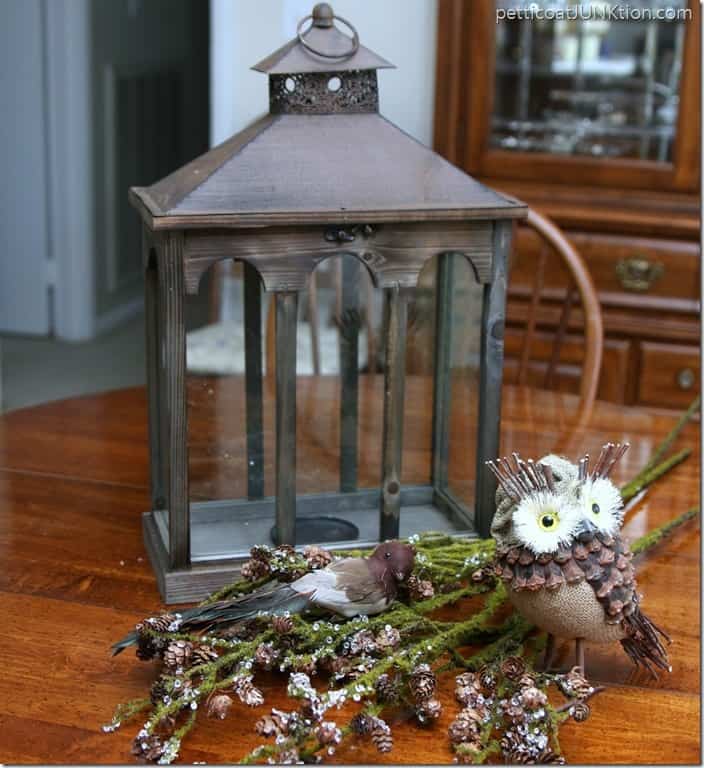 Isn't that owl just the cutest! The small colorful bird is from the Holiday Hoedown Collection. Although I have faux greenery from years past I couldn't resist getting a few of these branches. The moss cover looks soooo realistic.
I bought the Lantern/Led Candle Holder from the home décor department. At Home isn't just a holiday décor store. It has décor for every room of your home. One stop does it all.
The lantern is  a piece I can use year round. I like that idea. I may put LED candles (my favorite kind) in the lantern next and I may use the lantern in a Valentine's Day display in February. Who knows after that.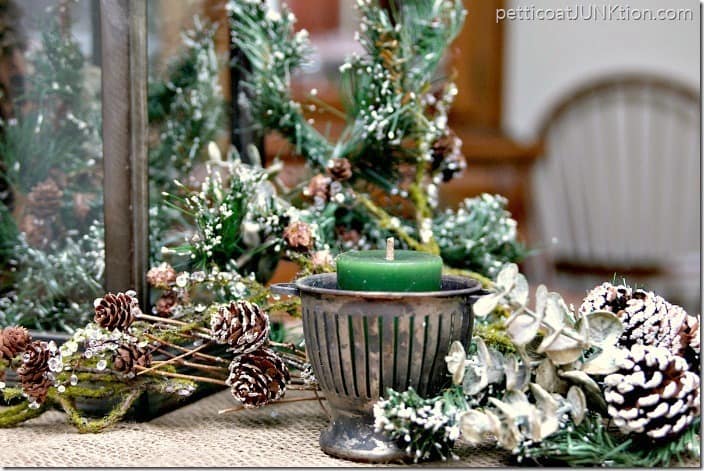 I put together my dining table centerpiece adding a few of my junky finds to the table display. You guys know me…..love those junk treasures. See how pretty the new greenery looks nestled among the old stuff. Really spruces it up.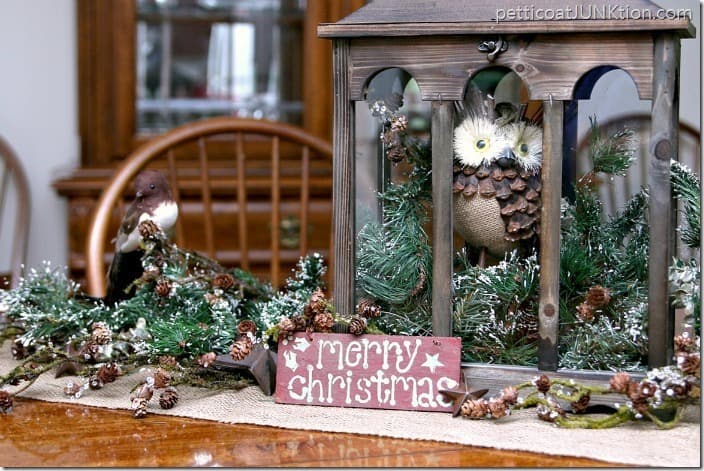 The Merry Christmas sign is a DIY from a few years ago and the rusty iron stars are a fun touch. I added a few stems of greenery to the lantern and dropped in the owl. Done!
If you aren't familiar with At Home, let me introduce you.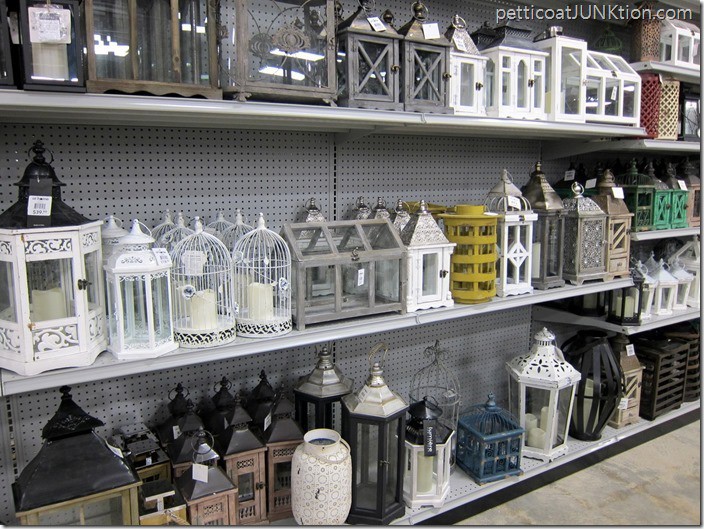 Can you see why I had a problem selecting a lantern. I bet I stood in front of this display for 15 minutes. Decisions, Decisions.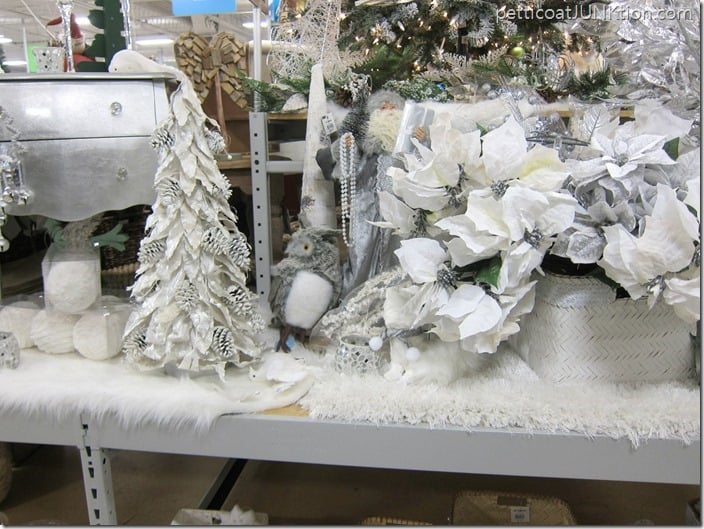 If my home décor centered around neutrals and whites I would have everything in this display! I'm still thinking on that white tree. It would work in my bathroom.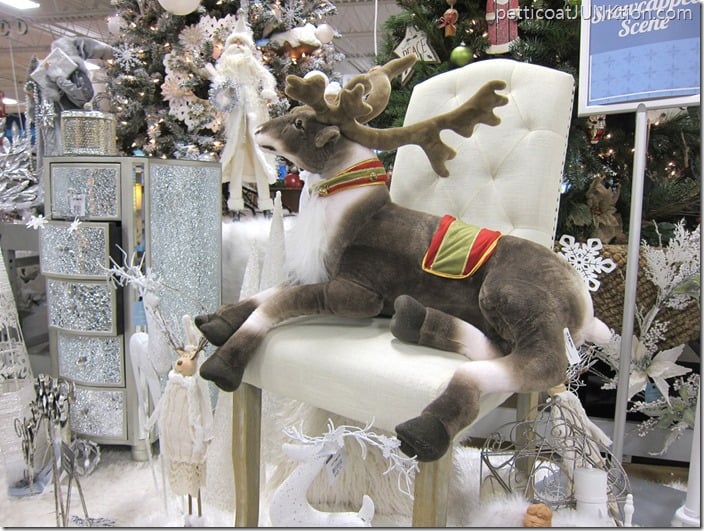 It's a good thing Sofi wasn't with me or we would have been riding home with a reindeer. I can just see it now…back seat….belted in. Sofi takes a doll or stuffed animal with her every where she goes.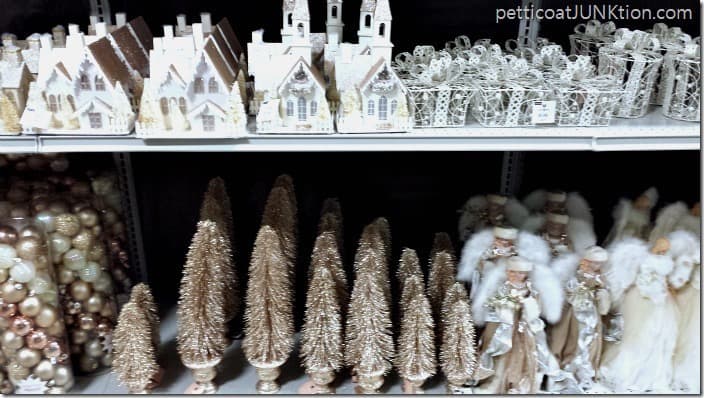 Champagne colors and glitter, glitter, glitter. If I wasn't going with the natural look this year those trees would be mine. The trees are part of the Lavish & Luxe Christmas theme. You can see all 15 themes here. The 15 themes  include everything from ornaments to dining décor items.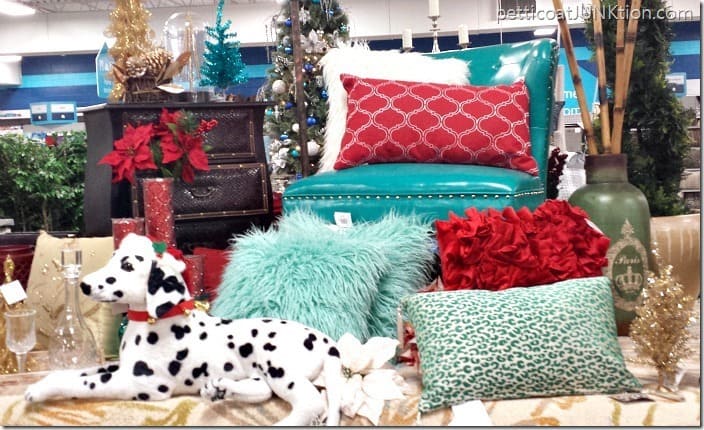 How fun is this. Red and turquoise are one of my favorite color combinations. I really like that chair. When I get ready to redecorate our master bedroom I'm heading to At Home. Their everyday low prices are hard to beat.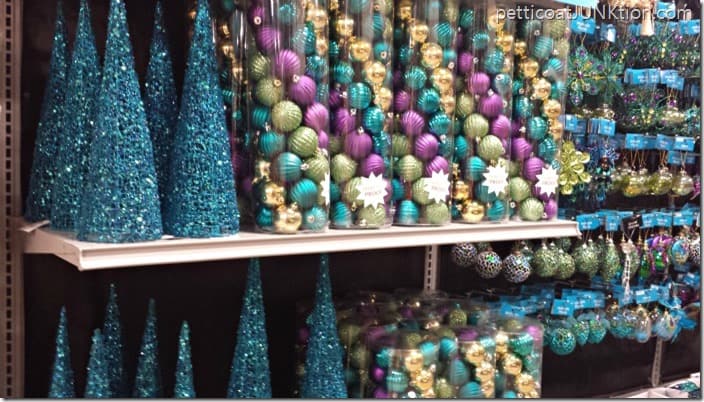 I truly love sparkle and bright colors.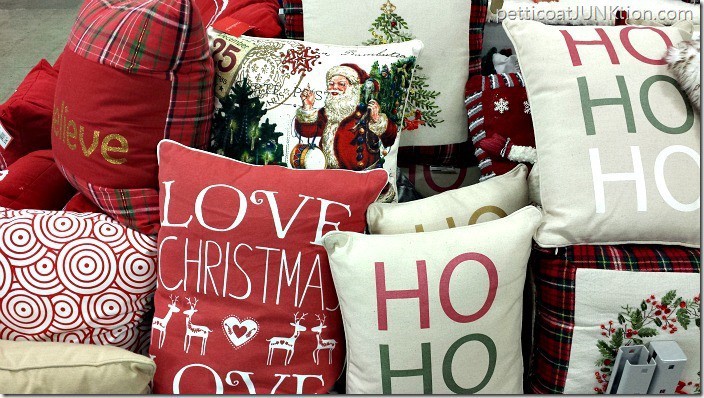 Pillows soften any décor. I may need one of those too. The deer on the "Love Christmas" pillow are so sweet. I also like the metallic "Ho Ho Ho".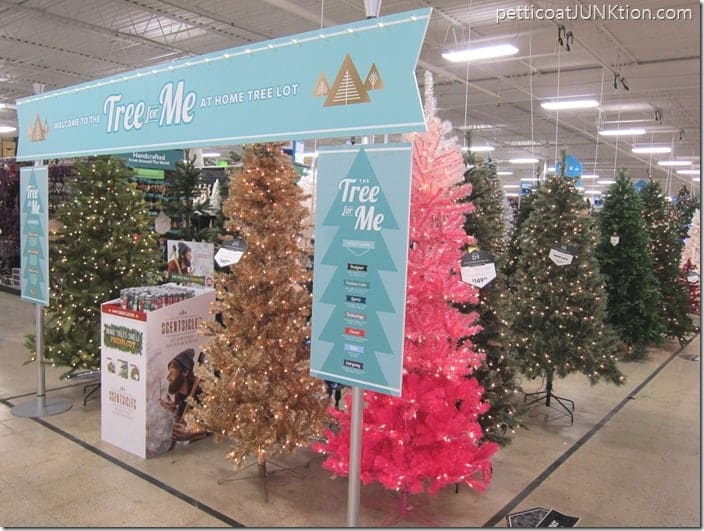 The Tree for Me section has over 101 varieties of  Christmas Trees.  At Home also has a large collection of outdoor décor items for Christmas.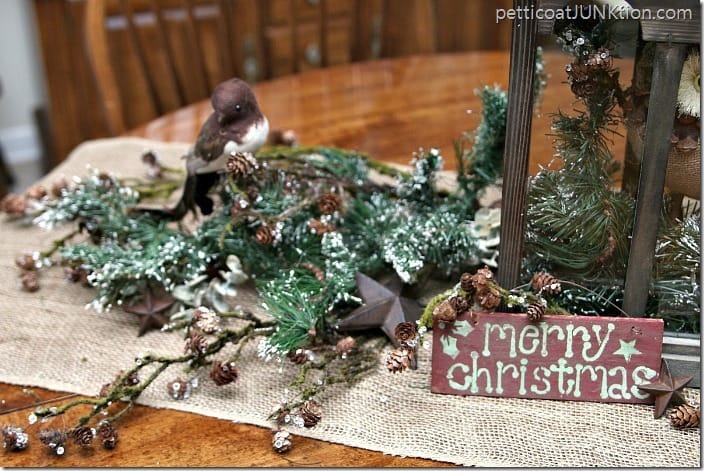 What do you think of my Christmas centerpiece? Do you add new decorations to your existing ones each year?
Thanks for being here and have a great day!