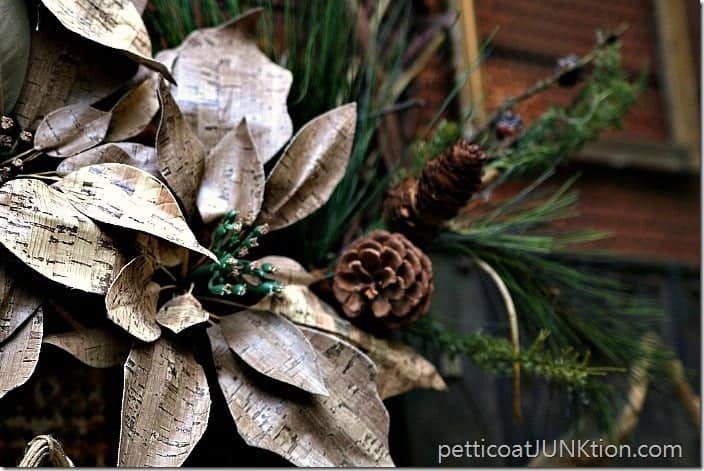 Poinsettia Grapevine Christmas Wreath
Hey guys! I took my last final for the Fall semester yesterday. I feel like a big weight has been lifted. I only need to take two classes in the Spring and I graduate. I really think I'm going to make it this time. My first time in college was the 70's, then I went back in the 90's, now I'm there again and no going back if it doesn't get done this time. I mean, I'll be retirement age when I graduate….really….I'm not kidding.
But enough about that. I shared my Christmas mantel and the "cork" leaf poinsettias last week and now I'm going to show you how I made the wreath. Calling it a tutorial is going overboard. The process was super simple.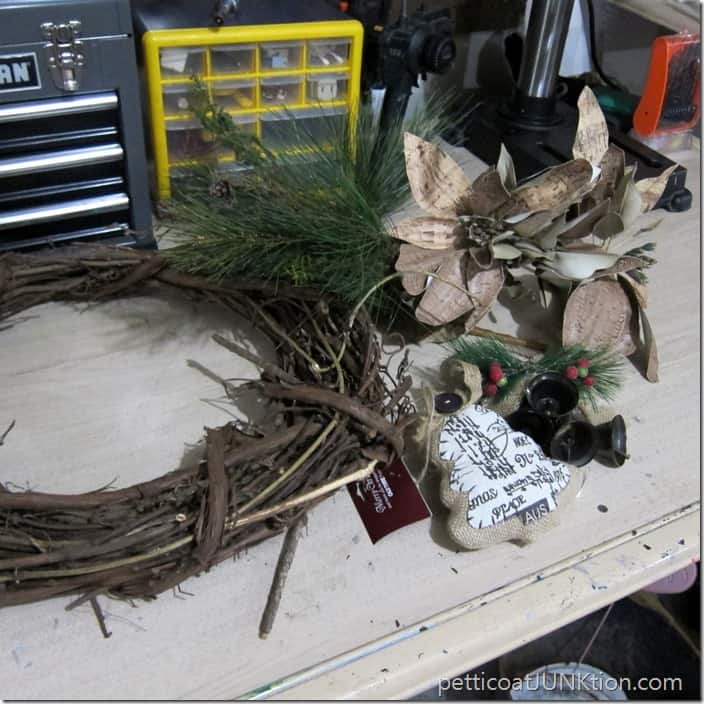 I bought the grapevine wreath, "cork" leaf poinsettias, and a few other goodies to make the wreath at Old Time Pottery.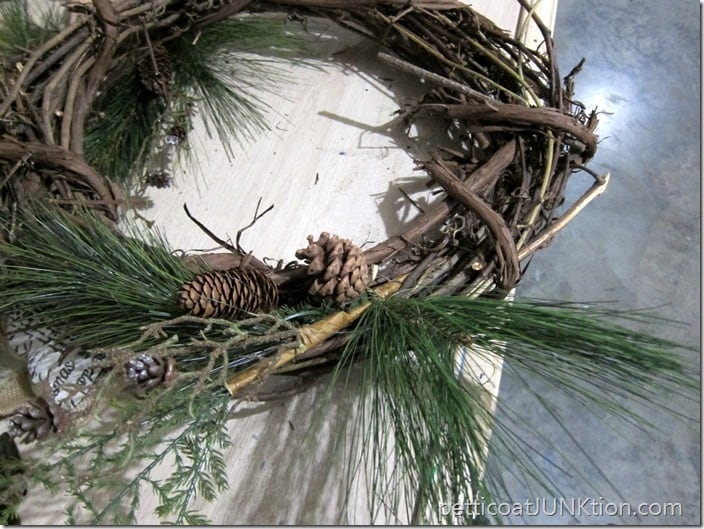 I pushed the greenery and the poinsettia picks into the wreath….Ta Dah….done! I decided the other things I bought would be overkill so that was it.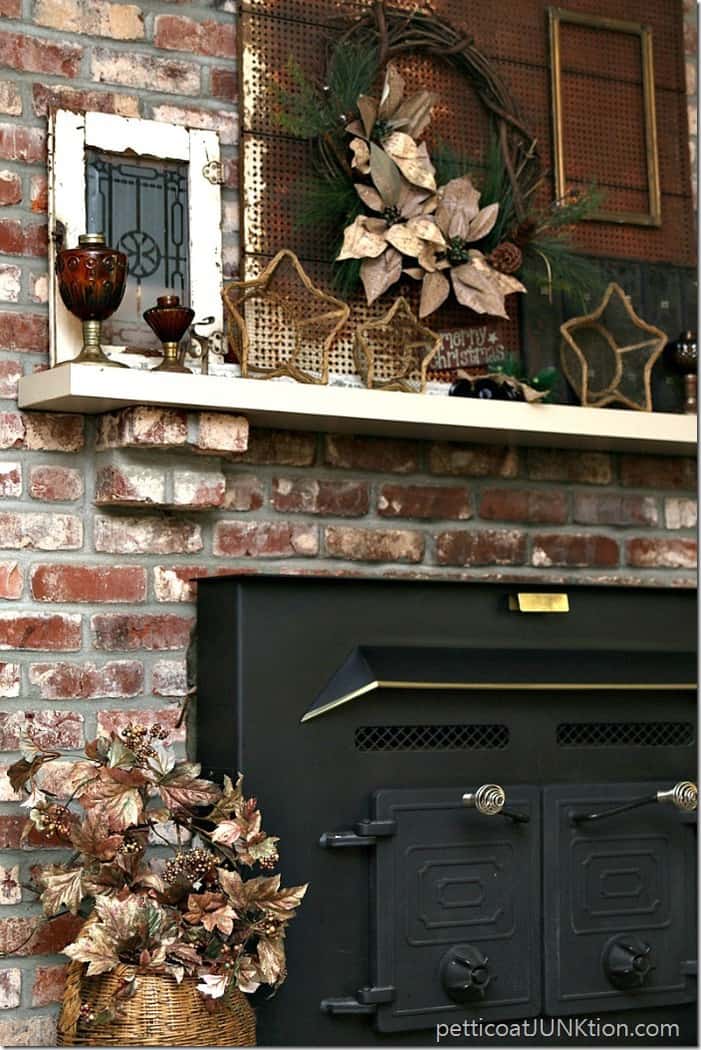 The wreath is hanging over the fireplace. Have you guys seen the "cork" poinsettias? The minute I spotted them I knew they would be perfect for my neutral themed mantel.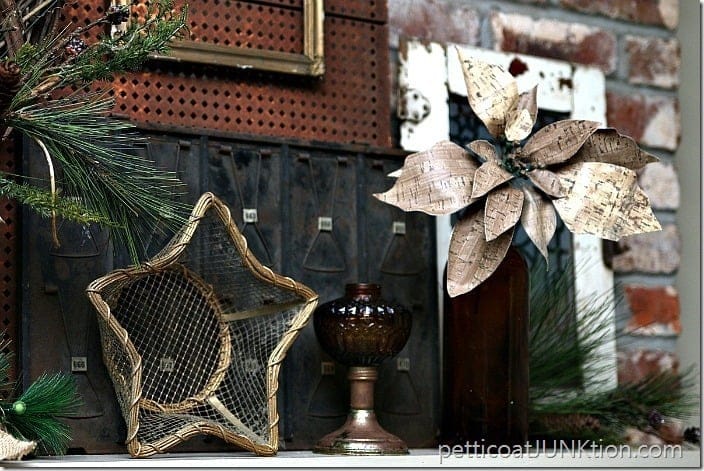 I put one of the poinsettias in a vintage amber Purex bottle.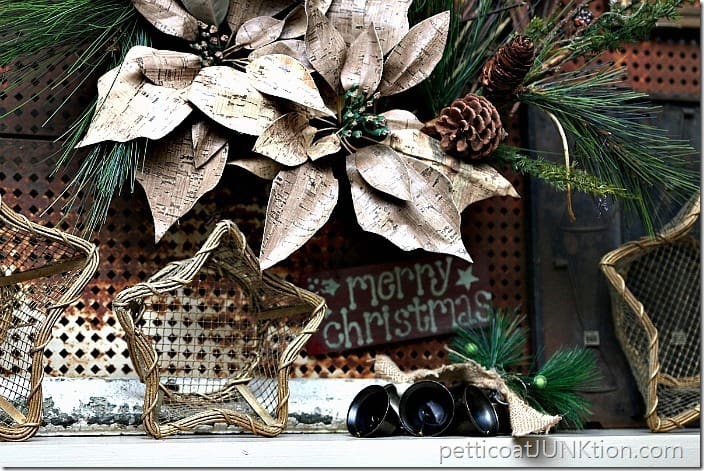 I used the bells I bought to go on the wreath as an accent piece on the mantel.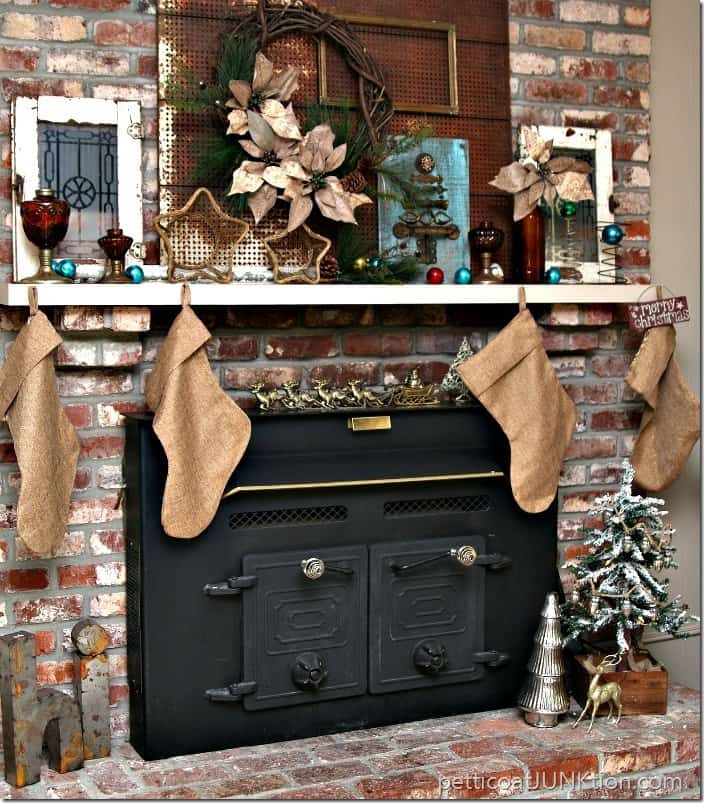 This is the second version of my mantel. I added a few touches of turquoise, mercury glass accents, and the little flocked tree.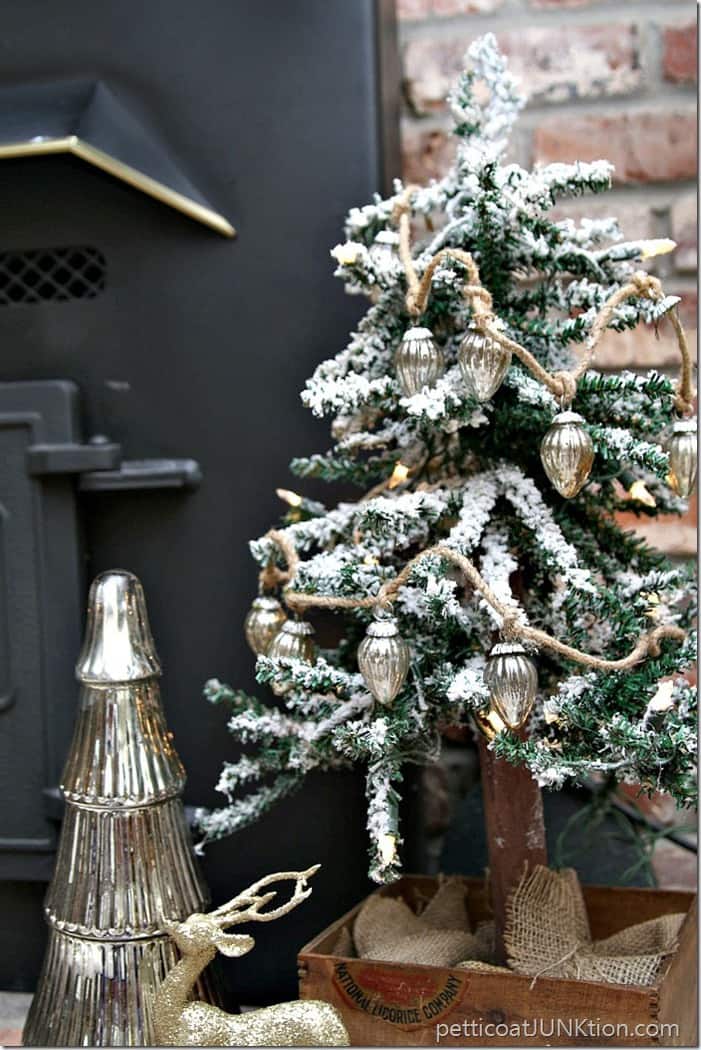 This tree is just the cutest…..another Old Time Pottery purchase.
How do you guys like the wreath? How about the addition of the turquoise accents?
Want more Petticoat Junktion Christmas Inspiration? Click any photo below!
Leave me a note and have a great weekend. I'll see you next week!
Product for the project was provided by Old Time Pottery. Project ideas and opinions are my own.