My Christmas Mantel Display is done.
Can't say much for the rest of the house.
I also finished the tree but it isn't photo worthy yet!
We continue the Home For The Holidays Christmas Tour today with 24 DIY/Lifestyle bloggers opening their homes.
Most of them are opening several rooms of their home…not just the fireplace mantel.
Oh well, that just means when all the tours are over and you guys are bored…I can share my finally decorated home…..maybe.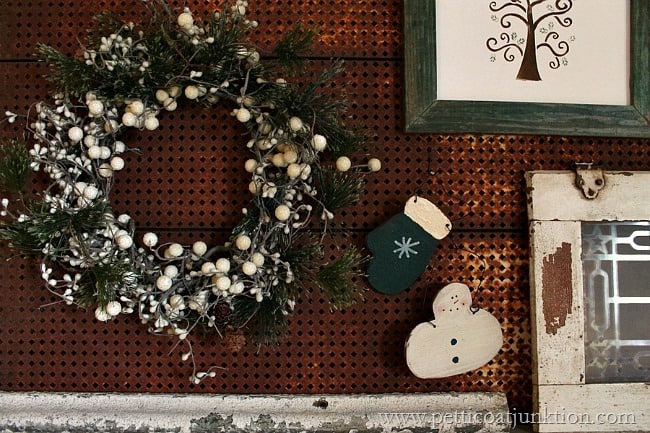 simple Christmas mantel display
I went for neutral and rustic this year.
I tossed around colors and ideas for a month and finally decided not to go bold this year…understated all the way.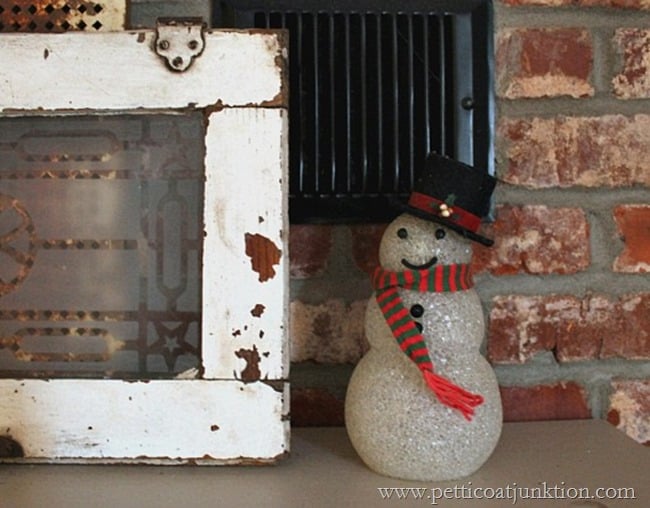 my vintage snowman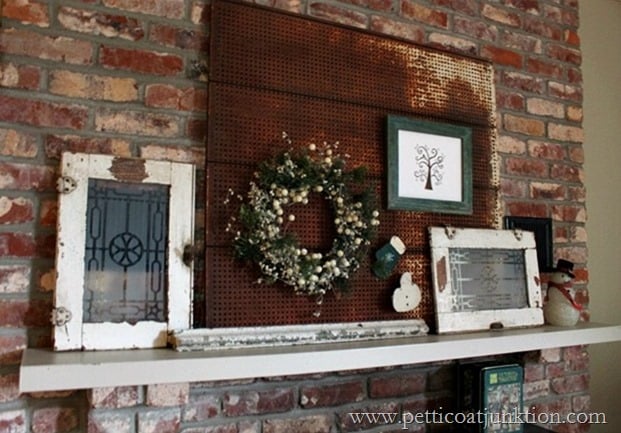 You guys probably recognize the Partridge in a Pear Tree wall décor and the wreath.
I separated them for the mantel display.
I like that the project can be displayed multiple ways.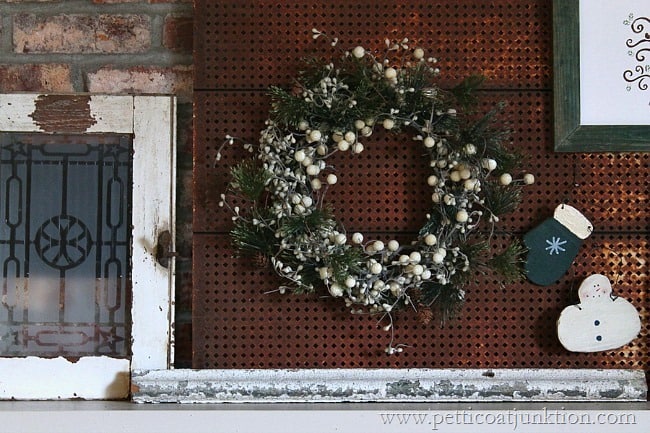 The wood glove and snowman are thrifty finds from long ago.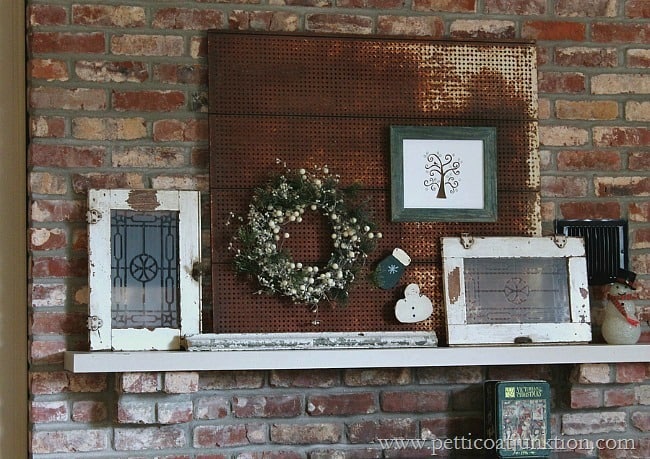 I hope ya'll aren't tired of seeing the glass doors and rusty backdrop from the Nashville Flea Market.
They  look great on the mantel and work with a wide variety of themes…and I'm not tired of them yet.
I'm assuming you guys realize that our homes do not always look like what you see in the photos.
There are a lot of behind the scenes things that are just that….behind the couch…behind the doors…under tables..etc…..etc…
This is what my home looked like while taking the mantel photos and writing this post…..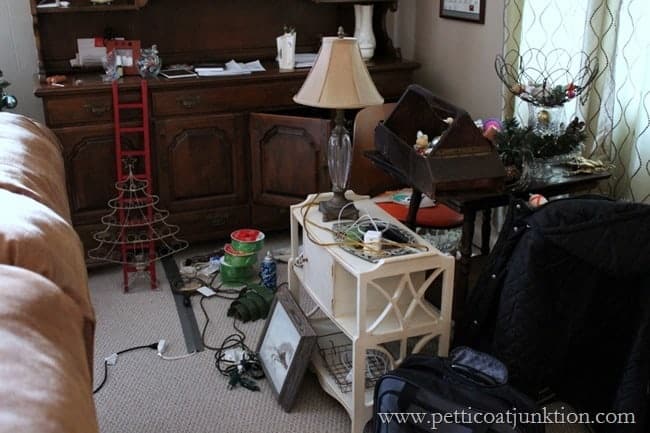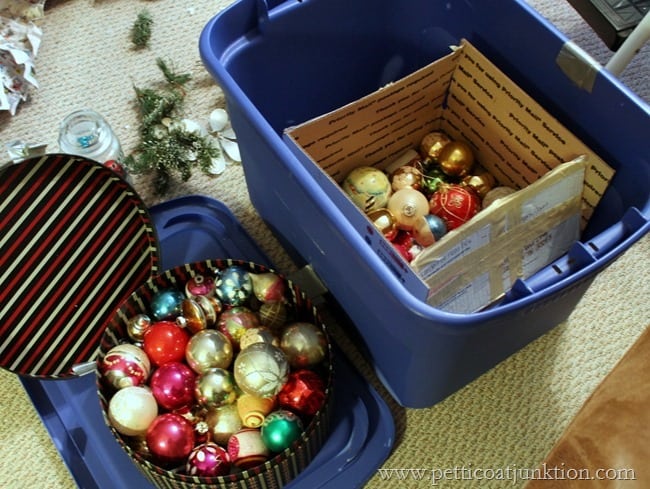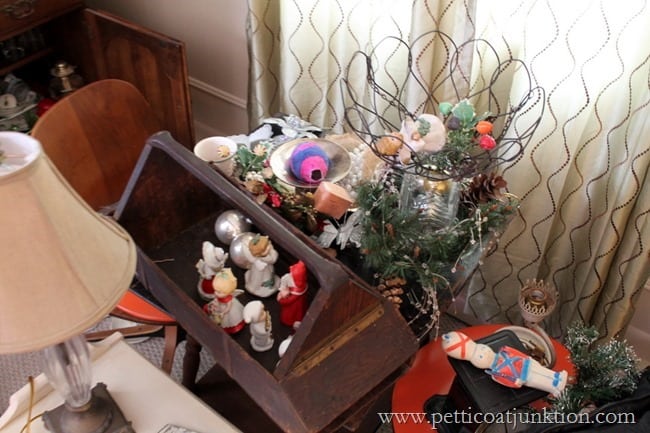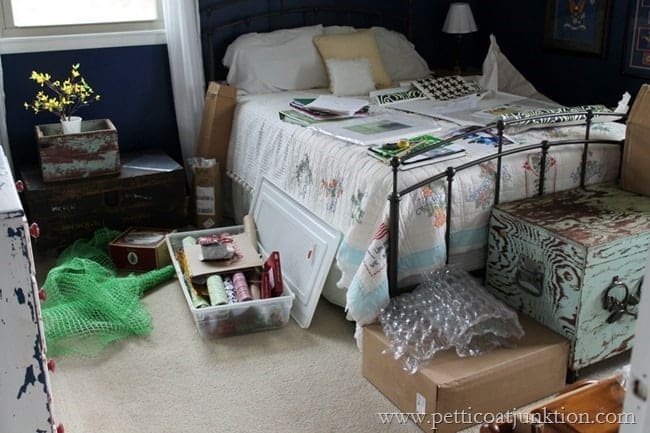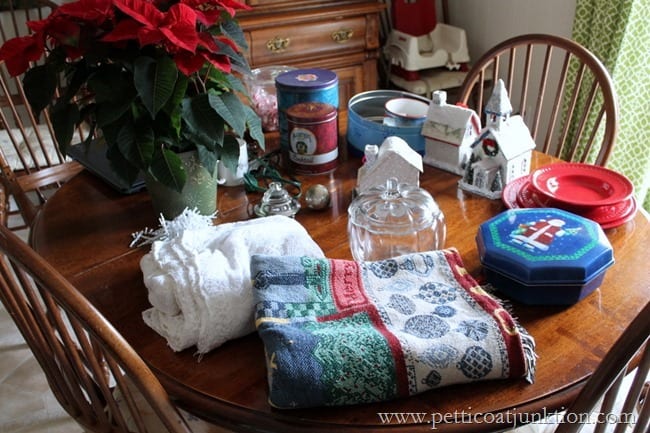 These photos don't include the boxes of stuff in the workshop that never make it into the house.
I just riffle through them and get the good stuff.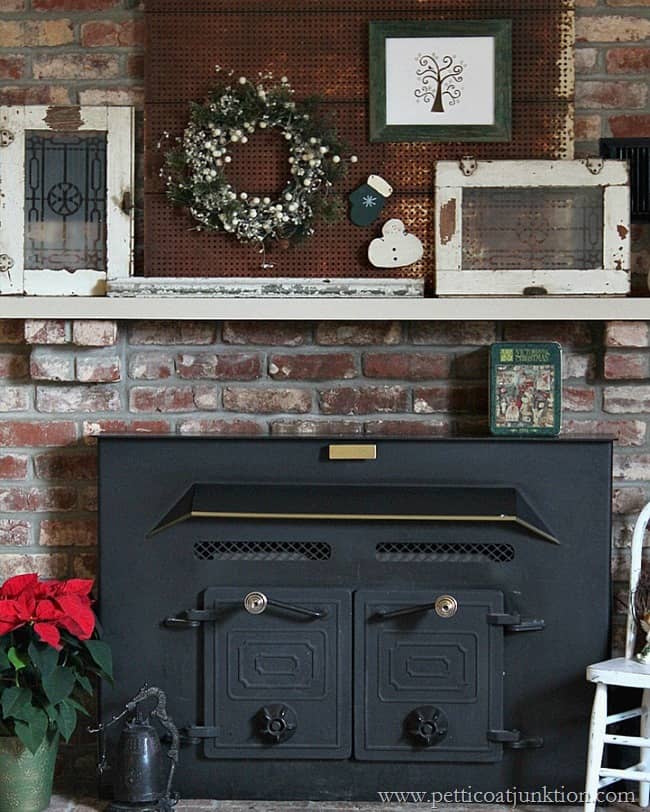 Leaving you with a nice photo.
Please leave a comment, then take the tour.
 Have a great day and enjoy the tour….
Home for the Holidays Tour
December 8 – 12, 2014
Monday
 Tuesday
Have a great day,
Kathy
I'm sharing all things Christmas on Facebook, Instagram, and Pinterest .
You can follow me by clicking any of those pink links!
Kathy
linking to these parties….
Funky Junk Interiors….Inspiration Monday…The Handmade Hangout