Brass Lamp Makeover
Hey, this brass lamp makeover is super easy! Spray paint is all you need for the base then add a thrift store lamp shade.
It's time for our thrift store décor makeovers!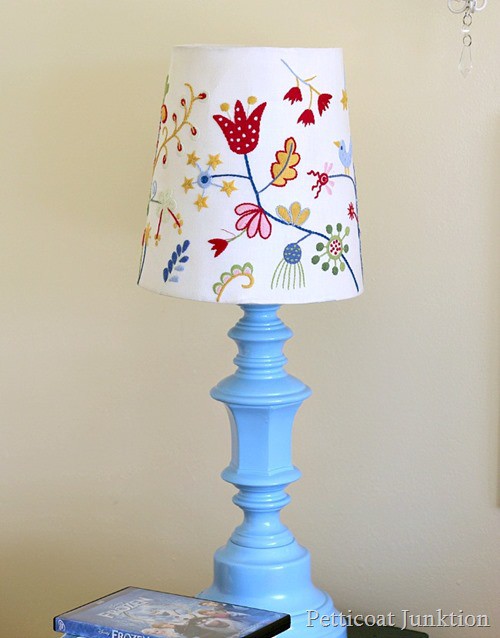 Have any of you tried to spray paint a brass lamp?
It's really easy.
It's so easy I hate calling this post "How to spray paint a brass lamp".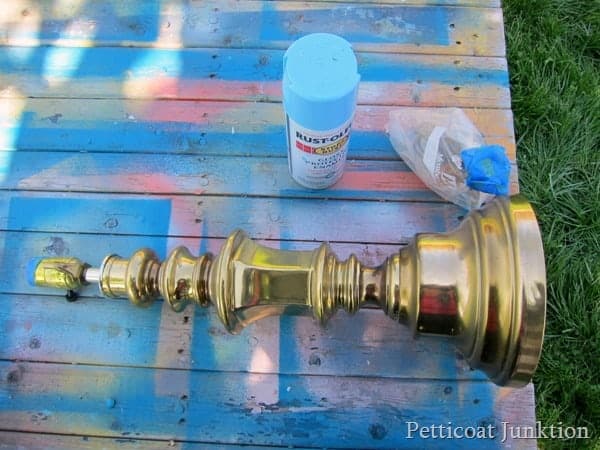 I purchased this lamp for $4.95.
I decided to paint it a pretty blue and change out the lamp in the "granddaughters" bedroom.
All I did to prep the lamp was cover the top of the bulb socket with painters tape and wrap the cord in a plastic bag.
Then I sprayed on two coats of blue paint.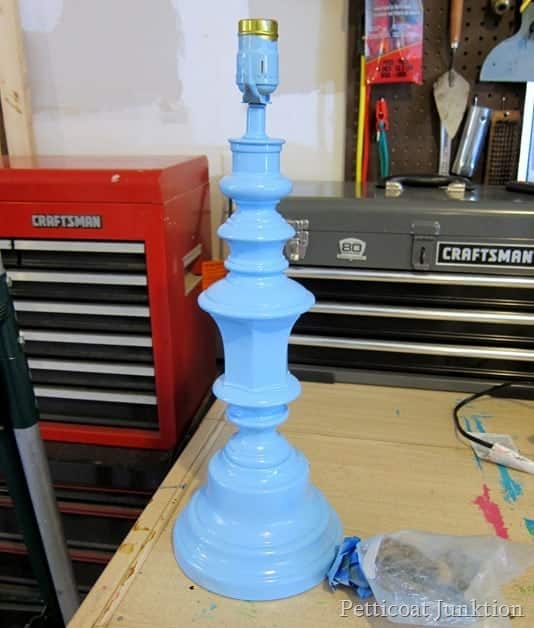 Ta-dah!
The lamp base was painted and the paint dry in under an hour.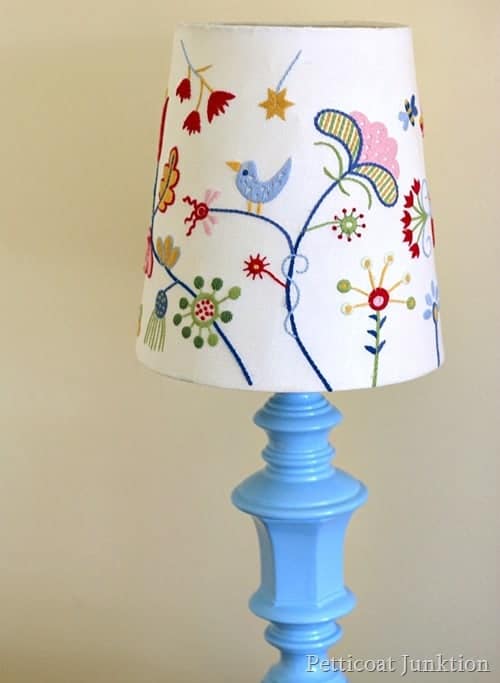 I also found the lamp shade at the thrift store for $1.95.
I purchased the shade a few months ago.
I bought it because of the price and I knew I would eventually use it.
At first I thought it was a Pottery Barn lamp shade but after a little goggling I discovered it's from Ikea.
I love the embroidery and the colors.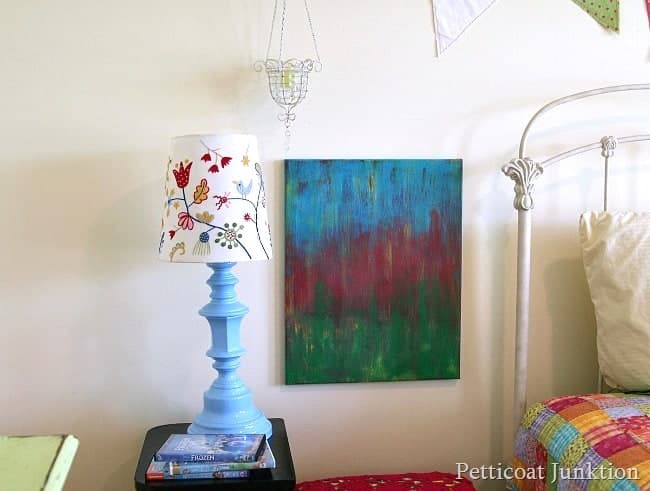 Brass Lamp Makeover
The lamp and shade cost just under $8 with tax.
Can't beat that.
There was a period of time when I didn't shop the thrift stores.
Why?
Because the prices were going up and up".
Now I shop and buy when on sale day.
I get the "better with age discount" and the "retired military discount" and the "college student discount"…not all of them at once of course.
My point is…there is a discount for just about any group.
Some days there are sales according to the color of the price ticket.
Get out there and find some deals!
Want to get the tutorial for the abstract art in the photo with the lamp? I painted it myself. See the project here....Abstract Art Painting DIY.
Right after you see what my friends created this month….

DIY Nautical Candle Holder Mom4Real
How To Spray Paint A Brass Lamp Petticoat Junktion
Decorative Key Makeover Our Southern Home
Kitchen Art Gone To The Porch DebbieDoos
Makeup Brush Holder At Home With The Barkers
Striped Basket With Paint Domestically Speaking
Have a great day,
Kathy
Follow Petticoat Junktion on Facebook, Instagram, and Pinterest  by clicking any of those pink links.Thanks!