Painting furniture…. up-cycling junk…. overseeing the Owen Workshop construction….. home exterior makeover…a busy year.
I know the "year-in-review" is redundant and I don't want to be a boar so I'm going to make this short and sweet.
featuring painted furniture projects today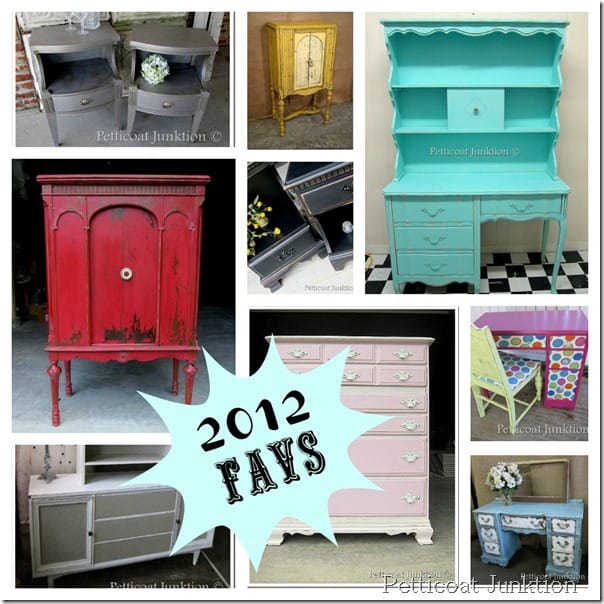 Starting top left moving clockwise
click the description for painted furniture project details
 Metallic Silver Nightstands ……… most photogenic
Mustard Seed Yellow Radio Cabinet  ……..my favorite
Turquoise Taffy Desk and Hutch……favorite color
Going in Circles Decoupage Desk………..best decoupage
Mademoiselle Desk…..most stylish
Miss Pink Cotton Candy……..most girly
Two Tone Cabinet and Hutch (My Nemesis) ………most difficult to work with!
Tricycle Red Cabinet ……….most featured and most views
Nightstands in Licorice ………easiest makeover
Which is your favorite, or do you like another of my makeovers better?
Thanks for stopping by,
Kathy
partying with…
Sorry but for some reason my links disappear every time I update with a new party link. If anyone knows what causes this please let me know. I always link back to parties I link up to. thanks, Kathy
Embracing Change
French Country Cottage
Southern Hospitality
Serenity Now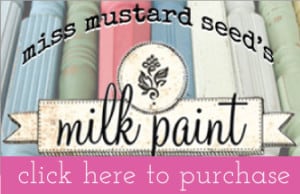 Get Petticoat Junktion updates in your email... it's FREE! You will receive an email to verify your subscription...don't forget this important step.
[social_share/] Tags:
best of 2012
,
design
,
diy
,
furniture
,
furniture makeover
,
home decor
,
paint
,
painted furniture
,
refurbishing
,
thrift