Yes, I crossed over into Kentucky from Tennessee this weekend to go junk shopping.
Thought that title would get your attention.
What did you guys think I meant?
The Southern Kentucky Flea Market in Guthrie Kentucky is housed in an old metal building.
Inside is a treasure trove of antiques and good junk!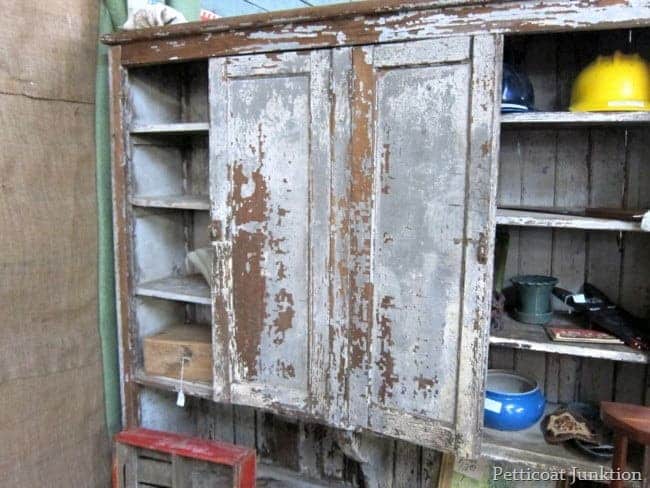 The paint on this cabinet is chippy perfection!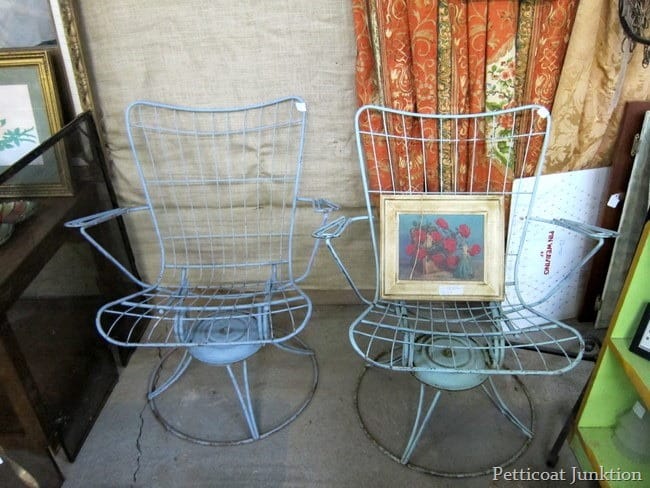 What's not to like about these chairs.
Petticoat Junktion is a participant in the Amazon Services LLC Associates Program. As an Amazon Associate I earn from qualifying purchases.
The color is perfect and the shape…oh the shape.
Not your standard patio chairs.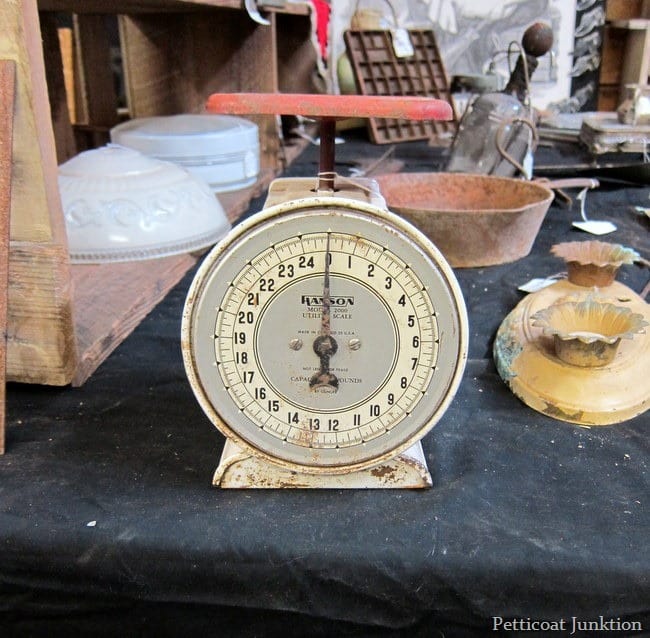 I hoard vintage kitchen scales.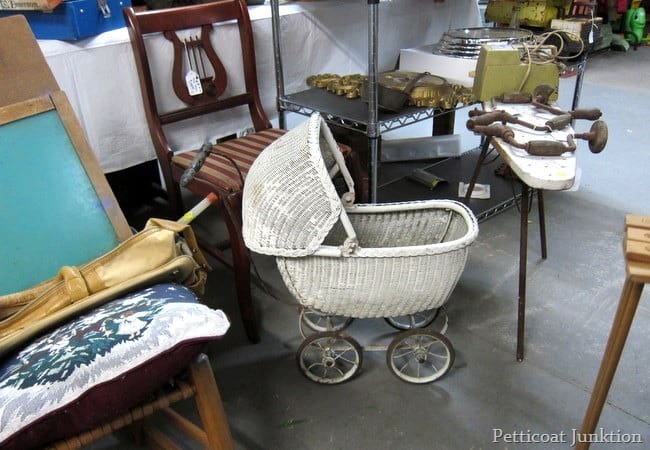 cute, cute!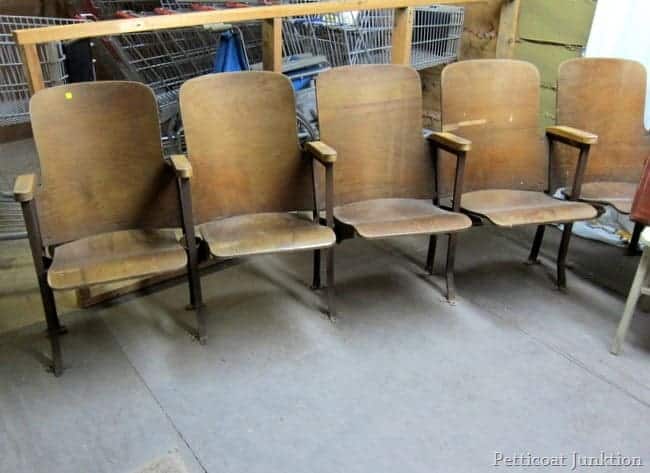 This row of old theater seats would be perfect on a long porch.
I can see them painted….each in a bright, cheerful color.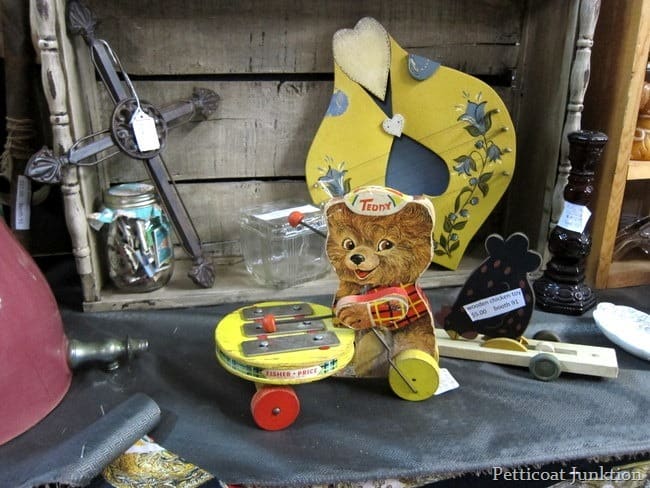 fun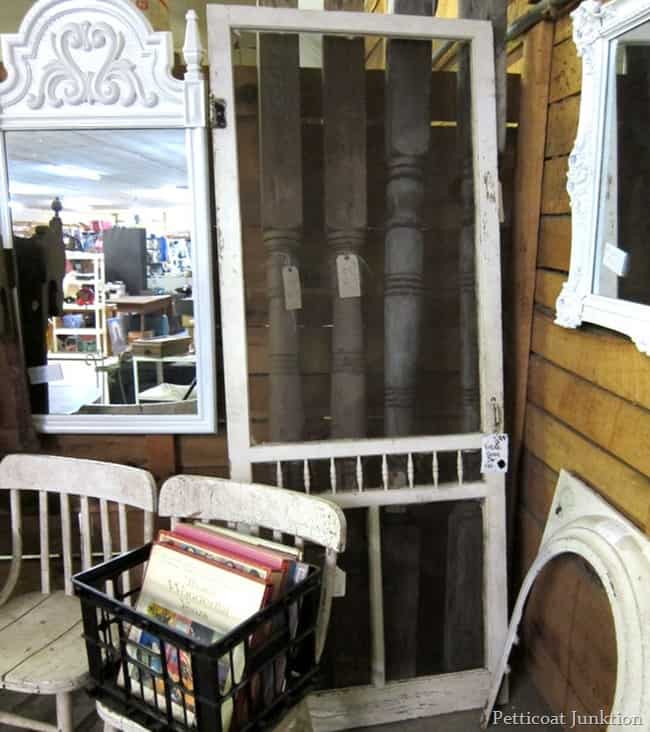 The door was calling my name but not for $45 or maybe it was $49.
Too much for me.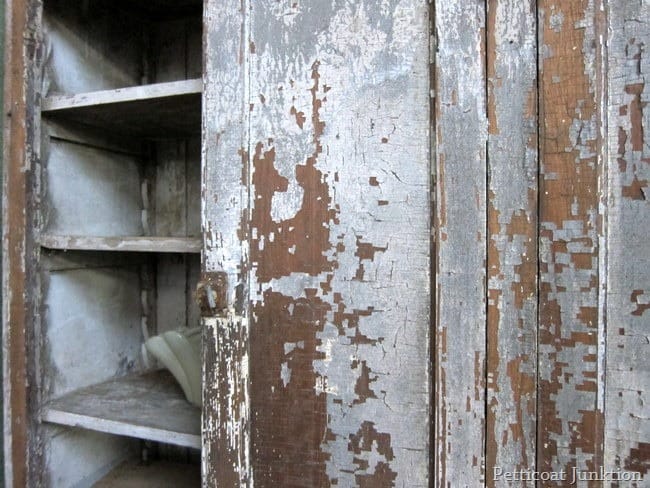 One more look at the perfectly chippy cupboard!
Ok, I'm working on a furniture project and I finished a craft project yesterday.
The photos of the craft project were horrible so I'm taking more photos today and hopefully you get to see them tomorrow.
What did you think of my junkin' trip?
I didn't buy a thing…unusual I know.
You can leave me a little note below.
I love hearing from you.
You only have to leave your name (first name is ok) and your email address, then your comment.
Your email address will not be shown on my blog.
Thanks for stopping by and have a great week,
Kathy
linking to these parties….
Thrifty Décor Chick…..Funky Junk Interiors…. Today's Creative Blog